Looking over my list from around this time last year, it seems 2008 has not been quite as striking (though few years have been). Even so, I'm quite happy with this list, and I feel that all of these films deserve the mention they're receiving. Also, I'm thrilled with the variety of genres represented here (horror, action, comedy, etc.). At this point in the year, I've seen well over 100 films, one of which deserves to be called a classic, and a few others that I'm confident will wind up on my year-end list. There are some films I wasn't able to see in time to make this list (When Did You Last See Your Father?, Roman Polanski: Wanted And Desired, and, most distressingly, WALL•E) and some that I may need to revisit (The Last Mistress and Still Life). Others I love don't qualify, since there's no set release date in the U.S. (Secret Sunshine and I Just Didn't Do It). The best films of 2008, for me, have embraced a youthful, playful spirit that shows their directors' intentions to rebel against the stuffy screenwriting cliches, and filmmaking standards, set by the Hollywood machine. Many if not all of these films did not receive a wide-release, but all will eventually hit the shelves at your local DVD rental store. 
---
Lance Hammer's Ballast is the most refreshing and understated American film debut since David Gordon Green's George Washington, another film that painted a bleak but hopeful portrait of the black lower-class. Set in the Mississippi Delta, the film traces the fragile relationship between a broken family, forced to reconcile their differences in the face of poverty and loneliness. There's nothing saccharine about this though; a compromise is negotiated through accusations, wherein each must admit to mistake sin the past, for the sake of forgiveness.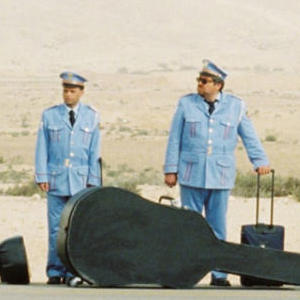 "Once, not long ago, an Egyptian Police band arrived in Israel. Not many remember this… it wasn't that important." So says the opening titles to Eran Kolirin's superbly wry comedy, The Band's Visit, which follows the band's visit to play at the Arab Culture Center in Bet Hatikva. A mishap occurs—the first of many stemming from miscommunications—and the band end up in a middle-of-nowhere town called Petah Tikva. An honest mistake. Once there, the group discover there is no hotel, and no more buses for the day, so they must cozy up with the locals—among them, Dina (Ronit Elkabetz), a vibrant and sexy restaurant owner, who suggests they stay for the night. Lieutenant-colonel Tawfiq Zachariya—a stuffy, by-the-books leader—is opposed to the idea, but gives in once he realizes his group have no others options. Tawfiq and company stay for only one night, but Kolirin addresses the delicate relations between his band and the townsfolk of Petah Tikva, utilizing silence, broad comedy—a roller-disco scene comes to mind—light drama, and the universality of music, which the band plays on occasion, when words fail them.
Promiscuity doesn't have to be tasteless, actress Asia Argento has shown through her performance in a multitude of pictures over the past few years. Sex is a potent tool, a way to bring out the vibrancy and raw force of a character. For Argento's character in Olivier Assayas's Boarding Gate, it's a tool of manipulation, a way to get out of a tight-squeeze or to convince the men around her to do what she wants them to do. Of course, this is a double-edged sword, as it puts the temptress in a compromised state of vulnerability. Either way, it makes for thrilling cinema, as we hang on every cross of the leg, or bat of the eye—will she get them, or will they get her?
What I hated about the Shrek films (save the last one) was their annoying tendency to reference everything else under the sun; every relevant bit of of-the-moment pop culture. Those films will forever be dated, less engaging in a decade's time, and Dreamworks will always be second best to Pixar. Even so, Kung Fu Panda is a step in the right direction for the big-budget animation studio. Visually sumptuous and intelligent, Mark Osborne and John Stevenson's film meshes the philosophy of Kung Fu with a straight-forward adventure film narrative (one that's similar to The Empire Strikes Back), adds in some well-rendered action sequences (putting to shame the soulless ADD-afflicted battles from your usual blockbuster fare), and comes up with one of the more entertaining and memorable flicks of the year, so far. Plus, Jack Black, dialed down a bit, gives one of his best performances as the panda.
Man on Wire recalls many of the best aspects of Errol Morris's work, specifically The Thin Blue Line, which employed similarly meticulous use of re-staged scenes. These recreations work in James Marsh's film's favor—rather than against it, as in Morris' latest—because they give the audience a better visual sense for the complex procedures Philippe Petit had to perform in order to secure his target. The performer's famous walk took place the morning of August 7th, 1974, thanks to the determination and loyalty of Petit to his dreams, and his friends to Petit. The doc is very funny, intercutting whimsical interviews recounting various exploits, failures, and great successes. It builds to a beautiful climax, wherein each passionate interviewee describes, in colorful and moving detail, what it was like to see their good friend amongst the clouds, dangling in mid-air between such magnificent structures. It was the realization of each of their dreams; anyone left wondering if such an act was worth the risk, take it from Petit: "If I die, what a beautiful death, to die in the exercise of ones passion."
Paranoid Park represents a more youthful direction for Gus Van Sant, its execution a compromise between the starker films of his previous trilogy (Elephant, Gerry, Last Days) and his classic My Own Private Idaho, though the subject matter is no less dark than the former: main character Alex is involved in a murder, thoughts of which subtly flood his self-consciousness. What's immediately noticeable about Van Sant's latest is its constant use of music to carry a scene; in the iPod generation this seems a natural evolution. The classic Fellini scores by Nina Rota play alongside melancholic ballads by the late Elliot Smith. What emerges from the out-of-sequence jigsaw puzzle of a narrative is one of the most cohesive and wholly believable portraits of a teenager's inner-turmoil, a destination Van Sant arrives at on his own terms.
Speaking of portraits of disaffected youth: following six young firebrands living out young adulthood on the west (read: rich) side of Oslo, Norway, Reprise, Joachim Trier's innovative debut, vacillates between lighthearted humor and somber emotional drama with ease, sacrificing none of its gritty authenticity. Trier tackles tough subjects, like psychosis and class disparity, without undercutting the entertainment value of his vibrant narrative. Trier fetishizes his characters bodies—the camera moves like the wandering eye of his youthful subjects—emphasizing one character's casual glance at the neck of another, and likening the touch of two hands on a subway to a sexual meeting-of-the-flesh in the bedroom. A conversation becomes fragments of a memory, a visual pastiche of moments in time, and scenes don't necessarily follow a linear path. Yet we're always grounded by emotional consistency; the director never lets his various aesthetic touches distract.
The more I let The Strangers sit with me the more I like it, the more I respect Bryan Bertino for making an effective horror film without relying on buckets of blood and exploitative sex and violence. The Strangers is a stylish, creepy flick, with little narrative depth or exposition. It doesn't need it. What we're given are two, fundamentally good people, attacked, and we want them to escape. Michael Haneke tried to prove that all films of this nature are bad with his wrist-slapping Funny Games earlier this year; Bertino proves you can still have some good, clean fun with the genre, without that burning aftertaste the Saw and Hostile pictures leave.
Combining the mentalities of two of East Asian cinema's most revered directors (Jia Zhang-ke's political and social consciousness, Wong Kar-Wai's free-form Godard-like mix of passionate romance and abrupt violence), Lou Ye's Summer Palace becomes something wholly original: the first recognizable Lou film, one that learns from its inspirations, and doesn't simply ape its contemporaries. The director is also not afraid to depict sex explicitly, or to emphasize female pleasure. This is not pornography though, and we know that because the sex is a validation of love, not a substitute; it's a way for these young people to consummate their feelings for one another. If the controversial sex in Ang Lee's Lust, Caution bound his characters, then in Lou Ye's Summer Palace sex is liberation. The year is 1988, a country girl in a small town, Yu Hong (Lei Hao), leaves behind a family and a lover when she moves to Beijing to attend university. Growing up in a time of social and political unrest (one sequence shows students protesting in Tiananmen Square), Yu Hong and her friends indulge in fanciful love affairs, sexual promiscuity, and live their lives rebelliously in every aspect. The reckless nature of their youth follows them into adulthood, as they start to regret the decisions they made when they were young. Spanning over 15 years and running for nearly two-and-a-half hours, "Summer Palace" earns its epic scope, telling a complex, but universal story of youth shaped by the political state of the times.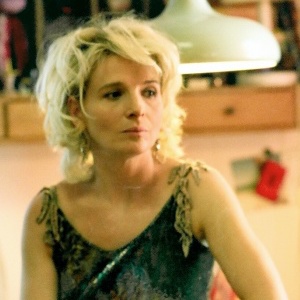 The above alluded to "classic" is Flight of the Red Balloon, this latest triumph from Taiwanese master Hou Hsiao-hsien. It's an effortless tale of one woman's struggle to raise her curious young boy in modern Paris, dealing with the stresses of being a single parent and desperately trying to preserve her son's innocence. The principle visual manifestation of this is the titular red ballon, dancing around the young boy coyly as he tries to reach it, always eluding his grasp. Crucially, the mother (played masterfully by Juliet Binoche, the actress' best performance to date) never sees the balloon, too preoccupied is she with simple everyday battles—like moving a piano up a twisting flight of stairs.
Hou's film pays homage to Albert Lamorisse's classic short The Red Balloon in spirit, not in narrative similarities. The mother employs Song, a Chinese film student, to look after her son, bring him to school, and make him his meals. Song is making a short film about red balloons, and uses the young boy as her subject; she's often content to simply watch him play pinball through the lens of her digital camera. Perhaps the most significant element in Hou's homage, the character of Song acts as both acknowledgment of Lamorisse as a filmmaker, and as a window into the mind of Hou himself, a Taiwanese national come to Paris for the sake of film. Certainly the best film of 2008 so far, Hou's Flight of the Red Balloon is a profound and mature work, and one of the Taiwanese master's greatest films to date. I've said it before and I'll say it again: it's a masterpiece.