It often seems like we've let Lana Del Rey down at every turn. But she's always been patient enough to wait for us to come around to her side of things — and kind enough to not hold a grudge against those who don't immediately. It's especially daunting to write about Lana in the wake of her masterful new album Norman Fucking Rockwell!, a work that almost forces a reevaluation of this complex artist's entire oeuvre. Lana has often been reduced to, at best, a complicated "persona," and at worst, a vapid industry plant. But her status as a culturally controversial figure has been the result of forces largely outside of her control: a general misreading of her art, a culturally intrinsic sexism, and an impatience to let the career of a young artist just play out. Myopic approaches have never proven accommodating to Lana's big-picture plan, because she's been playing a long game — one that's always builded toward this present, I-told-you-so moment that she's having in her career. And, in retrospect, she's shown us that this is what she was doing all along.
In 2010, Lana released what is technically her first album, Lana Del Ray A.K.A. Lizzy Grant. The lo-fi, independently crafted record was sold digitally for a brief period of time, before being pulled, and then mostly vanishing from streaming platforms, except YouTube. The mystery surrounding Lana's scattershot 'debut album' (she doesn't consider it as such) foreshadowed a career of shrouded imagery, interesting business strategies, and a huge backlog of unofficial tracks. In reality, there's plenty of Lana Del Rey on the album Lana Del Ray — it's just that, themes she would later frame as glamorous, here she recognizes as an admission of a kind of white trash behavior, even while seemingly choosing to unironically identify with it. It's telling, then, that Lana has largely scrubbed the album from her discography — a point acknowledged when she took to Instagram a few years ago to celebrate the anniversary of what she referred to as her "first record": 2012's Born to Die.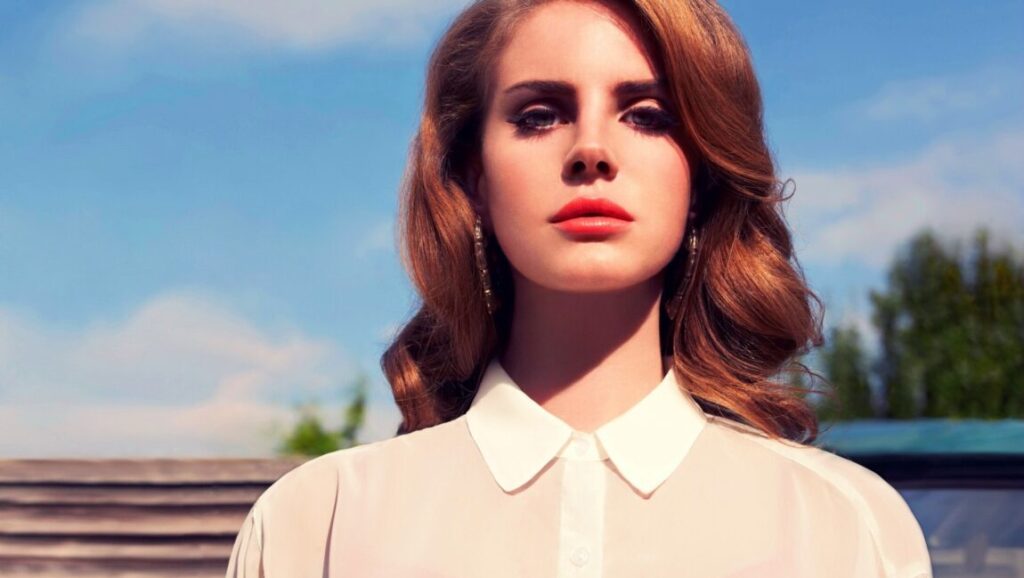 What happened after the Lana Del Ray album's release is hard to explain, but very easy to remember: Lana's "debut single," "Video Games," became a viral hit, and an entire generation of adolescents were led to believe that they were 'discovering' an artist, usually through a streaming platform like Spotify, but also on Pandora and YouTube. The single's swelling strings, cinematic piano, and harp compliment Lana's lush, familiar vocal, evoking a duplicitous nostalgia for both the archetype of the girl next door and the silver screen diva. The popularity of "Video Games" grew, throughout Fall 2011, as the song topped charts throughout Europe, and gradually bled into the mainstream consciousness of America radio. By winter of that year, Lana had secured a guest spot on Saturday Night Live, ahead of the release of her proper "debut album," Born To Die. For a brief moment, Lana was shaping up to be the next American Sweetheart. But the sensation of her rise quickly turned into sensationalism, and by the time Born to Die was released, critical acclaim had soured, leaving in its wake a lot of grumbling about the insincerity of Lana's image. Built-up too fast, Lana became a martyr for the American dream — and for a new conception, seemingly constructed just for her, of what a pop star is supposed to be.
The mixed critical reception was counterweighted, however, by response from the public, who seemed to crave the kind of escapism that Lana offered, allowing Born to Die to exceed commercial expectations. The album's sweeping romance narrative — which pivots on a professed love for bad, quintessentially American men — gives the impression of a seemingly jingoistic femme fatale. Songs like "Carmen" and "Off to the Races" stick out as epic portraits of East Coast (think more Newark than New York) women who've been pushed to the fringes of society, who've turned to selling sex and running with criminals, sacrifices made to achieve a skewed idea of glamour. These songs sound like a reclamation of Lana's own life, one marred with premature alcoholism and boarding schools. Lana, or Lizzy, uses the stories on this album to display her own bruises, envisioning characters that are generally relatable. This reappropriation of the female image makes for a compelling form of drama: Throughout Born to Die, Lana frequently makes sweeping gestures that border on the platitudinous, but that's ultimately part of their outsized appeal. The album's straight-faced title track, for instance, is a Romeo and Juliet-esque melodrama that demonstrates a clear interest in aestheticism over compositional perfection. The song serves as the opener for a quazi-hip hopera that thrives on combining ideas which have often been perceived to be in conflict with each other. Technically, some parts of this don't work, and others sound chintzy — like the 808s on "Off to the Races," which almost sound like they were recorded underwater. But the quirks here can also be endearing: There's a palpable grit to Born to Die, a quality complemented by technical imperfections, by rough edges that will be sanded down on subsequent Lana albums.
Perhaps due to her deadpan sense of fatalist humor, and her dense sonic ambitions, Lana's early music in particular was often taken too seriously. Tracks like Born to Die's "National Anthem" nurtured vitriol, and even led to a collection of essays that basically accused Lana of crypto-fascism. Born to Die's companion EP, Paradise — released later in 2012 — helped to clarify the Kennedy-Monroe romance of "National Anthem" as being part of Lana's theoretical aesthetic interest in Americana — a thought concept that treats America as a vessel to be molded, like clay. Lana is at her shallowest on Paradise's "America," a placid ode to Elvis, Springsteen, and flirting. And on "Cola," she sings, as seriously as ever, "My pussy tastes like Pepsi cola," while later pledging her allegiance to her dad. Lana's career will continue to be marked by a sense of inner turmoil as relating to America — a duplicity laid bare on a cover of the Clovers' "Blue Velvet," a track forever to be associated with preeminent critic and conjurer of American folk lore, David Lynch.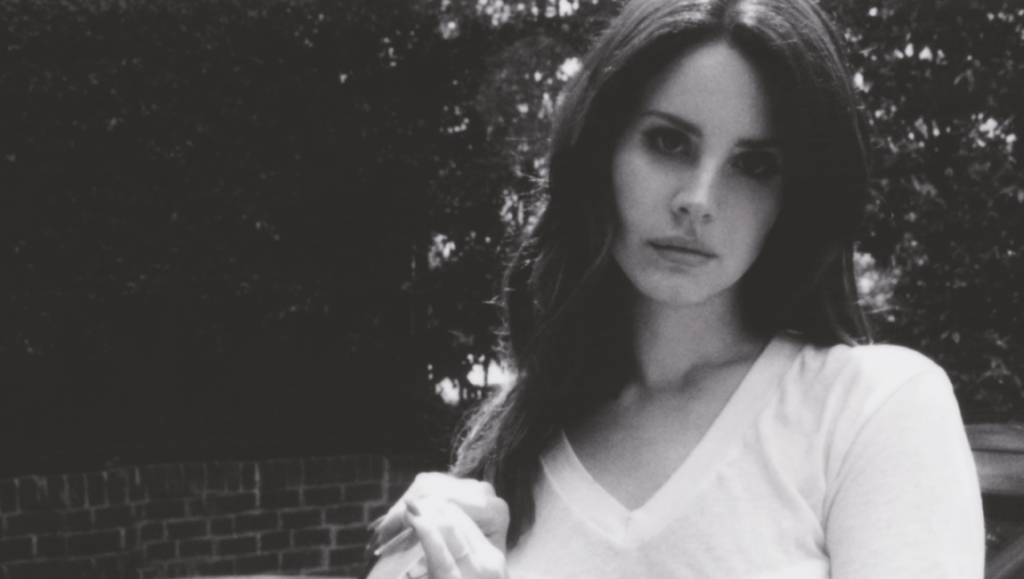 "Share my body and my mind with you / That's all over now," sings Lana at the start of "Cruel World," the track that opens her second studio album, 2014's Ultraviolence. Lana is singing of an archetypal LDR love interest, but the line also serves as a serrated introduction to a piece of essentially retaliative theater — a glorious exorcism of internalized demons through the crafting of a densely-packed song that serves a double-purpose as a "fuck you" to the haters. If Born to Die was Lana's trial, then Ultraviolence is her enacting revenge for an unjust verdict, as the artist juggles mature narratives like the confessional "Old Money" with a slew of sardonic takes on the types of flak she had received by this point. Experimenting with form and sound, Lana stretches her vocal in various directions, revealing an angelic head voice in the regret-filled waltz of "Shades of Cool," and amplifying her vocal showmanship throughout the album. She's more desperate, more powerful, and more damaged than on Born to Die. There's no shortage of theatrics either: "I'm going to take you for all that you got," she sings satirically, on "Money Power Glory," a track that segues directly into "Fucked My Way to the Top" — all of this making for an anti-hero who's easy to root for, especially when she goes on the offensive.
The Black Keys Dan Auerbach produced Ultraviolence, and his contribution amounts to a decisive sonic departure from the electro pop-and-beats of Lana's earlier efforts. Born to Die's drum machines and synthesized strings are substituted for live percussion and guitars. Dream pop is married with psychedelic rock. Lana and Auerbach create an electrifying atmosphere that's a fresh but logical next step, as is Lana's flirtation with debauchery transforming into transgression: the glamorous yet fatalist Kennedys becomes the…fatalist but glamorous Bonnie and Clyde. From front to back, Ultraviolence is a consistent and challenging statement with a clear through-line. This is Lana shapeshifting from a femme fatale into a genuine outlaw, crafting her first masterpiece in the process.
It took only fifteen months for Lana to follow-up Ultraviolence with her next LP, 2015's Honeymoon. The set's noir-tinted chamber pop flirts with hip-hop, jazz, and the blues — and marks something of a return to form, in the sense that it sounds closer to the career-launching Born to Die. The album is 65 minutes, and packs together some of Lana's most chic sounds and her most opaque poetry; it's an artistic side-step in a career otherwise defined by a sense of forward momentum. Leon Michel's catchy and dynamic saxophone licks are a welcome addition to Lana's instrumental arsenal, especially on songs like "Terrence Loves You," "Freak," and "Art Deco." In fact, the whole of Honeymoon is filled with various memorable instrumentals, like the heart-tugging string arrangement of the title track, which again opens this album. Honeymoon also displays some changes in Lana's vocal, which sounds particularly voluptuous and classy in songs like "24" and "Swan Song," especially when she's showing her lower range.
On Honeymoon, Lana the Aesthete is the principal creative force in action, carefully crafting a sexy record that lacks her more familiar sense of inner-turmoil. The hip hop and neo-classical sounds that were interestingly at odds with each other on Born to Die are recorded with pristine precision here. The album arrived at a time when Lana had relatively little to prove, which allowed her to revisit and expand upon her work. It's a very capable record, especially in the way it balances secondary sounds, creating a sonic history of Americana by shuffling in hints of jazz, blues, hip hop, and the noir cinema of the '50s, alongside Lana's modern singer-songwriter affectation. Ultimately, Honeymoon became a turning point in Lana's career, hinting at a prodigious list of interests and influences.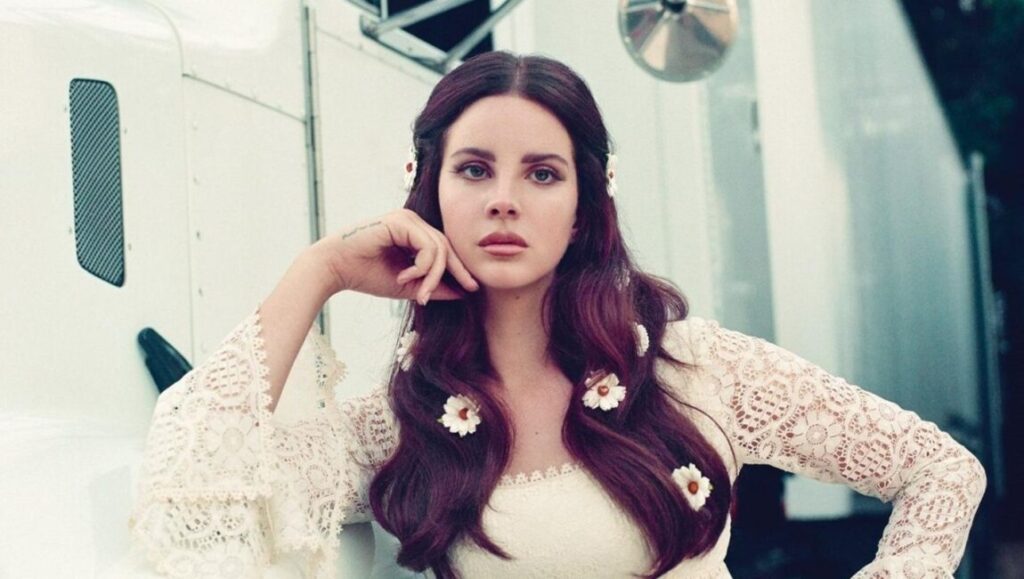 In 2017, Lana dropped Lust for Life, specifying her inspirations in her most collaborative project to date. Stevie Nicks, Sean Ono Lennon, the Weeknd, A$AP Rocky, and Playboi Carti all lend vocals to the album's 16 tracks. By combining contemporaries and yesteryears' legends — whose presence is obviously as symbolic as it is literal, attempting to modernize the past as a whole by bringing back artists-slash-cultural figures — Lana's doing what she's always done, but on an even larger scale. Lust for Life is a record that sometimes feels like it's pulling in too many different directions at once, which positions it as something like the antithesis to Honeymoon. Despite this, though, the album works more often than it should — and, outside of the first two tracks, it is consistently interesting. Only Lana could make a nostalgic trap song called "Coachella – Woodstock in My Mind" work — in fact, only Lana could make a track with that title the most overtly political song in her repertoire.
Even on some of Lust for Life's most moody songs, it's clear that Lana is having a good time. "I fall to pieces when I'm with you," she sings on "Cherry," but interjects the lyric with ad-libs of "bitch" and "fuck." On the divisive "Summer Bummer," Lana is joined by Carti and A$AP, who enable her to live-out a rap fantasy. Lust for Life could've been a braggadocios victory lap for Lana, but she never hides behind the guests that she's corralled here; instead, she reveals more of herself than ever before. It's notable that this album was released at a time that placed us at the precipice of regression in a land that Lana has long mythologized — and that she doesn't take this fact lightly. "Lately, I've been thinkin' it's just someone else's job to care," Lana sings on "Change," the aptly titled penultimate track of Lust for Life, "Change is a powerful thing, people are powerful beings," goes another lyric, and while the song is ostensibly sung to a lover, its sentiment seems also to document the failing facade of an America she's always noticed the cracks in.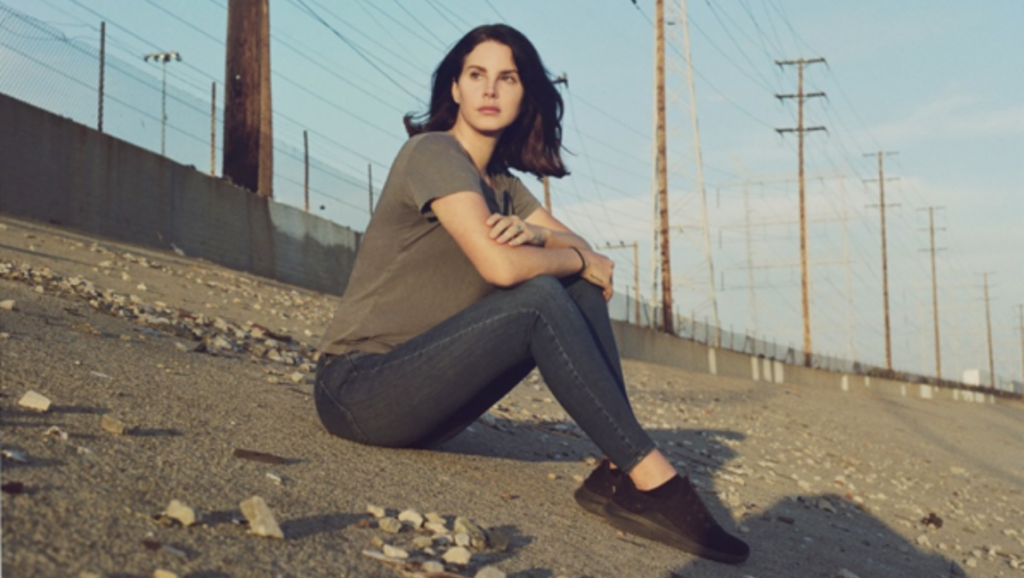 But Lana has always loved putting broken things back together again, and on Norman Fucking Rockwell!, released this year, her romance and message of resilience seems addressed to America itself. Collaborating with Pop Midas Jack Antonoff, Lana's latest is her new peak — as a poet, an intellectual, and a self-aware American. Tapping into the history of her nation, Lana creates a subdued singer-songwriter album that captures our present moment, something akin to Laurel Canyon masterworks by the likes of Joni Mitchell and Carole King. Now, as Lana looks around, she struggles to find rebels and revolutionaries. "Kanye's blond and gone," she laments on "The Greatest," an anthemic eulogy to American culture, seemingly meant to be sung on top of dive bar tables. The album's title track finds a "man child" poet succumbing to narcissism, boring everyone around him. The situation is bleak: on "California," a lover — surely some All-American combination of Elvis, Miles Davis, and Father John Misty — has fled the country.
Naturally, Lana turns back time to look for genius, finding Sylvia Plath, the Beach Boys, Sublime, and Crosby, Stills and Nash as sources of inspiration. Lana also looks back through her own career, touching an abundance of self-references, and refurbishing "The Next Best American Record," a track that was originally intended for Lust for Life. The latter move proves especially appropriate — because, by all measures, this is that record.
Norman Fucking Rockwell! is art that sounds like it's coming out of a cultural movement, a new school of thinking and art-making, shared among like-minded individuals that'll help define the crossroads we've found ourselves at as a nation. This is a collection of songs that feel big enough to last forever. In America, there's a contemporary perception that, when an artist's personal life is shrouded in their art, it can feel like they're not giving away enough of themselves. But you can't say that of Lana. She's a complicated woman who has dug deep, sacrificing herself as a scapegoat for aesthetics and exposing the flaws inherent in the American psyche. We feel like we don't know Lana yet only in the sense that there seems to be so much more for her to say, not at all because what she's said feels phony. A surprise release like "Looking for America," which was written and recorded a day after the El Paso and Daytona shootings, shows a consistently thoughtful artist who's still trying to figure out her place in a world where confusion reigns. After all, writing a great story is always personal, and Lana is telling the story of America in real-time.