In an effort to reboot our music coverage, In Review Online is launching monthly features devoted to reviewing new album releases. Last month, we launced εὐδαιμονία (or, Eudaimonia), which we're presenting in collaboration with the upcoming quarterly journal of the same name, and which will spotlight five worthwhile contemporary music releases, plus one older one, with no genre boundaries. Issue #2 features the latest album from critically acclaimed indie-rocker Mitski; the fourth album by alt-R&B singer-songwriter/producer Blood Orange (A.K.A. Devonté Hynes); two EPs by the electronic artist Iglooghost (A.K.A. Seamus Malliagh); a new work from modern classical luminary Anna Meredith; the second album by Kansas City band Shy Boys; and a retrospective review of Bruce Springsteen's 1982 album Nebraska.
---
At her second (to date) NYC show, Anna Meredith played two new songs—both excellent specimens of her hyperadrenalized comfort zone, in which her bespoke ensemble (clarinet, cello, electric guitar, tuba, drums, electronics) is given impossibly tight arrangements and intricate rhythms to nail. Meredith likes to assign two different time signatures to two different instruments and let the counterpoint tension ride until it seems irreconcilable, then cut both signatures off at a moment of peak tension for a new unity. The effect is exhilarating and her proper second album is much anticipated.
Meanwhile, there's Anno: Four Seasons by Anna Meredith & Antonio Vivaldi, a callback to her day job as a proper classical composer. Working with the Scottish Ensemble, the project is to musically annotate that deathless workhorse, Vivaldi's "Four Seasons," slotting Meredith's pieces around straightforward renditions. There are moments here where Meredith rises and builds in familiarly excitable fashion: snip "Bloom" (Autumn) and "Low Light" (Winter), which take those familiar start-stop mash-ups and run with them for a gratifying length. Ditto "Stoop" (Spring), which ends with a very insistently rapped-out drumbeat familiar from Meredith's shows, where she gleefully whacks the shit out of a snare, while strings breathlessly play the same rising chromatic lines over and over. 
As a presumably commissioned exercise, Anno is perfectly good music to work to. There's not much that can be done to freshen renditions of Vivaldi's signature, though the playing is vigorous and lively as can be. Meredith's work seems sometimes less disruptive than the equivalent of a graphic designer pulling a color from a still and using it for a page background; the effect, if listened to straight through, tends to dilute her bold voice. Cull her boldest cuts and wait for more. I have repeatedly referred to her as "the light and the truth" without feeling I'm exaggerating much, and this does nothing to diminish my anticipation of what's to come. Vadim Rizov
---
The music of Iglooghost (A.K.A. Seamus Malliagh) operates on a few different dizzying levels. On the surface it is pummeling, chaining together heavy drum machines that the producer quickly loses interest in, a sound that rides PC Music's wave but eschews its commoditization — Malliagh only wishes to fit as many pleasing sounds as he can into his compositions. Last year saw the release of Iglooghost's first full length album, the grandiose, deranged Neō Wax Bloom, a project that instantly marked the artist as a notable voice in the current electronic music landscape, as backed by Brainfeeder. The songs on Neō Wax Bloom cram several decades worth of EDM permutations and subgenres into single tracks, and the dissonance created by placing, say, dubstep rhythms side-by-side breakbeat hardcore and ethereal ambient leads to abrasive sonics softened by moments of ethereal beauty. 
Coming off the momentum of Neō Wax Bloom, Malliagh continues to assert himself as a fascinating creative voice with two 2018 EPs, Clear Tamei and Steel Mogu. These releases see Malliagh broadening the scope of the fantastical mythos that gave definition to Neō Wax Bloom, the details of which are more interesting as extra-textual color than narrative, but nonetheless afford Malliagh a foundation to which he can anchor his idiosyncratic ideas. Clear Tamei takes its inspiration from 'a being of light,' and as such Malliagh allows more melodies to emerge from the ruckus. This collision of the melodic and amelodic is combined with Malliagh's airy vocals, sung in an imagined language, and as such Clear Tamei achieves the 'alien artifact' vibe that Malliagh is clearly striving for.
Steel Mogu employs similar formal strategies, but acts as aesthetic counterpoint — with a harder, grimier sound. The looseness and elegance of Clear Tamei's melodies are replaced by cranked-up drum machines with heavy syncopation. The songs still have a definite shape and design amid the seeming chaos, but these are motivated by adrenaline and drive. The way both EPs speak to one another is perhaps a bit obvious, but the variation makes a strong case for the versatility of the Iglooghost project. Malliagh is clearly an artist with a wealth of ideas — some avant garde, some contemporary, some retro, some quite silly. But the interplay between them is special. M.G. Mailloux
---
Mitski Miyawaki's music is well represented by the song "Geyser," which, true to its title, relies on the bubbling heartache of its raw lyrics as catalyst for its sonic climax. After the slow-build of an intro, with its heaving organ and softly repeated refrain of "You're my number one / You're the one I want," the track finally bursts open, electric guitars crescendoing with Mitski's ascending voice, mirroring the overwhelming excitement of being enveloped by one's romantic feelings. This approach immediacy shapes Mitski's fifth album, Be the Cowboy: Most tracks here forgo traditional song structures for a sense of mainlined emotionality, which dictates a song's direction. "Washing Machine Heart" opens with terse, rhythmic hand-clapping and snare drum before being enveloped by a thunderous, buzzing synth line that sounds more akin to Aphex Twin than it does indie-rock. The combination conveys the mounting mania of constant rejection, even before the tormented chorus ("Why not me? / Why not me?") kicks in. And on "Remember My Name," Mitski''s music oscillates wildly between frenetic anxiety (the abrasively fuzzed-out opening guitar riff, which sounds straight out of '90s indie rock) and tender misery ("I gave too much of my heart tonight"), even within a brief span of two minutes.

That isn't to say all of Mitski's sonic ideas are successful: the stretch from "Me and My Husband" to "A Horse Named Cold Air" comes off too sketch-like, spanning half-formed dream pop ("Come Into the Water"), mopey disco ("Nobody"), and even what sounds like a Radiohead rip (the piano melody of 'Horse' is strikingly similar to that of "Pyramid Song"). But after all these misfires, Be the Cowboy finds its way again with the deliberately distended ballad "Two Slow Dancers." At four minutes, it's the longest song on the album, and Mitski's fragile voice floats over its plodding synths, capturing a fleeting moment: reuniting with an old flame you've forgotten, being once again in each others arms and trying to make that all-to-brief encounter last for an eternity. Then reality hits, with a refrain of "to think that we could stay the same" jettisoning any quixotic ideals of everlasting love — and the brutal honesty reaching its peak when a dramatic string section helps articulate a distinct melancholy. It's the most compellingly mature song of Mitski's career thus far, riding a bitter wave of remorse off into the sunset and finally "being the cowboy" in her own carefully constructed narrative. Paul Attard
---
Kierkegaard's seminal Either/Or juxtaposes two modes of life: the ethical and the aesthetic. Encompassed within these are an array of topics, from perceptions of beauty to the moral responsibility of social relationships to the expressive qualities of music. Principally, Kierkegaard's nearly 900-page text interrogates the notion of 'turning the blind eye.' One can live life solely for personal pleasure or they can confront their position within society and carry-out an ethical duty of pursuing a greater good. These same concerns are at work in British singer-songwriter and producer Devonté Hynes's fourth studio, Negro Swan (recorded under his pseudonym Blood Orange).
"Feelings never had no ethics / Feelings never have been ethical" goes the refrain of "Nappy Wonder," and it's a perfect example of the Kierkegaardian lens Hynes uses in his narratives of black life, privilege, and self-expression. Negro Swan also manifests this through the presence of one of its featured performers — transgender rights activist Janet Mock, who narrates the album and reinforces and reframes its songs through her own perspective on issues such as familial support, self-esteem, and the pursuit of destiny. These searching thematic and narrative ambitions are paired with a gauzy jazz aesthetic, with lots of flutes and reverb-ed saxophone, and which occasionally breaks into gospel and even hip-hop forms. Hynes's lyrics can also tend a toward the ambiguous and indistinct, leaving Mock to often vocalize the music's ethical concerns (i.e, its most Kierkegaardian aspects), while Hynes's own songwriting rarely deepens the engagement with these subjects. However, expectations of the impressionistic R&B style that is Blood Orange's hallmark do help alleviate some of the tension of that which is unsaid, allowing Negro Swan to become an honest evocation of the intense anxieties and insecurities that come with expressing the full spectrum of the self. Patrick Devitt
---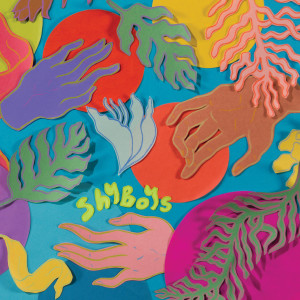 Bell House, the second record by Kansas City band Shy Boys, opens with a story (sung acapella) about a marijuana plant growing in the backyard of the title location. The song's repeated chorus ("gotta keep it inside / they'll pass it by") could serve as this album's m.o. — which is to allow things to grow in beauty by keeping them deeply and safely out of sight. Reflecting on the five years that they spent living in the eponymous Bell House, the band allow their album to occupy a small footprint; its ten short tracks span just over twenty minutes and seem to take place within a few blocks of the surrounding town. In the album's liner notes, band member Collin Rausch describes the house as the site of a "mutual identity crisis," a "bum den" in disrepair where "the lifestyle became overwhelming." But beautiful and interesting things can grow within the confines of a small space. And the insular and intimate Bell House is tinged with the kind of perverse nostalgia one might have for a demonstrably miserable past experience — it is evidence of the band's rich inner life, and how they are able to uncover the poetry that lies within the stuff of the everyday.
Bell House is full of details at once quotidian and poignant: a neighbor's neglected dog in "Take the Doggie," which the narrator secretly feeds and longs to rescue; and the childhood home in "Champion," whose stairs become harder and harder for his mother to climb. These small observations are set to music that is rich and ornate — and which has spurred frequent comparisons to the Beach Boys. But Shy Boys' music goes beyond the expected choirboy vocal harmonies and transcends the instrumental and textural tropes of most would-be Brian Wilson imitators. Evincing a deeply intuitive relationship with Wilson's writing, the band's vocal melodies wend ever upwards in unexpected and harmonically defiant ways. Their music is suffused with a similar loneliness and yearning, and their harmonies have the same prayer-like desire for a deeper communion with the world around them. The coexistence of that prettiness (and its impression of the heavenly) within the small world of these songs is what makes Bell House such a stunning record. The songs hint at the depths of feeling within the smallness of lived experience, demonstrating our endless capacity for making sense of our surroundings. Miguel Gallego
---
εὐδαιμονία – Retrospective Release
---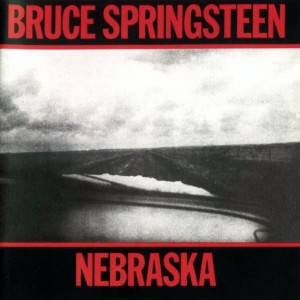 When asked why he murdered ten people over an eight-day period, the unnamed narrator of Bruce Springsteen's epic "Nebraska" replies, "Well, sir, I guess there's just a meanness in this world." In many ways, that statement sums up the central theme of Springsteen's sixth album: 1982's Nebraska is a a study of people, mainly poor folks, on the outskirts of Reagan's America — the forgotten ones. Hung out to dry, caught in a loop that they do not understand and cannot escape. Springsteen's poetic and, maybe for the first time truly bleak lyrics paint a vivid portrait of lives in post-Vietnam America. His characters try to change their bleak fates to no avail. "I'm tired of coming out on this losing end," a man cries on "Atlantic City"; "Now mister, the day my number comes in, I ain't ever gonna ride in no used car again," another tells himself on "Used Cars"; "I ain't saying I'm an innocent man, but it was more 'n all this that put that gun in my hand" pleads a helpless victim of circumstance on "Johnny 99."
Unlike Springsteen's previous albums, there is no glamour in Nebraska. There are no bombastic rock anthems, nor romantic crowd pleasers. Here, his music is sparse — mainly acoustic guitar, harmonica, and that passionate, recognizable vocal. Through this minimalistic approach, Bruce delivers his opus: a sprawling and poetic work on the plights of farmers, factory workers, gas station attendants, cops, and criminals, all caught in a cycle of perpetual darkness. Never has Springsteen's talent as an impressionistic lyricist been more on display. He implores us to empathize with the characters in his songs — to reflect on how they got here and what their salvation might be. Nebraska harshly critiques American culture, yet never damns it. Instead, the album seeks to find our common humanity, and in doing so, transcends its time and medium. George McCann