Our monthly music feature, Rooted & Restless, finds country music aficionados Josh Hurst and Jonathan Keefe wading into all things Americana, expanding the definition of 'country' to incorporate all the permutations that the genre has opened itself up to, especially in recent years. We feel that there are quite enough dividing lines being drawn right now; as such, Rooted & Restless is about striving to view borderlessness as a source of strength — or, to quote Hurst, about "music that is at once rooted in a particular tradition, but also eager to glimpse the future — grounded in a familiar grammar, but not beholden to it." | Our fourth issue follows a month-long break, and finds InRO Editor-in-Chief Sam C. Mac temporarily trying to fill the jumbo-sized cowboy boots left behind by an absent Jonathan Keefe. Included herein are releases from both June and May (the month we missed), which means we've tackled two sprawling, major-statement albums: Thomas Rhett's Center Point Road and Aaron Watson's career-assessing double, Red Bandana. On the lesser known end of things, we've also reviewed the new one the criminally under-appreciated husband-and-wife duo Bruce Robison and Kelly Willis (Beautiful Lie) as well as alt-country newbie Jade Jackson's could-be-breakthrough (Wilderness). Finally, we give you a double dose of Willie Nelson: Hurst on the legend's latest, Ride Me Back Home, and Mac with a Kicking the Canon piece on a legend in and of itself, 1975's Red Headed Stranger.
---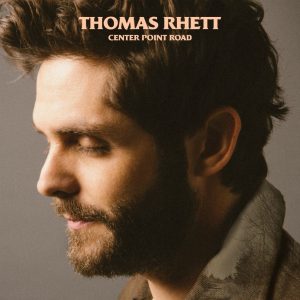 More than half the songs on Thomas Rhett's Center Point Road could believably slide into the Today's Top Hits playlist on Spotify — which is as much a commentary on the increasingly porous nature of genre as it is a reflection on Rhett's easeful way navigating contemporary R&B rhythms and pop frameworks. He's always been a thoroughly modern man, early affiliation with the lunkheaded "bro country" movement notwithstanding, and of all his albums, Center Point Road may be the one least concerned with maintaining any kind of country orthodoxy. When the album does tip its cowboy hat toward tradition, it's usually in the form of lyrical tropes: Rhett waxes wistful about "That Old Truck" in which he made so many memories, and keeper-of-the-flame Jon Pardi stops by to wonder if there's anything "Beer Can't Fix." These are helpful reminders that Rhett has some real country chops, something you might forget while beholding his dauntless Bruno Mars impersonation in the swaggering poolside jam "VHS" (it stands for "very hot summer," and has little to do with home video technology). A horn section shows up for the bright opener, "Up," and Rhett exhibits his keen gift for breeziness on the featherweight groove "Look What God Gave Her." These songs all revel in glossy surfaces and glistening rhythms, and at times Rhett's easygoing nature can be a bit of a double-edged sword; there's a slight laxity that settles over these 16 songs, probably two or three too many despite finishing in 53 minutes. Then again, the album's generosity is part of its appeal: Rhett intended this to be equal parts pop blockbuster and contemporary country masterclass. He comes close enough, often enough, to make Center Point Road welcome company, and proof enough that Rhett's modernity offers ample appeal. Josh Hurst
---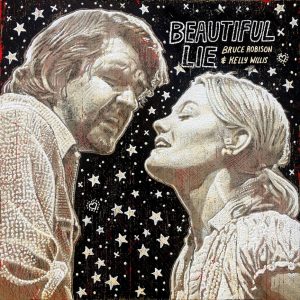 Beautiful Lie caps a trilogy of releases this decade from husband-and-wife duo Bruce Robison and Kelly Willis (the other two being 2013's Cheater's Game and 2014's Our Year) and follows Willis's first solo album in over a decade, the Robison-produced Back Being Blue — easily the most under-appreciated country album of last year. And the under-appreciation continues: Beautiful Lie isn't even listed on AllMusic yet. Even with no one paying much attention, though, this couple continues a streak of outdoing themselves, turning in their best co-headlining set to date. Recorded straight to analogue tape, the first thing one might notice is the sense of organic balance here: 10 tracks, the first four of which split lead vocals evenly between Robinson and Willis, and the rest deviating from the pattern only for a pair of fully harmonized songs, and the title track, a switch-hitting duet. Even the album's cover seems to intentionally evoke the long-held golden standard for this kind of record, the couple posing around a (for some reason, invisible) mike like a regular Johnny and June. But lest all this sound painfully reverent and not very fun, Beautiful Lie balances its tempo, too, breaking up a set of weepers that predominantly lean on Geoff Queen's immaculate pedal steel with more eclectic fare. "Nobody's Perfect" is a squelching, soulful blues that doesn't take heartache lying down: "I ain't saying I'm done / Until I find someone that's worth it," sings Willis. And the Robison's cover of Ernest Tubb's "One Dime at a Time" is a proper rave-up, with rolling saloon piano and hard-driving guitars egging the narrator on as he feeds his wages into a consolatory jukebox, drowning out his blues (and ours) with a song. Only about half the material here is original, but you likely haven't heard the Amazing Rhythm Aces's song-that-wasn't-a-single that this album takes for its title track, and in general, the Robison-penned tracks meld impeccably with compositions by friends and forebears. In fact, one of these, "Coming Down," is probably the highlight of the whole program: a gorgeous guitar filigree leads into a thoughtful and moving meditation on the "summer sun" and "summer storms" of falling in and out of love. "Life and doubt go hand-in-hand" sings Robison, and suddenly, Beautiful Lie starts to sound like something of a concept album, the balance we first noticed being less a means of compositional integrity than a gentle manifestation of a happily married couple's pragmatism. Sam C. Mac
---
Willie Nelson has always been prolific — writing songs, collaborating with anybody and everybody, often releasing multiple albums within the span of a single calendar year. But even by his typically brisk standard, the past three years represent a particularly fertile crop. Around the time of 2016's Ray Price tribute, For the Good Times, Nelson started making loose, often very funny records that commented on an encroaching mortality with directness: albums like God's Problem Child, Last Man Standing, and even (or especially) the Sinatra tribute My Way stand proudly alongside Nelson's best work. His new one, Ride Me Back Home, doesn't end the winning streak, though it does register as one of its least consequential entries. Once again working with the boon producer Buddy Cannon, Nelson's mining the same fruitful terrain as his last several albums, slyly combining his interests in country, blues, and jazz into supple roadhouse roots music, all the while addressing his twilight years with wry humor and good-natured sentimentality. The ingredient that's missing this time around is focus; while Last Man Standing felt streamlined and purposeful, Ride Me Back Home starts strong but peters out with some rather inexplicable forays into soft-rock schmaltz, including agreeable, but hardly essential, karaoke versions of Billy Joel's "Just the Way You Are" and Mac Davis's "It's Hard to Be Humble," the latter performed as a cheerfully goofy sing-along with Nelson's sons. The thing about Nelson, though, is that he has a way of making even the most middling material sound heartfelt and charming, and Ride Me Back Home maintains a breezy appeal across its highs and lows. And there are plenty of highs: The shuffling, ain't-getting-any-younger original "Come on Time," the slinky grand piano ballad "Stay Away from Lonely Places," and a couple of warm and wonderful Guy Clark covers. All these serve as reminders that Willie does things his way; that he's earned the right. JH
---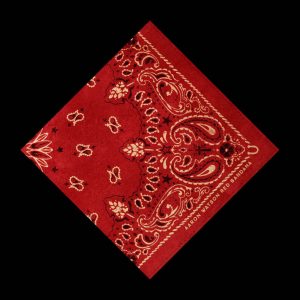 Aaron Watson compiles a hefty 20 tracks on his towering double album Red Bandana, a number that bears some sentimental significance: There's a song here for every year he's been in the music business, a tally that might come as a shock to anyone who only heard of Watson through "Outta Style," his surprise number-one country single from 2017. Commercial success came late for the veteran singer-songwriter, and Watson's taking nothing for granted: He pulls out all the stops across these 70 minutes of music, ably balancing the anti-establishment attitude of outlaw country with just the right amount of contemporary polish and radio-ready tunefulness. Clearly, he's thinking about the big picture, and as spectacle, Red Bandana is hard to resist. It's when you get into the details that you notice a few weak spots in Watson's songwriting: In "Legends," he offers a laundry list of singers who inspired him but doesn't have much to say about them, while several songs position him as a Music Row outsider whose calling card is his "soul," a dubious and vague suggestion that he's realer than the rest. Of course, a few rough patches can't overshadow the set's generous sprawl, and Watson largely justifies his widescreen ambition: Opening in a spoken-word reverie with the "Ghost of Guy Clark" before coasting through the dusty vistas of the instrumental "El Comienzo del Viaje" shows just how willing he is to swing for the fences, but it's in the more intimate moments that Watson really shines. "Heartstrings" builds from back-porch picking into the sweet swell of a string section, as Watson fetes the love of his life, and "Old Friend" teeters from old-timey fiddles to a big, gleaming chorus—proof Watson's greatest feat is how he keeps his heart in tradition, but at least one eye cast toward the present day. JH
---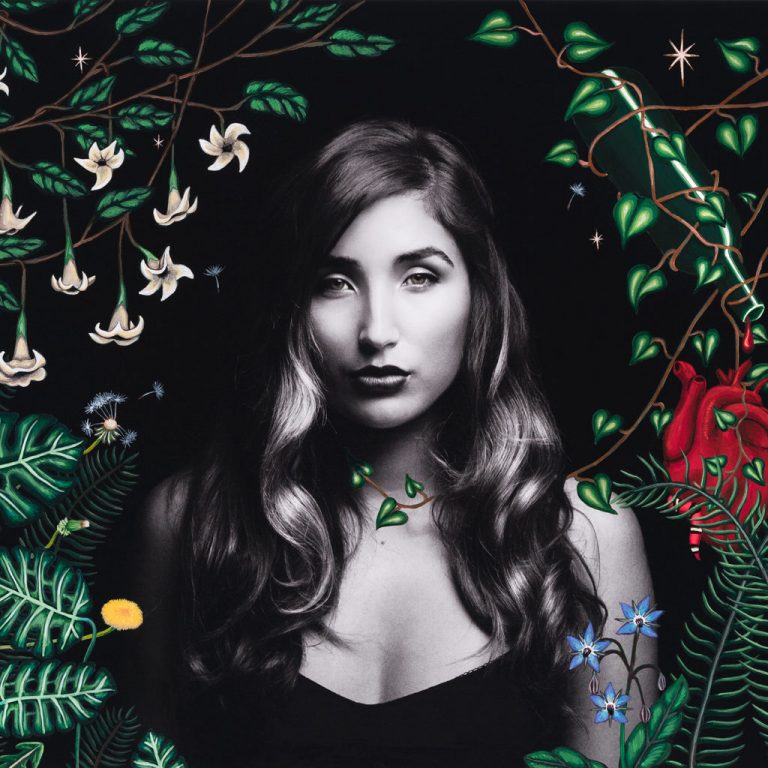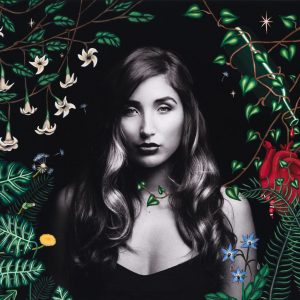 Ever since Kathleen Edwards decided to take a break from music and open a coffee house in Stittsville, Ontario, alt-country's been sorely missing one of its most thrilling talents: an artist as adept at AOR pop-rock as she is taken with twang. On 2017's Gilded, Jade Jackson hewed too close to the more common folk and Americana traditions to be a truly promising candidate for this position; not so with hers follow-up, Wilderness, which was produced by Social Distortion's Mike Ness, who turns up the volume and sweetens the hooks. The difference is noticeable from the first sharp snare hit of opener "Bottle It Up," a piece of punk-propelled pop lathered in gorgeous pedal steel. "Bottle it up / The way you feel right now / Whenever I get lonely gonna drink a little down," sings Jackson, ands the catch in, and grittiness of, her voice are much better served by the rock arrangement of this tongue-in-cheek drinking song than they ever were by the sparse acoustics of her last album. And then there's the guitar, which jangles like R.E.M. on the verses but rips through a few tremolo-ed and reverb-soaked solos that are staunchly country. Jackson delivers one of the best singles of the year with "Bottle It Up" — so no surprise that the remaining 42 minutes of her album never top it. Highlights are sprinkled throughout anyway: "Don't Say That You Love Me" pairs Jackson's triumphal hook ("I feel all right now / Ain't nothin' gonna bring me down") with a contradictory descending chord figure, stoking the emotional confusion roiling at its center, while "Wilderness" perks up the otherwise slow back half of the album, its breathy, harmonized vocal pushed from ponderous to pained by the double-time drum track. Jackson never wrings much lyrical depth from the blunt insistence of "Now or Never" (not an Elvis cover, sadly) and "Loneliness," with its twinkling keyboards and proggy slow build, sounds more like Kathleen Edwards after Justin Vernon started prettying-up her music than it does the spiky, bar band magic of Edwards's fast-and-loose early records. But if Wilderness is a transitional set, and Jackson continues in the direction that she's started in, there's no reason she should consider the barista life just yet. SCM
---
Kicking the Canon | Album Selection
---
It was the time of the outlaw. Waylon Jennings's 1973 Honky Tonk Heroes had already set the mould for a type of country music that was solidified in the public consciousness as being radically opposed to the commercial machine of RCA Nashville by the time of Dave Hickey's influential 1974 article for Country Music Magazine. In 1976, RCA themselves would release Wanted! The Outlaws, a compilation featuring Jennings and his wife Jessi Colter, along with outlaw country's first breakout commercial star: Willie Nelson. The album that earned Nelson that title, 1975's Red Headed Stranger, followed two unlikely hit records on Atlantic (1973's Shotgun Willie and 1974's Phases and Stages, both cut after Nelson left RCA) and served as the curio of a freshly minted Columbia contract that ensured Nelson complete creative control. Red Headed Stranger is certainly far afield from the orchestra-and-choir backing that typified the countrypolitan sound, but, ironically, it's also heavily indebted to country music's past. So if RCA were kicking themselves for losing Nelson to Atlantic in the early '70s (and since they relented to Jennings's request for autonomy largely out of concern of losing him as well, they were), Read Headed Stranger must have been particularly painful. The album was a massive hit — but even worse, Columbia had already shown other labels the way to this kind of success, nearly two decades earlier. Marty Robbins's Gunfighter Ballads and Trail Songs, from 1959, is a like minded set of outlaw-themed story-songs — and a certified-Gold one, at that. Nelson's album is different, obviously; it was self-produced, resulting in a rough-hewn sound that concerned even executives at Columbia, who considered its instrumentation more indicative of a "demo" than a finished work (not that they could do anything about it, considering that contract). Nevertheless, it's hard to ignore just how much Nelson's 'progressive' country blockbuster is rooted in genre traditionalism. Even the album's titular centerpiece is a cover of a single from 1954, by Arthur 'Guitar Boogie' Smith.
With Red Headed Stranger, Nelson uncovered a way to survive, and thrive, in the time of the outlaw. But more than that, he found a methodology — a spirit — to guide him through the rest of his career as a recording artist. No, that didn't mean looking to the past, per se, but rather identifying the aspects of timelessness ingrained in the traditions of American song. That's why 1978's lilting but jazzy Stardust is the best standards album of its era; it's why 1985's loose but swaggering collaborative effort, Brand on My Heart, is the best album that Hank Snow ever recorded in his mortal life; and it's why Asleep at the Wheel's swing music revivalism, on 2009's Willie and the Wheel, rocks and grooves hard as any modern country album. Nelson is a great songwriter, a superlative singer — but as an interpreter, he is peerless. And on Red Headed Stranger, he uses that gift not just through the expression of his physical voice, but also his curatorial one. Only about half of the songs are originals, while the rest build new meanings into others' words through the context Nelson creates for them. The songwriter's own "Time of the Preacher" lays a narrative foundation in broad strokes ("When the story began / Of the choice of a lady / And the love of a man"), but it's Nelson's pained yodeling over the hook that really tells the story. Eddy Arnold's "I Couldn't Believe It Was True" follows, and its narrator's devastation over a wife who leaves him resonates with hurt and sadness — until, over the course of two Nelson originals, those feelings curdle into jealous rage, and a double homicide. All of this recasts a sentimental Roy Acuff ballad, "Blue Eyes Crying in the Rain," as a chilling extra-narrative interlude: a lament from a man for the woman he misses…whom he also murdered. Nelson never moralizes here, but rather he tells his story with clear-eyed conviction to his unrepentant character. Some have interpreted that as misogyny, but there's a self-awareness here that suggests otherwise. Consider the lyrical juxtaposition between the moment just after the narrator murders his wife ("they died with their smiles on their faces") and when, on "Denver," he meets a new woman who might love his sinful soul ("they danced with their smiles on their faces"). Nelson does something else interesting here, too: he stops relying on original songs to fill-out this narrative. It's almost as if the real story ends in Denver, on that dance floor, after the traditional waltz of "O'er the Waves" abruptly cuts in. From here on, Red Headed Stranger could be a collection of imagined reveries, the narrator trying, in vain, to redeem himself, living vicariously through stories by Hank Cochrane ("Can I Sleep in Your Arms") and the lifelong married couple Lulu Belle and Scotty ("Remember Me"). In any case, Nelson's innovative storytelling, his provocative approach to his morally vexed character, and the timeless appeal he finds in American song, all but ensure that this literary, lawless cowboy's yarn enjoy classic status. SCM