SoundCloud junkies Paul Attard and Joe Biglin run down some rap releases from the months of April and May in the latest What Would Meek Do?. This ninth official issue features takes on a few returning artists who've been covered by Meek in the past (YG's 4Real 4Real and Denzel Curry's Zuu); two relatively underground groups (Snotty Nose Rez Kids' Trapline and Injury Reserve's self-titled debut); several bubbling internet acts (Megan Thee Stallion's Fever, Young Nudy's Sli'merre, and Queen Key's Eat My Pussy Again); and living-meme DJ Khaled's latest blockbuster, Father of Asahd. For our Kicking the Canon pick this issue, Paul takes a look at 2Pac's Me Against the World, and has… mixed feelings.
---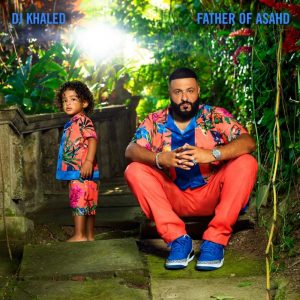 DJ Khaled raised a bit of a stink recently, after his eleventh studio album, Father of Asahd, failed to secure the top spot on the Billboard 200, revealing his displeasure in a since-deleted Instagram post that attacked Tyler, the Creator, whose self-produced Igor bested Khaled's juggernaut of borrowed talent. "I make albums so people can play it and you actually hear it… you know, driving your car, you hear another car playing it. You know, go to the barbershop, you hear them playing it." This was the reasoning Khaled gave for why he was more deserving of a number one: if others are having a communally shared experience of joy, then the music must be doing something right, basically. In many ways, Khaled does aim to be a harbinger of optimism on Father of Asahd — with a carefully assembled squadron of hip-hop superstars to help him spread a message of positivity. And there's an undeniable rush to having pre-album single "Top Off" feature Jay-Z calling for Meek Mill's freedom, and then have the Philly rapper himself show-up twice elsewhere: first in full heartthrob-mode on "You Stay," alongside global sensation J. Balvin and sex machine Jeremih, and then as the battered victim of a broken judicial system on "Weather the Storm," with his rapid-fire delivery serving as the perfect counter-balance to Lil Baby's quavering tenor. Even hearing a newly energized Lil Wayne fully embrace his pop sensibilities (twice!), or having once-sworn enemies Rick Ross and Jeezy share a track — this only accounts for a few of the many delights found here. SZA radiantly harmonizes across a slowed-down "Ms. Jackson" sample; 21 Savage and Cardi B team up once again for what's essentially part two to "Bartier Cardi"; Khaled reworks a past hit on "No Brainer," which takes the line-up from "I'm the One," sans Wayne, and digs even deeper into pure, unabashed sentimentality; and there's even a moment of introspection, dedicated to recently murdered Nipsey Hussle. Yet the greatest joy here comes not from one particular guest, but from the feeling of unity created by the act of bringing all these disparate voices together — in the same fight for optimism. So maybe Khaled has a point after all about truly deserving number one — Asahd's embrace of populism is what's needed in today's world more than the unnervingly antsy indifference of Igor. While streaming-era nihilism has seemingly deflated such idealism, we at least have people like Khaled continuing to fight the good fight. Paul Attard
---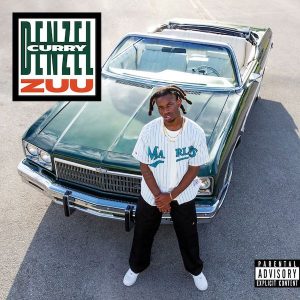 Where last year's Taboo found itself caught between ignorant, mosh-ready anthems, SoundCloud rap mockery, and socially conscious imagery (a combination that was only occasionally purposeful), Denzel Curry's breezy, soncially consistent new album Zuu cuts off pretty much all the fat — and ditches the capital "C" concept ambitions, instead opting to provide memorable hooks on nearly every proper track. First single "Ricky" sets the blueprint, with producer FnZ laying down some fat, bouncing bass syncopating two alternating steel drum notes compressed to the point of sounding industrial. Curry goes off, but the subject matter is decidedly tender — the story of acting as a surrogate parent interspersed with repeated advice from mom and dad. Curry's community, Carol City — and all of Miami-Dade County — becomes the concept, with Curry stepping up in a post-Kodak Black world to be the emissary of Florida rap (much as YG has done for the West Coast on his latest). "Dreads to the top / Gold in my mouth / Whoaday," he intones, and that specific combo isn't frivolous. Neither is the guest list here, made of all Florida rappers, or more specifically, Miami rappers. Which means of course Rick Ross shows up ("Birdz") and Curry has the good ass sense to find him the heaviest, most plodding beat to lord over. If last year's sneak ZillaKami feature wasn't enough to convince you — Curry's ability to arrange features has become a rare strength in a generation of rappers who will throw pretty much anyone on a track for clout. Little flourishes, like the "Maybach music" tag preceding Rick Ross's appearance, or the terrifying choral interlude of the laid-back "Speedboat," all add dimension — a new lens through which to view a song, or some subtle humor. "My dog didn't make it past twenty-one / So I gotta make it past twenty-four" Curry nonchalantly sings, his inflection and pronunciation lending the lyric real pathos, while on "Carolmart" he bends the vowels of the words "trill" and "fresh" until they sound the same. And with the isolated chipmunk'd vocals of the "Shake 88" hook, he intimates a nursery rhyme. Really, no moment of the 29 minutes that comprise Zuu is wasted. Each song flows into the next — from "Ricky" to "Wish" the bass maintains its unifying character, even as a pronounced glimmering instrumental will sub-in for a harsher soundscape. Curry's trademark sing-shouting soars over it all, making this another personalized triumph for 'Zel. Joe Biglin
---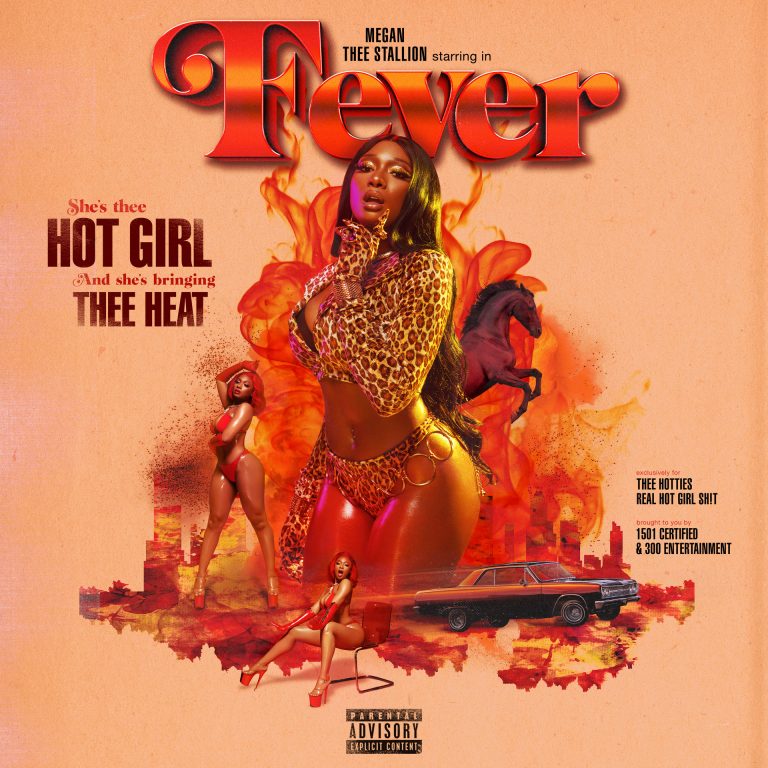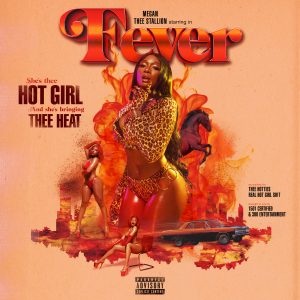 Three albums in and Megan Thee Stallion's sound hasn't changed much; instead, it's the world that's started to catch on. More expensive sound mixing and Juicy J co-sign aside, Megan has always been a boss and she's well aware of it. The playful swing of "Realer" gets demolished by her front-and-center presence, both in flow and menacing spoken word brags which stand-in for the hook. It all builds to a sing-song diss: "You're shit ain't pop / Cause it ain't hot / Keep talkin' trash / I'ma come take you out." Already, she's getting accused of ghost-writers, although if anyone cared to follow her on social they'd know this is expressly ridiculous — since you can glimpse her constantly performing raps on the spot. Her fanbase, "Thee Hotties," fittingly appear far more loyal, and organically cultivated, in a rap climate full of No Jumper-led clout chasing. Like fellow up-and-comer DaBaby, Megan is all substance, no charade; she isn't here to play games or waste anyone's time. She's here to fucking rap: "I don't even have to fuck him / He just love how I talk," she brags on inimitable "Money Good." And when DaBaby shows up for a  30-second feature on "Cash Shit," he says it all: "Look how she walk / Look how she talk / She sexy." Megan's sex appeal isn't the main attraction but it's impossible to ignore; her name "Thee Stallion" is a Southern thing, denoting a 'fine & tall' girl. Her liberal use of the "uhhhh" ad-lib (preferably delivered with the tongue out) is sexually suggestive, a taunt, a competitive display of disgust, and a method of bouncing right back into a verse — such as on "Pimpin," where her flow playfully syncopates with the bass before getting kicked into triplet overdrive. Though similar to DaBaby, Megan could benefit from ironing out some weaker points — specifically the more melodic tracks here, like "Best You Ever Had" and "Big Drink," which aren't poorly performed per say, but are so out of Megan's wheelhouse that they feel more like roadblocks, a problem which also plagued 2018's Tina Snow. On that album, this aesthetic felt more part of the concept of the sleazy R&B singer depicted in the album art. While it's nice to know that 2019's resurgence of traditionally talented, flow-forward rappers is, thanks to Megan, not as painfully corny as once thought by this self-described SoundCloud junkie, there is a lingering sense of Megan's untapped potential here too. Later cuts like "Ratchet" and "Sex Talk" mostly mirror the initial high fomented in "Hood Rat Shit" and "Simon Says." Joe Biglin
---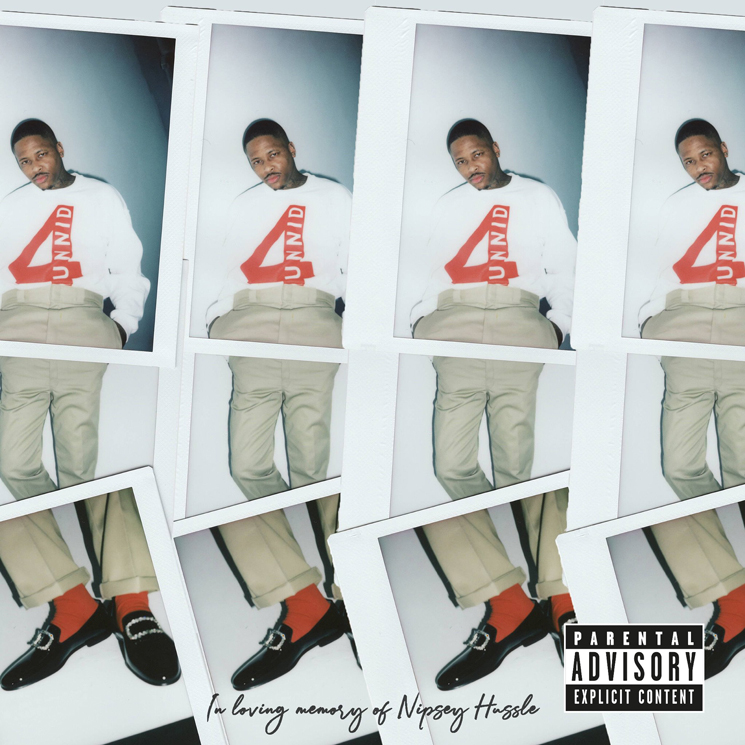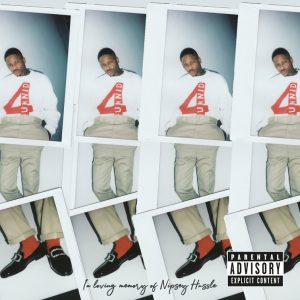 YG is an MC who excels in saying a lot with very little — take "Stop Snitching," a masterclass in mean mugging with a chorus of six repeated words, each one delivered with such stern intensity that the presented central idea that double-crossers will eventually be exposed as straight punks ("you got fear in your heart so you cooperate") becomes less a cautious warning and more of an outright threat. Or even "I Was on the Block," which YG opens with bursts of short, single-syllable phrases that build off one another until their central intention emerges: to build-up Bompton's braziest as a man of fine-taste, one who, when he's not forcing his recent girlfriend to be "dykin'," regularly converses with Kanye West about being "an asshole." Suffice to say, this is an act with relatively little depth and a large amount of callous misogyny, and one that runs its course after about six tracks on his latest album, 4Real 4Real. But those first six tracks have a lot going for them, especially the DJ Mustard-produced, Mariachi-influenced "Go Loko," which features Tyga performing his most melodically tolerable chorus in years (and also has an assist from Jon Zm rapping in Spanish about mixing Four Loko with xanax). But most of this goodwill is pissed away once YG tries to get 'conscious' with the alarmingly misanthropic "Keisha Had a Baby," pedaling a tale of a two-timing gold digger who, in a cosmic display of irony, is cheated on herself — and saddled with all the blame for being in her current situation. From there, things only get more dire, with G-Eazy — AKA greaser Macklemore — even showing up at one point to pile on the toxic chauvinism ("Lookin' around the room, I fucked every bitch in it"). The album ends with a surprisingly touching, albeit completely unearned, ode to YG's "brother from the other color," Nipsey Hussle. In a clip taken directly from Hussle's memorial service, YG contends, proudly, that, "The mothafuckin' marathon continues." If his most recent project reflected that same unwavering determination, then these words might ring as righteous; instead, they come off as pretty empty platitudes. Paul Attard
---
"Experimental rap" has become a strange term these days; there's been a plethora of niche artists who have imbued their craft with avant-garde stylings while also attaining some semblance of mainstream recognition; Chief Keef, Lil B, Young Thug, Sheck Wes — to name just a few. But then there are acts like Death Grips, JPEGMAFIA, and Injury Reserve, who really do experiment with their craft — but who are sometimes disregarded as novelties. "Jawbreaker" and "Jailbreak the Tesla" lampoon the rampant materialism of today's rap, where "Gravy n' Biscuits" is a more absurdist genre exercise (albeit more fun than most cuts). "Koruna & Lime" contains a 'wacky' instrumental (the meter is standard, but the sounds are glitchy) and "Rap Song Tutorial" is in fact hilarious, a satire of the form. And yet, that track is also more comedy sketch than song: they haven't mined the joke deep enough, focusing solely on ribbing pop rap's simple structures instead of, say, the personalities behind those who lazily construct them. This contributes to the general lack of focus throughout Injury Reserve. Still, the final three tracks here find power in straightforward beats and confessional lyrics, with "Best Spot in the House" in particular standing out: Ritchie With a T and Stepa J. Groggs dive into the nuts and bolts of storytelling and let their distinct and raw emotional deliveries embolden each other. Album highlight "Wax On" demonstrates the full potential behind this trio's synergy; its progressively intensifying instrumental adds contrasting effects as it plods along, the irregular bass providing a platform which the duo (paired with underground rapper Freddie Gibbs) are uniquely suited for. On this track, each constantly shifting flow and abstracted image contribute to a breathtaking dynamism, all before lulling back into the hypnotic, understated hook. That "Wax On" is also one of the longer cuts is instructive; Injury Reserve are at their best when they're working on building something of their own, rather than deconstructing others' work. Joe Biglin

---
It's easy to presume that the emergence of SoundCloud-platformed rap music from the last few years is the definitive proof of the devolution of the hip-hop genre as a whole; after all, if a bunch of seemingly clueless teenagers can slap a few tracks together and get big on the Internet, it must point to the dwindling artistry that underpins this art form. Of course, this argument is based on the assumption that being young and inexperienced automatically invalidates your status as a 'serious musician' — and it also unfairly groups all 'internet rap' into under one set of standards, also suggesting that anything with a loud enough bass will get a free pass. But in reality, like all forms of qualitative art, there are levels to this shit: a perfect example can be seen by comparing the music of SoundCloud big timers Playboi Carti and Young Nudy, and more specifically, their most recent albums, Die Lit and Sli'merre. While both rely on the same producer, solely (Pi'erre Bourne, with his manically loopy beats), and find their respective artists half-mumbling ad-libs and spitting muttered refrains, there are stark differences. Carti's monotone warble serves as a great antithesis for his wide variety of features to play off of; Nudy's more conservative delivery renders him an unexciting bit player whenever another guest shows up. He sounds like a complete child next to Megan Thee Stallion's commanding prowess; a less funny version of his older cousin, 21 Savage; and a stick-in-the-mud that lacks the charisma needed to outshine DaBaby's verse-stealing swagger. To put it bluntly, Nudy is the store brand version of Carti's entire aesthetic, proving that even the most mindless of modern trap can't just be slapped together on a whim. Paul Attard
---
If you were to infuse the brazen attitude of Lil' Kim at the height of her popularity with the melodic facility of both today's SoundCloud rap and the Chicago drill ethos, you'd end up with a completely domineering bully of an artist — or, more specifically, someone like Queen Key. Thing is, as her royal title decrees, Key knows how to to be a boss. "That ni**a want a meal? / Better eat my pussy / If that ni**a want some pussy / Then that ni**a better book me," she gloats on Eat My Pussy Again's "RBA." (Or take my personal favorite: "All these ni**as internet / Log them off," from "Gimme $"). Key's flow sounds like she couldn't care less what you or anyone says about her, even as her lyrical approach lapses into childish simplicity at times. Simply put, her swagger can overload this project: She sounds like a Midwestern Gucci on "Hey," even biting Valee's signature flow with zero remorse and dialing it up to 11. Key isn't always this in-control: the more saccharine soul cuts ("I Like Me Better" and "Ms. Understood") are positioned well enough, in the context of the album, but they're completely unruly on their own merits. As she sings on the former, "When you that bitch / You gotta take risks / That never been took before," and in all fairness, she actually tries her hand at a diverse array of strategies — upping the ambition of 2018's singular Eat My Pussy. She shines as the menacing bad bitch — on "Bad to Da Bone," "Evil," and "Go" — while still showing a subtle playfulness, like the ominous clang of a church bell in "Gimme $" or the melisma of claps, beeps, and boops on "Ratchett." She'll sneak up on you, as she very much intends. Joe Biglin

---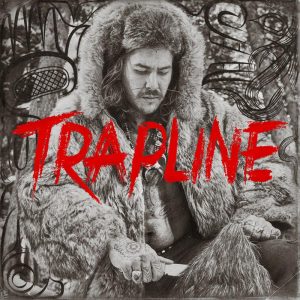 The Snotty Nose Rez Kids of Haisla Nation, in British Columbia, have been steadily on the rise over the past two years — and on Trapline, it's not hard to see why. According to the mythos described on the album's opening skit, the Wa'Wais — or "trapline" — is the land guarded by the tribe; of course, in the world of hip-hop, "trap" is a genre — and it's the genre that SNRK typically draw on for most of their instrumentals. However, this group trade in high-hats for more piano-forward percussion, making the attitude of their music very different from other trap music. With tracks like "Savage Natives," "Crazy," and "I Can't Remember My Name," duo Yung Trybez and Young D go dummi, but more in line with a rapper like Common than 21 Savage — toning down 99.9% of the genre's chauvinism for squeaky clean bars delivered with utter sincerity. SNRK's dedication to challenging and complicating the stereotypes of Indigenous people signals a sense of responsibility. The group are also on-the-nose cornballs, and they don't fight that ("Son of a Matriarch" completes its couplet with "Fuck all these… patriarchs!"), but unlike fellow cornballs J. Cole and Logic, they also don't complain constantly about not being popular. The group's rampant use of rap memes allows for shouts out to the rap greats — from Wu-Tang, to Kung-Fu Kenny, to even Lil Wayne — while simultaneously demonstrating a humility that's usually lacking from artists of this caliber. And unlike, say, Russ, listening to SNRK actually teaches you something about another culture: "Lost Tribe" is a hilarious take on how white people view them, and "Boujee Natives" is a cultural self-critique. The production on Trapline is theatrical, with each ad-lib, pitch-shift, and sound effect perfectly timed and thoughtful. However, the best cuts do tend to come early: The delirious Tanya Tagaq-assisted "Rebirth" pits that artist's avant-garde vocalese against Trybez's raspy, in-your-face delivery, and "Son of a Matriarch" presents a deconstructed lounge piano against a melisma of vocal effects, sound effects, and percussion. These provide the best example of everything SNRK have to offer, and hopefully indicate where they'll go. Joe Biglin

---
Kicking the Canon | Album Selection
---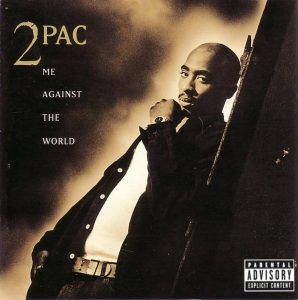 Had he not been murdered more than two decades ago, Tupac Shakur would have turned 48 this month; he would be in the third decade of his career, and probably still releasing an album every two years or so. He would also, very possibly, be 'canceled' from hip-hop culture, or from the culture in general, for a rape conviction stemming from an altercation back in 1993. True, these hypotheticals are largely irrelevant: 2Pac is dead, and his legacy as one of the greatest rappers to ever live has mostly gone unchallenged. In fact, 'Pac's legacy stretches beyond just hip-hop, with words like "poet" and "revolutionary" often ascribed to the rapper in a bid that lends him artistic legitimacy as more than that. You could say, even, that classifying 2Pac as 'just a rapper' would be condescending, what with him being one of the few hip-hop acts to ever be inducted into the Rock and Roll Hall of Fame. But consider this: much of the posthumous commendation that 2Pac's received comes less from the general public's inclination to praise — sorry — a relatively substandard lyricist, and instead is the result of the way the artist has characterized himself as a misunderstood victim. Me Against the World was recorded before 'Pac was shot five times outside of Quad Recording Studios, and before his prison sentence related to his sexual assault case. The album presents 2Pac as a man with myriad conflicting personas, each one needed to create the mythos that surrounded the MC up until his death: the gangster, but with his heart on his sleeve; the most hated man in the world — who can also go platinum; and maybe most importantly, the outlaw who just can't seem to escape the violence that constantly surrounds him. To put it succinctly, 2Pac doesn't just want to have his cake and eat it too; he wants you to feel bad for him when the last slice is gone.
This isn't to say that the myth-making on display in Me Against the World is without legitimate weight: there's a strong thematic presence of death that lurks on nearly every track, the insistence that, at seemingly any moment, our hero's life could be taken. The vulnerability 2Pac's willing to display on tracks like "Temptations," revealing that "Even thugs get lonely," or the manic despair he confesses on "So Many Tears," isn't anything to scoff at either. However, this bid for empathy is also considerably diminished by 'Pac's penchant for a queasy kind of braggadocio — like that found on the G-funk swagger of "Heavy in the Game," or the whiny, victim-blaming venom that fuels "Fuck the World." The latter song laments being labeled as a rapist, contending that this reputation comes from racism, from a world that wants to see him fail — and from "tramp-ass bitches." (He goes as far as to even argue, rather sensationally, that "They should've killed me as a baby," on "Lord Knows.") This is the dichotomy that defines most of Me Against the World: you're either with 2Pac, or you're just one of the many who don't understand him, who simply don't want him to succeed because you want him locked up, or you want the police to get him, or any number of other threats that 'Pac illustrates. And while the artist himself might explain this as a way of giving 'his side of the story,' one could also see his storytelling as a means to half-assed excuses for objectively terrible behavior from a sociopath with a martyr complex. Even when honoring his own mother, on "Dear Mama," 2Pac uses the occasion to wallow in self-pity and self-aggrandizement, claiming, "I ain't guilty, 'cause even though I sell rocks / It feels good puttin' money in your mailbox." It's this track, also, that has proved integral to the lasting attention and popularity that 2Pac's enjoyed. American critic Armond White — writing on Shakur's life, years after his death — mentioned that the success of "Dear Mama" is unsurprising, considering "It displays the heart and sensitivity behind a music mostly known for insolence." On the surface, much like 2Pac's presented narrative, the song does appear heartfelt in its intentions; but it, too, can also be seen as a calculated act of emotional manipulation. Paul Attard