Our monthly music feature, Rooted & Restless, finds country music aficionados Josh Hurst and Jonathan Keefe wading into all things Americana, expanding the definition of 'country' to incorporate all the permutations that the genre has opened itself up to, especially in recent years. We feel that there are quite enough dividing lines being drawn right now; as such, Rooted & Restless is about striving to view borderlessness as a source of strength — or, to quote Hurst, about "music that is at once rooted in a particular tradition, but also eager to glimpse the future — grounded in a familiar grammar, but not beholden to it." | For Issue Five, we look mostly at releases from July (though one is from the first week of this month, and another dates back to late June — who needs rules anyway?). Included herein are our takes on the new(ish) relationship-in-crisis album from Buddy & Julie Miller (Breakdown on 20th Ave. South), the debut full-length from pop-country trio Runaway June (Blue Roses), and several albums that span the breadth of a traditional trending contemporary country radio (Tyler Childers's Country Squire, Justin Moore's Late Nights & Longnecks, and Luke Combs's The Prequel EP). Furthering the conversation on country's means of defining itself, we follow last month's Kicking the Canon piece on an outlaw country classic with its predecessor, Waylon Jennings's 1973 album Honky Tonk Heroes.
---
The third official collaboration between Buddy & Julie Miller — long one of the Americana scene's reigning power couples — is not a divorce album, though it sounds like it might have been a close shave. Arriving a full decade after their previous release, Breakdown on 20th Ave. South documents a difficult season in which health concerns laid Julie low; Buddy threw himself into a second life as record producer and sideman; the couple's musical synergies dried up; misunderstandings, resentments, and hurt feelings festered. The songs on the new album, which is named for the couple's actual Nashville residence, feel weathered but hopeful, at times almost therapeutic in their commitment to bringing secrets to light in the pursuit of healing and forgiveness. Even the sound of these new songs, bedroom recordings centered on Buddy's guitar and the Millers' always-buoyant harmonies, are suggestive of intimate domesticity. The Millers have always written from a place of candor, but Breakdown includes some of their most brutally plainspoken material to date. On the tender "Secret," Buddy hopes that, if he loses the love of his life, he can at least hold on to some privacy; and in the bluesy "Unused Heart," Julie disdains an emotionally unavailable partner ("You might as well be made out of wood," she says, a painfully curt dismissal). Yet the mere existence of this album, hailed by fans as miraculous when it was first announced, ratifies reconciliation as a real possibility: "I'm Gonna Make You Love Me" is plucky and playful, with ramshackle percussion that might as well be the rattle of bedposts or cabinet drawers, and "Til the Stardust Comes Apart" is a statement of devotion so clean and pure it could pass for a Songbook standard. The martial drums of "War Child" provide valuable context for these songs, which take place in a world where things can and do fall apart, but larger realities are evoked in "Thoughts at 2am," the latest in a long line of stirring Christian spirituals from Julie Miller — this one suggesting a deity benevolent enough to care even about our hurt feelings and marital jitters. Here's hoping she's right. Josh Hurst
---
Kentucky troubadour Tyler Childers is fast on his way to becoming one of country music's most accomplished miniaturists. His body of work now includes three studio albums that are admirably economical and restrained, 35-minute run times suggesting a classicist approach; meanwhile, his songwriting style puts him in the tradition of the great American short story, little moments and seemingly trivial details giving away grander emotional truths. His latest record, Country Squire, reunites him with producer Sturgill Simpson, and is the most exquisitely detailed album he's yet made. Baroque is too strong a word, perhaps, but there's an undeniably rich level of ornamentation to what are essentially hard country songs. The title track opens with galloping drums, moaning country steel, and sawing fiddles, a traditional palette that Childers and Sturgill reconfigure in surprising ways: "Gemini" is as jaunty as a barn dance and as twangy as a saloon song, while "House Fire" might as well be a ghost story, for all its dark incantations. Clearly Childers puts a premium on sly eclecticism, and he unfurls his virtuosity so organically that you won't bat an eye when the album arrives at "All Your'n," irresistible country-soul. His writing is just as unfussy and just as sharp. The title track is a working-class love song that makes its case through sensory details; Childers locates it just downwind of the paper mill, precisely evocative of small-town malaise. "Ever Lovin' Hand" contemplates the tragedy of distance; the narrator remembers his beloved not just with his heart, he tells us, but also with the bottle of lotion he finds in the motel. As far as sensitive country songs about masturbation, you can put it on the shelf with Lucinda Williams' "Right in Time." And you'll just have to listen to "Bus Route" to discover how Childers makes it from a childhood remembrance to a dead body getting eaten up by hogs; as ever, the real pleasure is in the details. JH
---
To this point in his career, Justin Moore hasn't developed an artistic identity: A consistent C-list presence, his output has been characterized primarily by Moore's trend-hopping, nakedly chasing success at radio. Fortunately for Moore, the current climate at country radio has turned at least slightly in favor of the more traditional-leaning sounds of Jon Pardi and Midland, and that happens to play to Moore's strengths. So it stands that Late Nights & Longnecks is easily Moore's best album, capitalizing on a vocal style that owes an obvious debt to the Mark Chesnutts and Tracy Byrds of the 90s. In terms of actual technical skill, Moore is more Byrd than Chesnutt, and he's noticeably flat on "Airport Bar" and "Jesus and Jack Daniels." Still, that Moore co-wrote those songs at all represents meaningful growth for him. There's not a single novel idea on the album, but Moore's co-writing is simply better than what he's offered thus far: Faint praise to say that they're better than most of 2019's radio fodder, but "Why We Drink" and "Someday I Gotta Quit" are legitimately well-written. And, if not groundbreaking in any way, the fact that Moore created a complete set of drinking-themed songs demonstrates a more thoughtful approach than what many of his contemporaries are routinely releasing. Late Nights & Longnecks is a lean record, too: Not one of its ten tracks goes on any longer than it actually needs to, and that economy impresses most on "Someday I Gotta Quit" and "Airport Bar," either of which could emerge as a career-redefining single for Moore. Even if there's some serendipity involved in how Moore's trend-chasing happened to align with his relative strengths, Late Nights & Longnecks marks the first time that Justin Moore has seemed like an artist worth keeping an eye on. Jonathan Keefe
---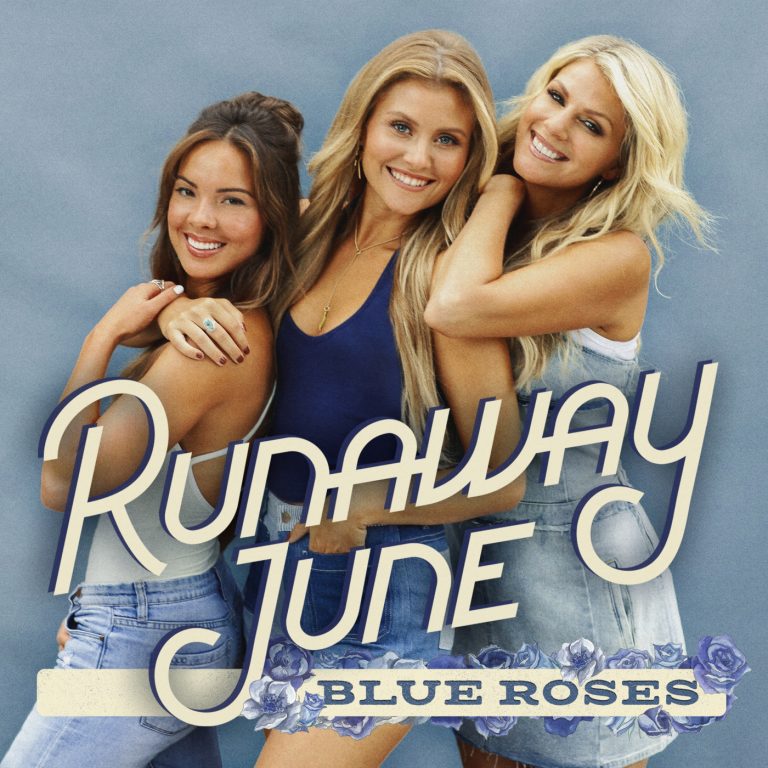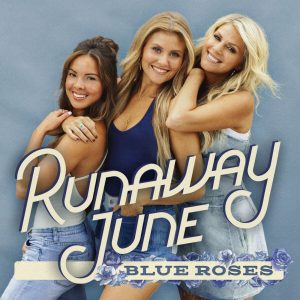 It took far longer than it should have, but Runaway June's terrific "Buy My Own Drinks" finally clawed its way into the top 10 at country radio. And having a bit of commercial momentum has given the trio enough clout for Wheelhouse Records to release a proper debut album, after putting out a teaser EP last year. Blue Roses builds upon the promise of that initial, self-titled EP, establishing Runaway June as a pop-country force who recall the best of the genre's early-aughts artists. The obvious and most frequent comparisons have been to the Dixie Chicks and Shedaisy, but what the spirited production and strong hooks of Blue Roses most closely resemble are Keith Urban's nearly flawless run of singles in the first part of the previous decade. The title track is beautifully written and empathetically performed — the trio's vocal harmony work is quite impressive throughout the album — as are "We Were Rich" and "I Am Too." Dann Huff is responsible for some truly egregious assaults on country music, but his production work here is, by his standards, restrained. Actual country instruments are audible in the mixes — their cover of "Fast As You," which returns from their EP, is actually twangier than Dwight Yoakam's original — and "Head Over Heels" sounds like it could build on the success of "Buy My Own Drinks." Blue Roses confirms that Runaway June have the potential to make a significant impact on contemporary country. While they still want for a clear vision within the types of songs they choose and co-write, Blue Roses offers enough highlights that Runaway June should be able to build a loyal fanbase who are eager to hear where they go next. JK
---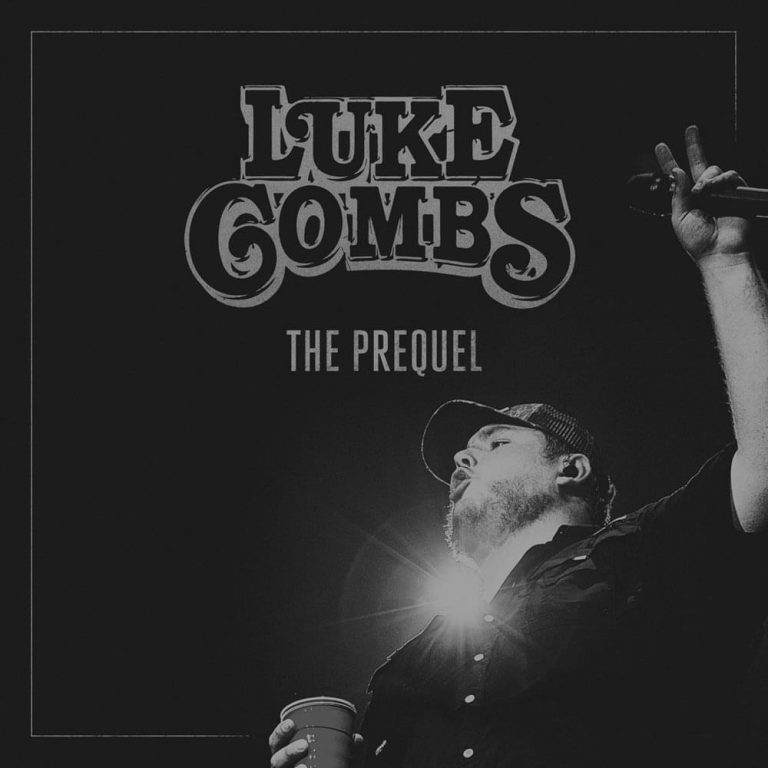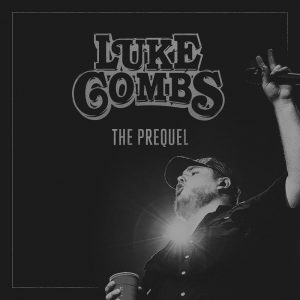 What Luke Combs ultimately represents is a recalibration of mainstream country music. Less traditionalist than traditional-ish, Combs presents a more mainstream-palatable iteration of Chris Stapleton. The genre still hasn't reconciled Stapleton's commercial success vis-a-vis the rest of the trash they've been playing on the radio, where he remains an inconsistent presence and aesthetic outlier. Combs, then, splits the difference between Stapleton's soulful Southern rock style and the contemporary influences of acts like Florida Georgia Line. So something like The Prequel EP, while not in any way great on its own merits, moves the needle for mass appeal closer to the likes of Stapleton, Miranda Lambert, and Eric Church, and away from the likes of Thomas Rhett, Kelsea Ballerini, and Chase Rice. With his scratchy, but not polarizing, vocal style, Combs brings a bit of heft to songs like "Lovin' on You" and "Refrigerator Door." That vocal heft serves the songs well, since they're solid, competently-written, and wouldn't be remarkable in the hands of a lesser singer. Combs doesn't offer any sort of vision — there's certainly no indication that these songs represent a prequel to anything in particular — but he's a likable presence on record, and he capitalizes on his Everyman-made-good persona. That makes Combs easy to root for, even while wishing that The Prequel offered something more substantive to justify Combs's record-shattering commercial momentum. "Beer Never Broke My Heart," the set's single, is fine, but setting the standard at fine means that The Prequel EP continues to allow Luke Combs to function better as a slight seismic shift within mainstream country than as a great artist on his own merits. JK
---
Kicking the Canon | Album Selection
---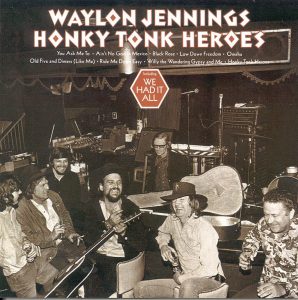 Waylon Jennings may not have invented outlaw country, but with Honky Tonk Heroes he gave the movement its clearest distillation of purpose; its manifesto, its aesthetic framework, even its narrative vocabulary. Naturally, for a movement so rooted in myth-making, there's an important backstory. Jennings, along with his pal Willie Nelson, was increasingly frustrated with the overly-conservative interventions of the Nashville overlords, inching toward a more rambunctious sound that wedded country storytelling with the defiant stance of rock and roll, the latter supplied by Jennings's ruthless touring band. He had the attitude, but what he needed was songs. He found them via one Billie Joe Shaver, then an all-but-unknown songwriter-for-hire whose "Willy the Wandering Gypsy and Me" somehow made it into Jennings's bandwidth. The singer was so impressed that he ultimately commissioned an entire album's worth of material from Shaver, who rose to the occasion, with nine originals that immediately established the tenor and tone of outlaw country. (The tenth song on the album, "We Had it All," was a ringer from Troy Seals and Donnie Fritts, and it fits in just fine with the Shaver material.) What astonishes about these songs is how they add up to such a robust, fully-embodied character; give credit to Jennings's deep, sonorous twang for inhabiting the songs so fully, bringing them to life with a rough-edged masculinity, but also an innate tenderness.
Shaver's songs document the outlaw lifestyle as a sequence of rabble-rousing adventures, a string of broken hearts, a bible of myths and legends that obscure the line between personal remembrance and tall tale. They are often deeply funny, but never at the expense of character-building; "The devil made me do it the first time / The second time I done it on my own," Jennings boasts on "Black Rose," a sharp one-liner that immediately positions his honky tonk hero as a bit of a sadsack, and a bit of an asshole. There's similar depth to "Willy the Wandering Gypsy and Me," a high-and-lonesome campfire song that both romanticizes the outlaw's roaming, rambling ways, but also counts the cost. It's no accident that the song is followed by "Low Down Freedom," where our rugged narrator has the autonomy to do anything he wants, and that's exactly the problem. The title song begins as a sepia-toned saloon song, but then the full band transforms it into a hellraiser's anthem, an uproarious celebration of long nights spent drinking, dancing, and blowing through a week's pay. On "Old Five and Dimers (Like Me)," Jennings examines those raucous nights in the cold grey light of morning, looking back on his life with wistfulness but taking his regrets in stride. Throughout, he plays on'ry, but pivots to large-hearted emotion pretty quickly, and the band is similarly nimble: "Black Rose" buzzes and crackles with rock 'n' roll energy, while "You Ask Me To" goes straight for emotive power balladry. The performances are almost uniformly sinewy and lean, only dipping into the lush countrypolitan sound on album-closing "We Had It All," a broken-hearted reminiscence that's ornamented with thick, glossy strings. It's the album's lone opulent gesture, and it's well-earned; over 27 minutes, Honky Tonk Heroes creates an emotional reservoir so deep, and so complex, it's still startling today. It's the stuff of legend. JH