In Review Online has launched some monthly features devoted to reviewing new album releases. One such feature is Foreign Correspondent, a bimonthly survey of new releases from the international music world. | The latest issue of FC includes takes on two different acts from Japan (BiSH's Carrots and Sticks and Kiki Vivi Lily's Vivid); a collaboration between the self-appointed "Latino gang" (Bad Bunny & J Balvin's Oasis); an Egyptian producer's new compilation (1127 's Tqaseem Mgamat El Haram 2016-2019); and an international band's third, genre-bending effort (Fumaça Preta's Pepas). The issue's Kicking the Canon selection is Serge Gainsbourg's 1971 magnum opus, Histoire de Melody Nelson.
---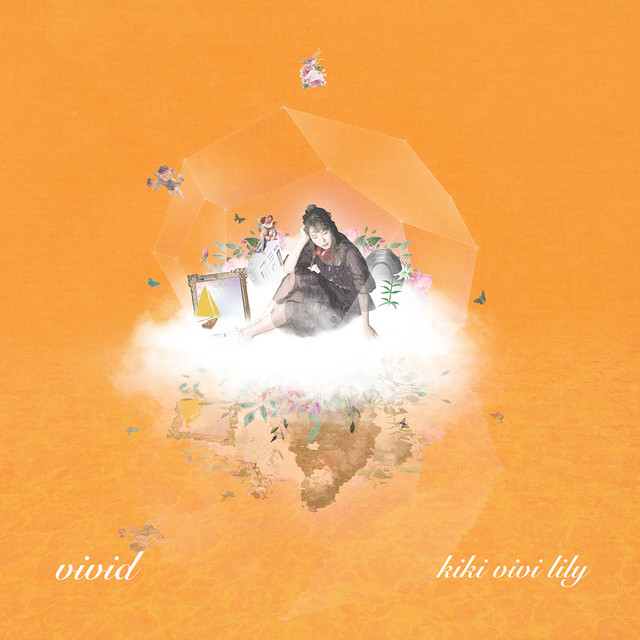 Love songs come second nature to Kiki Vivi Lily on her debut full-length, Vivid. Thinking about black coffee leads to the sweet dedication "Caffeine Holic," addressed to a specific crush who inspired a habit the narrator can't quite shake: "It's too late, I'm addicted to caffeine / I'm addicted to you." The singer-songwriter surrounds herself with sounds familiar to her, as hooks and song ideas naturally flow. Kiki mainly sticks to hip-hop as her reference point, utilizing rap cadences over understated beats built from soft-jazz loops and boom-bap drums. Her voice doesn't rise above a whisper, but she sings in a dynamic, almost freestyle delivery that establishes its own kind of bashful cool. "So Much" switches from a mellow sigh to a zigzagging flow in the chorus, abruptly speeding up — as if the artist's nerves suddenly took hold of her, right in the midst of expressing her feelings. Vivid succeeds when the cozy, intimate production accesses Kiki's most precious daydreams. One song from 2014, "80Denier," has been re-recorded for this set, and it remains one of the best songs that Kiki has written: a seemingly small detail, such as picking out a pair of leggings, becomes a doorway to this artist's true desires. "You can touch if you want / Don't be so shy / I'm looking forward to it, just a little bit," Kiki sings on the chorus, hoping her fancy outfit sends a message to her crush. Vivid shows Kiki Vivi Lily's unique eye for detail when it comes to writing love songs — it does nothing less than capture the world as it feels under the influence of love. Ryo Miyauchi
---
For their last few releases, Japanese idol rock group BiSH has been focused on fashioning a larger sound and building a cult of personality around themselves, these concerns being the new focus of their notorious label, WACK. This has led to many of the band's most emotionally prescient songs, such as "Orchestra" — and it's a tendency that's most certainly adhered to on Carrots and Sticks. Album opener "Distance," whose contemplative verses create contrast with the explosive chorus, is the best example of this here, while the more subtle "No Sweet" lacks a similar dynamic. Another, less positive trend on the group's most recent releases is evidenced in tracks like "Tsui Ni Shi" and "Finally" — which are aggressively fun, but often add up to little more than empty posturing. Despite this, Carrots and Sticks still stands out among BiSH's more recent output: It's the first time since their debut that we've seen the group really return to the simple, yet supremely catchy punk-influenced songs that made them, sonically, the most exciting idol group on the scene. Standout tracks include the near-embarrassingly upbeat "I Am Me.," the more emo-leaning "Yasashi Pain," and, perhaps the best track on the album, "Can You??," which digs out BiSH's old signature distortion blast. On these songs, the production side and the members' vocals really mesh. That's also what made BiSH's second album, 2016's Fake Metal Jacket, their most consistent release to date. That the band has finally come to understand this strength is encouraging. It inspires more confidence in BiSH's future than any of the other moves recently made by their fickle and often dispiriting label. Taylor Murnane

---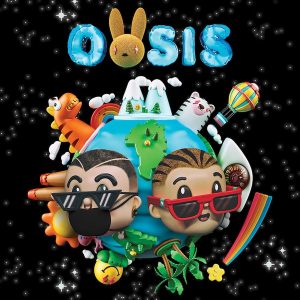 Puerto Rican singer-songwriter/trap star Bad Bunny characterized his recent collaborative effort with Columbian reggaeton idol J Balvin — rather dramatically — as "a transcendental and refreshing album; it is a rescue, a relief." While Oasis isn't the profoundly life-changing event that this lofty description might imply, it's at least a good enough excuse for two of the biggest recording artists from Latin America to craft a vibrant selection of summertime hits that are practically destined to do well internationally. For both vocalists, the stakes couldn't be lower: Bunny and Balvin have already established names for themselves in the States, both featuring on Cardi B's megahit "I Like It," and they've continued to expand their brand recognition abroad. (Bunny got a co-sign from Drake; Balvin received the less prestigious DJ Khaled endorsement.) Opener "Mojaita" sets the decidedly breezy tone, with Balvin's vocals sauntering along with the track's easygoing dembo rhythm, right before Bunny's more expressive cry pierces through, bringing some intensely cringy one-liners ("That booty is a paradise like Bora Bora"). "Yo Le Llego" follows suit, this time with our South American lothario playing second-fiddle to Bunny's rounded vocal harmonies and the theatrical whimpering that makes up the song's backend. Quality-wise, things take a noticeable dip around "Un Peso" — a surprisingly dull turn from the duo, and one that attempts to fuse indie rock instrumentation (an acoustic ukulele section…) with trap production (heavy bass and sharp high-hats). The track flounders until Argentinian rocker Marciano Cantero's whiny, Julian Casablancas-esque vocals bring a high-pitched pathos to the proceedings. The only other featured guest here — Nigerian afrobeat influencer Mr. Eazi — is, unfortunately, less expertly utilized on closer "Como un Bebé," largely serving as background while our two globetrotting scoundrels celebrate with a victory lap of self-congratulations. In many ways, Oasis as a whole can be seen as an extension of this conceited posturing — but that really isn't that much of a problem when the end results are this lighthearted. Paul Attard
---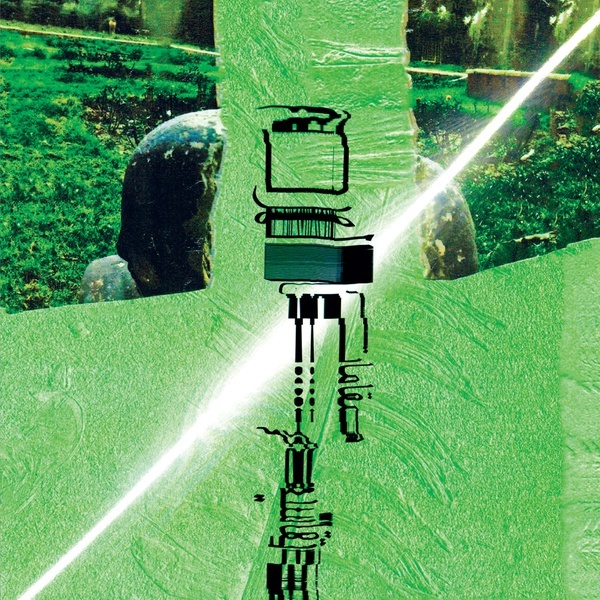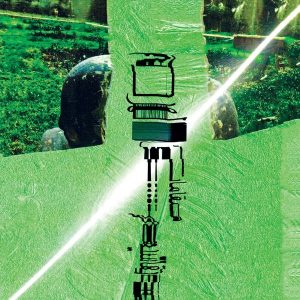 Egyptian producer Amr El-Alamy has been involved with his country's dance music scene for years, but his debut album under the 1127 moniker is the first time many will get a chance to hear his own original work at length. Those who listened to his Boiler Room set with $$$TAG$$$, his DJ mix for Mitamine Lab, or his one-off tracks on SoundCloud will know that he has an interest in sound design-focused experimental music. But with Tqaseem Mgamat El Haram 2016-2019, he compiles his most ambitious works yet, offering a relentless barrage of gnarly electronics influenced by deconstructed club, IDM, glitch, and noise. The greatest testament to this set's cohesiveness is how hard it is to distinguish when exactly one track ends and the other begins. Opener "White Lie," with its blown-out bass and queasy fog of ambience, is erratic enough that its transition to the dense "Fragmented. Thought Train" ends up feeling seamless. What ultimately makes this release's whirlwind of music so potent, though, is that it rarely provides for moments of catharsis — Tqaseem is all tension and anxiety. On a track like "Renaissance," manipulated vocals initially seem like they'll allow for melodic release. But they're chopped up and left to remain as pure textural elements, imbuing the song with a ghastly atmosphere. Vocalist She7ta Wel3a's voice, on the other hand, is relatively unaffected on "Zezinia 2"; while the timbre and rhythm of his intonations are evocative on their own, the way 1127 surrounds them with a disquieting array of sounds makes for something arguably even more ominous. There's a large amount of variety on Tqaseem, but it's all held together by a dark, brooding tone. Whether 1127 crafts searing industrial soundscapes on "Circumcision," fractured ambience on "Keep Filling in the Gaps," or kaleidoscopic noise on "Deviation," he's able to make sure the entire album feels like a long, strenuous journey. That listeners will come out of it exhausted is indicative of its success. Joshua Minsoo Kim
---
Since their self-titled debut in 2014, Fumaça Preta has had a penchant for brashly blending and utilizing the most eclectic elements of sleazy '60s psychedelia, Brazilain batacuda and tropicalia samba, depraved cumbia, and state-side post-punk. Pepas — the UK-based outfit's first release sine 2016's Impuros Fanáticos — maintains the group's already tumultuous sound and chaotic arrangements, while also continuing to develop their forward-thinking genre fusion. "Piña Colada" recurrently discovers new approaches that invigorate the track's trippy, organ-driven progression, for over seven minutes: from a dramatic flute section to lead vocalist Joel Stones exaggerated vocal delivery. The Agent Orange-influenced "Pepas De Colores" uses layered synthesizers to enhance the track's punchy, punk-indebted edge. The doom-metal drone that opens "Aquí Abajo" eventually erupts into a frenzy of reverberated guitar riffs and galloping percussion. And on album closer "Baygon," Fumaça Preta fashions a cartoonishly energetic, hallucinatory freak-out that culminates in a whirlwind of pronounced bass, chanted vocals, and…a seemingly endless amount of croaking frogs. If this seems a tad excessive, that's no cause for alarm: Fumaça Preta fuses disparate musical traditions with such a bum-rush attitude that their differing sonic ideas play off of each other, thrillingly. The aforementioned post-rock odyssey "Piña Colada" is followed immediately by the eerily atmospheric "El Mismo Abismo," before launching into more charged aggression with "Arepa De Chicharrón" soon after. Three wildly different tonal changes in the space of about 12 minutes — yet none of these feel inappropriate. Pepas can admittedly be overwhelming on a first listen, essentially serving as a litmus test for how much blunt-force lunacy one can stomach. But it's a project that openly encourages listeners to abandon their inhibitions and just join in with the foolishness. PA
---
Kicking the Canon | Album Selection
---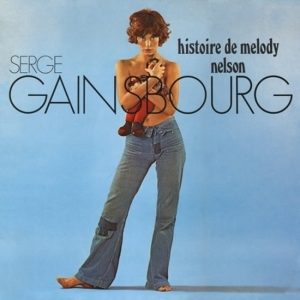 One of the horniest albums ever recorded, Serge Gainsbourg's Histoire de Melody Nelson is a 28-minute exhalation of libidinous longing. The album tells a Lolita-like tale, partially autobiographical, of the middle-aged musician's fantasies about, and consequent seduction of, a 15-year-old girl named Melody Nelson, whose bike the man hits with his Rolls Royce. With Herbie Flowers's lubricious basslines keeping rhythm like an adroit lover and the sprawling yet sparse lead guitar arriving in fits and those string sections swelling orgasmically and the whispery spoken word narration telling sleazy stories, the album has the odd ability to arouse and discomfort in about equal measure. Gainsbourg had, by the age of 40, conquered chanson, jazz, and pop music; Melody Nelson, which could be considered his first rock record, is, like all of the French singer's early '70s work, beholden to no genre or formula — and to no social mores. Gainsbourg's 1969 song "Je T'aime… Moi Non Plus" was suffused with the orgasm moans of his lover Jane Birkin (who graces the cover of Melody Nelson, bare-chested and holding a child before a baby blue background), but somehow it's the middle-aged man's intoning here on Melody Nelson that feels dirtier, more mournful. He always sounds like he's about to cum but can't quite get there: "A little animal / That Melody Nelson / An adorable tomboy / And such a delightful child / Who I only knew for a moment."
But one need not speak French to appreciate Gainsbourg's wry wordplay and eloquence. (You can always count on a horny man for a fancy prose style.). Just the sound of the vowels and consonants pouring from between his cigarette-stained teeth have an unabating salacious feeling. "L'hôtel Particulier" describes the sordid hotel room where the man and child's carnal activities take place: "If it's available, say that you want room forty-four / They call it here the Cleopatra room / Where ebony bodies holding torches / Cover the rococo style bed columns." But it's the funky bass, Gainsbourg's voice, sounding on the cusp of great release, and the lush strings that tell the story. As Humbert Humbert said, "Words without experience are meaningless." Greg Cwick.