It's been a long 10 days at the 2014 LFF, but I'm back with news of films from the United States, the United Kingdom, Russia, and Canada, three of which have legitimate shots at Oscar nominations.
---
While Jack O'Connell looks set to break into international stardom when Angelina Jolie's Unbroken is released at Christmas, his ascent has been in the works for a while. Having exercised devilish charm in the TV series Skins, primitive aggression in 2008's Eden Lake, and most recently macho bravado in Starred Up, O'Connell has already demonstrated his ability to take on weighty roles and adapt them to his bad-boy persona. In Yann Demange's '71, set at a particularly volatile time for Irish politics, he plays British soldier Gary, who finds himself trapped in a Belfast estate and set upon by die-hard Nationalists. Impressively, the film is able to strike a balance between showcasing the different political viewpoints, both from a Nationalist vs. Unionist perspective, and within the Nationalists themselves, where ambivalence is treated as betrayal. Using the Troubles as a backdrop for a compact survivalist tale, Demange has crafted a terrifyingly absorbing thriller, almost all of which is set at night. He captures the suffocating tension of Gary's predicament in a way that makes Belfast feel like a toxic alien environment, the mob mentality around every corner giving the film the paranoid feel of a first-person shooter video game. A bomb-explosion sequence, which recalls the jolting impact of a similar scene in Alfred Hitchcock's Sabotage, is so incredibly effective that it overshadows the rest of the film; O'Connell is especially affecting in this scene, perfectly encapsulating the aftermath of trauma.
---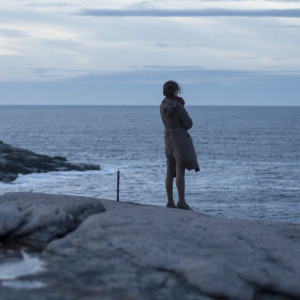 The story of a family blown apart by financial pressures, alcoholism, and infidelity, Leviathan — which won Andrei Zvyagintsev the Best Director prize at this year's Cannes Film Festival — appears, as is often the case with the Russian director's films, as if it's going to be about one subject before diving headlong into another. Beginning as a comment on the tyranny of Russian authority, it then retreats into detailing a devastatingly rendered family tragedy, before returning to broader concerns about the limitless boundaries of corruption. That Leviathan works so well as both a small-scale personal story of unravelling and an ambitious critique of the country's justice system is an astonishing feat, and Zvyagintsev is able to articulate how the impact of greed can filter down into the lives of everyday families at the mercy, indirectly or otherwise, of political motives. The ensemble is uniformly excellent: The performers, from Aleksey Serebryakov as an alcoholic father, to Elena Lyadova as his downtrodden wife and Sergey Pokhodaev as his unsettled son, all co-exist on screen as if they've lived together for years, which is especially impressive since the characters' lives together are far from harmonious. Only its last 20 minutes let down an otherwise deeply impressive work, with Zvyagintsev throwing in a frustrating surfeit of false endings in what seems like a desperate attempt to zero in on what kind of point he actually wants to make in his closing scene.
---
At the age of just 25, French-Canadian director Xavier Dolan has already directed five feature films, with four of them having played here at the LFF. His new one Mommy chronicles the testy relationship between Diane (Anne Dorval) and her volatile son Steve (Antoine-Olivier Pilon). Having been expelled from boarding school for his behavior, Diane takes it upon herself to homeschool Steve, enlisting help from her teacher neighbor, Kyla (Suzanne Clément). The film follows Dolan's relatively concise Tom at the Farm, and appears to be quelling the impulsivity that dragged Laurence Anyways to an unnecessary 160-minute length. While well over two hours, Mommy doesn't feel nearly as overextended, in part due to the magnetism of the performances, but also because Dolan has chosen to prioritize story over style this time around. The music video-esque montages present in Laurence Anyways are back, however, as Dolan manages to fit the entirety of Dido's "White Flag" and Oasis's "Wonderwall" as accompaniment for shopping trips and skateboarding excursions. And though it's generous of Dolan to pay tribute to fellow French-Canadian artist Céline Dion by having Steve dance to "On ne change pas" in one scene, there doesn't seem to be an especially compelling reason for its inclusion in this film.
Aside from the pop music on its soundtrack, the most notable style choice in Mommy is Dolan's bold decision to present his film in a 1:1 aspect ratio. Designed to emphasize the claustrophobia of a new familial situation, and the difficulty of these two off-the-wall characters being forced into the same living space, this risk works wonderfully, recalling the early work of Jean-Pierre and Luc Dardenne in making domestic struggle seem as contained and inescapable as possible. It's likely that Mommy comes from an autobiographical place for Dolan, but that doesn't make some of the plot mechanics feel any less forced, most egregiously when, late in the film, two of the characters' needlessly drastic actions force the film into an unnecessarily overwrought climax. Still, the characters are often so richly drawn, and the performances so convincing, that its clumsy plotting matters less than it might have in lesser hands. Dorval — who embodied another maternal figure in Dolan's debut feature, I Killed My Mother — is especially sensational, eminently easy to root for as a flawed, erratic, crucially well-meaning woman with little real idea of how to put responsibility into action. Dolan's ability to write a character as audacious as Diane proves that, for all of his reckless self-indulgence, he may yet have a long and distinguished career ahead of him.
---
If therapy comes in many different forms, Jean-Marc Vallée's Wild demonstrates that some of those are fairly unorthodox. Does one really need to hike over a thousand miles to find oneself? The aptly named Cheryl Strayed did, as she detailed in her memoir, Wild: From Lost to Found on the Pacific Crest Trail. Excising the subtitle, Vallée's film follows Strayed (Reese Witherspoon), a recovering heroin addict, on her hike through Western America and Canada. "It must be hard for you to see that I'm so much more intellectual than you were at your age," a college-age Strayed says to her mother Bobbi (excellently played by Laura Dern). It's an awfully condescending and immature comment to make, but one that characterizes Strayed's constant evaluation of herself. Wild is not about the why, but rather the how, since Strayed won't even pretend that she's halfway prepared for the trek. Cheryl's honesty throughout is disarming: She refuses to blame anyone but herself, willingly accepting that she was out of control and aware of the pain she was causing, but selfishly unable to drag herself up from drug-induced indignity. Wild is also greatly enhanced by Vallée's unfussy direction and shrewd editing, breezing between time periods of Strayed as a girl, in college; in mid-marriage crisis; and in post-addiction solitude with a wondrous ease. As Strayed, Witherspoon tempers her usual peppy charm, exercising humility and naturalism, a feat that has roundly and rightly been declared her best dramatic work to date. Though the film occasionally veers into preachy territory, for the most part Wild successfully avoids the sort of shallow self-help homilies that plagued Julia Roberts' similarly themed pilgrimage in Eat Pray Love.