Our fourth dispatch from this year's New York Film Festival (here's one, two, and three) includes the Chinese-American filmmaker Chloé Zhao's docudrama The Rider, about South Dakotan rodeo culture; Kiyoshi Kurosawa's Invasion of the Body Snatchers/Starman hybrid Before We Vanish; and Ben Russell's Good Luck, a relatively normal (for him), 2.5 documentary about Surinamese gold panners.
---
In transmuting the true-life story of rodeo star Brady Jandreau into the sort-of-fictionalized The Rider, director Chloé Zhao uses low-key character and narrative detail to massage a tidy, affecting docudrama from the material. The story of Jandreau (or as his character here is named, Brady Blackbird) is one that instinctually feels more suited to documentary. Once an up-and-comer on the rodeo circuit, not only did Jandreau/Blackbird suffer a devastating head injury that threatened to end his career, but tragedy also strikes his paraplegic friend, bull-rider rider Lane Scott (who plays himself). This kind of real-life drama often tends to suffer in translation to cinematic narrative, the instinct to sensationalize or mine for inspirational platitudes a hurdle that trips up  too many filmmakers. Zhao, however, immerses her film in a certain come-what-may cowboy spirit, wisely allowing her subjects' misfortunes to be viewed as the familiar collateral of a larger way of life rather than outlier tragedies.
This naturalistic approach enriches The Rider; Brady's relationships throughout the film — with his father and his younger sister, who lives with Autism Spectrum Disorder — all feel refreshingly authentic, likely thanks to the fact that they are authentic: Brady's real family perform as their respective counterparts. And Zhao shows remarkable restraint in working within this milieu, never allowing her purpose to feel calculated: no single person here is the film's entire focus, but rather, it's this specific way of life and its clouding effect that becomes the main character. Case in point: Brady's close friends, of Native American heritage, are handled according to some present, assimilative reality, and any fear that the filmmakers might be tempted toward reductive messaging about the irony of these men embracing cowboy culture is mercifully unfounded. So while a deeper exploration of how the cowboy ideology might inform these characters' notions of identity could be indeed be particularly fascinating, Zhao smartly trusts her instincts enough to here keep her attention fixed on the foundational issues of masculinity and self-worth that so define the culture she captures. Luke Gorham
---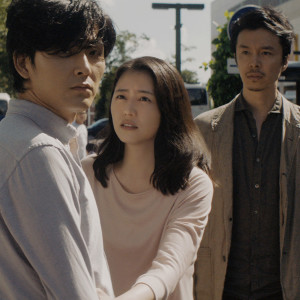 In the 1990s and 2000s, Kiyoshi Kurosawa emerged as one of world cinema's most accomplished and interesting filmmakers: Cure, Pulse, Bright Future, and Doppelganger (among others) are potent, arthouse-friendly genre films — or, alternately, genre-friendly arthouse films — that far transcend their J-horror marketing to explore, in indelibly haunting ways, themes of technology-induced human alienation and familial and societal dysfunction and disintegration. In more recent years, Kurosawa has continued to mine his thematic concerns, but to considerably diminished effect. Save for his 2012 television mini-series Penance and his most recent feature, 2016's Daguerrotype — which successfully transplanted the director's style to a French-language setting — Kurosawa's output this decade has mostly consisted of meandering reiterations of subjects previously explored with far greater skill and precision in his earlier films. Alas, his latest, Before We Vanish, can be squarely placed in just such a category.
The film begins promisingly enough, with a gruesome family murder and a schoolgirl perpetrator licking the blood off her fingers, which unexpectedly shifts the film from an ominous tone to a more comic one. This opening sets us up for Kurosawa's almost perverse refusal to remain in one register, as the film veers wildly between romantic comedy/drama; sci-fi B-movie; and apocalyptic thriller. The main thrust of the narrative concerns an alien invasion: three alien scouts are sent ahead of the other invaders, taking over humans' bodies for their reconnaissance mission. These aliens learn human language and concepts, like "work" and "love," by essentially stealing them from their unsuspecting victims, who are in turn robbed of the capacity to understand these ideas anymore. The film's intriguing approach to this is to frame the 'body-snatching' not as a horrifying act but rather one of becoming freed from societally imposed concepts and modes of accepted behavior. Unfortunately, Kurosawa's slack sense of pacing results in an overlong runtime well north of two hours—and his lack of control over a schizophrenically erratic tone sinks his film. Christopher Bourne
---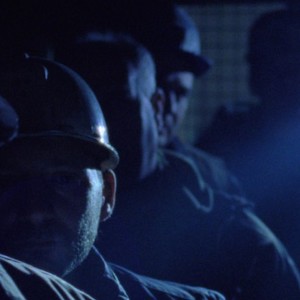 Ben Russell, previously known for travelogues and semi-ethnographic hallucinatory trips, plays his latest feature straight: Good Luck is a good deal longer than most of his previous films, but only because his smoke and mirrors are replaced with steady extended shots of people at work and at play. Russell, then, joins other contemporary surveyors of the working day (Wang Bing, Kevin Jerome Everson, Harun Farocki). However, the subject here — the roots of capital — is nothing new for a filmmaker who has, in the past, documented anti-austerity protests and made almost a dozen films about French-Surinamese relations. Good Luck sticks to a structural format that is introduced, in the first shot, by an icon overlaying a lush Serbian landscape. The icon, a bifurcated circle, is reminiscent of a viewfinder (as if the audience has been brought location scouting with Russell), but its two halves also represent the film's split time with Serbian miners and Surinamese gold panners. Both groups sing songs to pass the time, they both discuss their fears and hopes and family, and they both work tirelessly to extract the precious metals that have long formed the standard of modern capital. Where an extended shot may work to build a spatial and temporal awareness in other films, though, Good Luck uses this as reinforcement for a joke: shoddy machines crank tirelessly alongside sweaty men and nothing is found—then, they try again. The title comes from the "good luck" or "no luck" dichotomy of the Surinamese workers, as there's no particular skill involved in their occupation; finding gold in Suriname is a lot like finding capital in the developed West — either you got lucky or someone found it for you. There's even a Surinamese song taunting Westerners to come pan for gold themselves, confident that "luck" reigns supreme and that any colonialists would have no better chance. Whether Russell is shooting his 16mm camera in the caves of Serbia (lit only by flashlights) or in the mud and bright sunsets of Suriname, the harsh continuing relationship of capital to labor is clear as water, bright as gold. Zach Lewis