Trying to cover every rap album, mixtape, EP, collaborative project, and "selective playlist" released over the past year seems like a fool's errand; in 2018 alone, between our monthly feature roundup of new rap releases, What Would Meek Do?; year-end listicles; and mid-year catch-up, we barely even scratched the surface. So, to play catch-up once more, your usual SoundCloud junkies Paul Attard and Joe Biglin are here joined by the rest of InRO's staff to cover releases that Meek was never able to pass judgment on — because as rap continues to be the most dominant force in music, we can at least attempt to review everything, right? Some highlights in this Special Edition of What Would Meek Do? include debuts from promising new talent (Juice WRLD's Goodbye and Good Riddance, Famous Dex's Dex Meets Dexter and Blueface's Famous Cryp); some more eclectic projects (Saba's Care for Me and Noname's Room 25); a series of wild mixtapes (Ski Mask the Slump God's Beware the Book of Eli and Chief Keef's Back From the Dead 3); and political turns from mainstays of the rap game (Meek Mill's Championships and J. Cole's KOD). And so as we've said before, and may say again: Ah, rap releases. 
---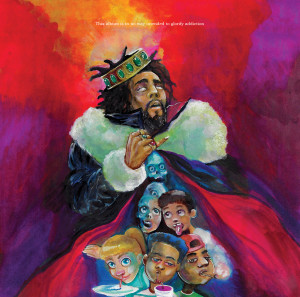 J. Cole is, if anything, consistent: He's dropped an album every two years for his past three projects; he's constantly tried his damnedest to prove his worth as this generation's Tupac (one could easily replace that with Nas — but he's already let him down, so…); and he's persistently tried to prove his detractors wrong, failing miserably in the process. He addresses one of his most meme-d critiques on KOD's second track, posing a rhetorical question non-believers would ask ("How come you won't get a few features?"), only for them to be smote by the gospel of a Kendrick-wannabe: "How 'bout you just get the fuck off my dick?" It's about all one can really expect from one Jermaine Cole, who's a consistently mediocre rapper who couldn't string a compelling story together even if his life depended on it. Take "Brackets," which finds Cole railing against the government collecting his taxes, then about how broken school curriculums are, and then inserting a story about a low-income family's son being shot, where the ultimate kicker finally reveals itself at the end: The day of the funeral is on tax day. This bombshell is supposed to tie all of the different threads of the song together, yet it actually does the opposite, exposing Cole as someone with no real understanding of these societal problems, who thinks linking these issues by association is in anyway constructive or clever. Even the supposed 'bangers' here, like "ATM" and "Motiv8," reek of disingenuous lecturing about how evil drugs, fame, and newly acquired wealth are; we are the brainless public expected to learn a lesson or two from a dude who once rapped "And I don't mean no disrespect whenever I say faggot / Okay, faggot? / Don't be so sensitive, if you want to get fucked in the ass / That's between you and whoever else's dick it is" with no shame. The worst moment on KOD is saved for last with "1985 (Intro to 'The Fall Off')" — which will supposedly serve as the intro for his next album, a ridiculous faux-inventive move that Cole's fans will no doubt eat up; and a track on which Jermaine decides to teach "the new generation" of rappers some life lessons. The biggest one he offers is to be like Cole, and to have rhyming skills that are "tip top," a statement so filled with lies that one can't help but wonder: Who's really destroying the culture with their "mindless" music? Paul Attard
---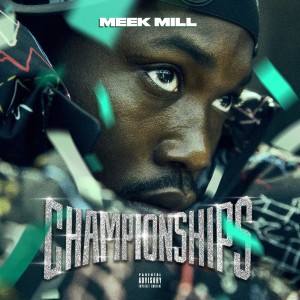 Serving as Meek Mill's triumphant return from a long period of legal battles and L-taking, Championships is the rapper's first album since his controversial 2017 incarceration — which stemmed from a technical probation violation for popping an illegal wheelie that cost him six months of his life — and is a work dense with rich political commentary, while still indulging the rapper's more radio-friendly sensibilities. Meek's M.O. has never been to flaunt game-changing production; he usually relies on tired samples and redundant trap drums, but that's hardly the point. You're here to listen to Meek rap his ass off, with his usual fiery bluster. And flex he does those lyrical chops of his on many of the album's featureless tracks ("Trauma," "Championships," and "Oodles n' Noodles Babies"), while also offering passionate, pained verses on subjects that range from inequality ("Yeah, they called it the projects, they put us in projects / What they gon' do with us? Can't call the cops yet") to criminal justice reform ("How many times you send me to jail to know that I won't fail / Invisible shackles on the king, 'cause shit, I'm on bail"). But Championships isn't just straight struggle-bars and dour memories; Meek allows some level of jubilant fun to be had here, with upbeat cuts like the club-worthy gems "On Me" (a collab with his former fiance's rival, Cardi B) and "Tic Tac Toe," which features an MC that gained fame while Meek was locked up, Kodak Black. The most impressive guest spot on Champions, though, comes from promising 20 year-old Harlem rapper Melil, on the bouncy "Wit the Shits (W.T.S.)." Melil brings punchy brags about her drip ("icy, icy, icy,") and asks "Who's the boss?" in Spanish. The Melil track also provides an example of the conflicted feelings on this project; the darkly confessional moments butt heads with wannabe radio hits — and Meek's verses on these lighter tracks tend to devolve into overused quips about strippers, pricey fashion, and luxury cars. The variety of this set allows for even a few distressed love songs, like "Almost Slipped," delivered with Thugger-esque moans, and detailing romantic woes ("You fucking with a ball player and now you acting bougie / Seen you out in traffic you act like you never knew me") that play about as well as could be expected. All this is to say that the 18-track Champion is at times difficult to fully digest — especially as the later tracks jarringly attempt to recapture the charisma Meek brought early on — but that can be an asset. This is an album that ultimately, proudly celebrates its embattled MC as both a political figurehead of hip-hop, and as the "Rollie on my Wrist" bar-spitter that he's built his career on being. Gina Sancricca
---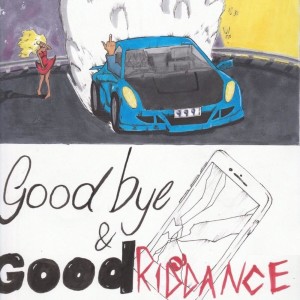 Most everything one hears on Juice WRLD's debut, Goodbye & Good Riddance, can be gleaned from its title: a phrase laden with bitterness and condescension, but also one that's horribly hackneyed. Which is to say that Juice WRLD's music greatly suffers from unimaginative lyrics and underdeveloped songwriting. But much as one can decry Goodbye & Good Riddance as haphazardly thrown together, or as the result of Interscope wanting to quickly capitalize on the success of breakout single "All Girls Are the Same" — the album also winningly reflects the growing trend and apparent desire for today's youth to have music that provides a kind of relentlessly catharsis. Unsurprisingly, the lyrical clichés here are passable when Juice WRLD transcends their corniness with impassioned vocals. Because on the music end of things, while most songs have a decent-enough hook to maintain initial interest, few develop much from there. At its best, Goodbye & Good Riddance delivers emotive production and unassailable toplines that provide ephemeral comfort through the outlet of teenage angst; through the thrill of a grasping-at-straws commitment to reckless living and spurts of anger, because: She broke my heart and everything sucks, man. These moments (namely, "Lucid Dream," "Lean Wit Me," and "End of the Road") are few and far between, but they do hint at Juice's emerging potential, suggesting he may craft a much more developed project in the future. Joshua Minsoo Kim
---
Atlanta's Lil Baby and College Park's Gunna are both cut from the same cloth — or, more appropriately, from the drip of the same man: Young Thug. Both artists have clearly been influenced by the upper-register eccentricity of Thugga (Gunna is even signed to his Young Stoner Life Records label), in the sense that they're both far more concerned with how their voices sound spitting their lyrics, and that the sound is (usually) slurred. This duo's partnership started in 2017; Gunna serving as a mentor to the fresh-faced Baby, while also appearing on a handful of tracks featured on Baby's Perfect Timing mixtape. Now, after a string of one-off collabs (including their joint appearance on the excellent Young Stoner Life compilation, Slime Language), they's joined forces for a whole project: the appropriately titled Drip Harder. As far as recent collaborative rap projects go, this one certainly makes more use of the pairing's chemistry than, say, the Carter's vanity project Everything Is Love — it takes only one listen to mega-hit "Drip Too Hard" to figure out the ying-yang relationship on display, with Gunna's low-register garble being the perfect foil to Baby's more melodically erratic timbre. Still, the project lacks the diverse production of, say, Kids See Ghosts, relying heavily on sleepy, unmemorable beats from Turbo and Weezy. The closest point of comparison, in terms of rap collab albums, would easily be Gucci Mane and Waka Flocka Flame's 2011 Ferrari Boyz, on which two young (at the time) rappers, with similar sonics, flaunted their success and established a brotherhood. Here's hoping Baby and Gunna can stay together longer than that duo did. PA
---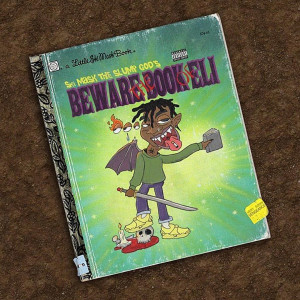 The chaos that defined the American political discourse post-Donald Trump's election produced any number of terribly dead-end narratives, but none were quite as misguided and tedious as the insistence that our country would suddenly find itself in the midst of a long awaited, punk-rock resurgence. This prediction was many things: callous, shallow, bound to disappoint — just to name a few. But on top of of all that, this position also exhibits a pretty fundamental misunderstanding of the current state of the genre. Punk is alive and well, actually, the spirit of the genre confidently embodied in the face-tatted new guard of rap. And while many of these young artists maintain a more explicit lineage with emo and pop-punk acts, few manage to update the genre as successfully as Ski Mask the Slump God. Long entangled in the cult of personality of friend and Members Only cohort XXXtentacion, Ski Mask stood out as a dynamic talent with a distinctive, gonzo personality that had yet to be properly deployed for the full duration of a mixtape. Thankfully, Ski's first release of 2018, Beware the Book of Eli, finally rectified this: The 'tape affords Ski Mask 21 minutes, and 10 tracks, through which he codifies his persona — one of a horny, enraged, snarky millennial birthed by the internet; a perpetual adolescent thriving off a brand of irony one degree removed from nihilism. Each song on Eli carries with it this distinctive voice — the results being a procession of bangers for a generation of Adderall addicts raised by eBaum's World and PornHub. Centerpiece "Coolest Monkey in the Jungle" sums up Ski's approach perfectly: Over the course of two-and-a-half minutes, the rapper manages to reclaim a racist H&M ad-campaign, pay homage to both the WWE's Rey Mysterio and third-tier Fairly OddParents villain Juandissimo, fuck on a hypothetical nemesis' hirsute auntie, and implore white supremacists to suck his toe —  all of this set to gothic fiddles and a rhyme scheme built around the Family Guy catchphrase "Giggity Giggity". This is the detritus of pop culture's last decade congealing, a deranged ode to instant gratification and a devalued media landscape. What Ski Mask offers us here is far more interesting than the Ian MacKaye cosplay yearned for by the narrow liberal imagination. He's of a lineage that includes Devo and Talking Heads: punk artists who performed the regressions and grotesqueries of their society while still having some fun with it. M.G. Mailloux
---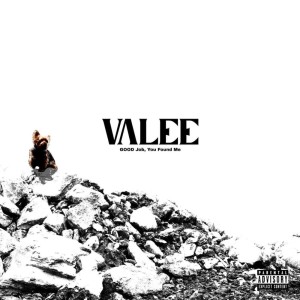 "Miami," the first proper song on what-we're-I-guess-calling-an-EP, GOOD Job, You Found Me, features Valee finally employing his soft-spoken, rise-and-fall flow popularized by hit single "Womp Womp." Unfortunately, the memory of "Womp Womp" is all one can really gain from such a personality-void of a track — a song that also features Pusha T struggling harder to fit in with kids-these-days than Ricky Rosé on Lil Pump's 2017 mixtape closer, "Pinky Ring." While fellow GOOD Music freshmen 070 Shake and Sheck Wes spent 2018 dropping top tier work, Valee takes the opposite track, projecting a starkly 'dontgiveafuck' approach. The beat of opener "Juice and Gin"— already tired before you hear a note, just from the meme of a title — sounds like it's off a low-quality YouTube video, and Valee doesn't build much of any energy on the second track, "I Got Whatever," on which the title phrase is repeated over and over. By track four (of six), "Vlone," one might almost come to respect how little Valee cares to show up on his own project. But consider that this is a rapper who's been outclassed by a 13-year old (Matt Ox) and completely defined by an R&B singer's (Jeremih) take on his flow, which Valee spent the latter months of the summer accusing others of biting. That just seem to be the mentality of someone with little to offer — and while Smokepurpp and the aforementioned Pump's theft on the single "Nephew" was particularly egregious, it's hard to side with Valee after hearing him yell at you about how much money he has stuffed in his pants on "Skinnys." If anything, the self-produced finale "Shell" gives a faint glimmer of hope, with the silly, more expanded hook ("Dirty ass ginger ale / comin' thru the mail") showing an awareness sorely missing from the rest of the project. Joe Biglin
---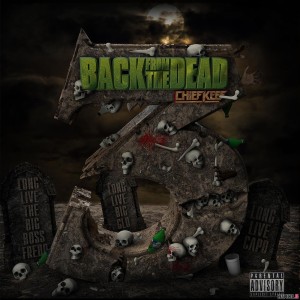 Actually, fuck it: Chief Keef does need that stuntin' break after all. Almost immediately after releasing one of his most consistent projects in five years (The Cozart, in all its insane, EDM-heavy glory), here goes Sosa destroying any and all good will we might have built up for him — with Back From The Dead 3. This is the flat-out worst project the drill king has ever dropped. Sounding like it was recorded in a closet and mixed on an iPhone, there's not a single redeeming moment across the hour-long mixtape, which features some of Keef's laziest lyrics  — bars like "all white diamonds, mayonnaise / got two letters, A and K" are the closest he gets to genuine wordplay here — and production that usually just consists of a looped, 30-second, ringtone-worthy instrumental (the little player-piano snippet on "Pharrell" grows tiresome barely 20 seconds in; the song is five grueling minutes long). Even when Keef attempts to weird things up a bit — like with a Soulja Boy collab that goes on for seven minutes ("Gated") — it never amounts to much of anything other than dead air (the majority of "Gated," for instance, is spent on both rappers ad-libbing and seeing how many times and ways they can say "yeah"). It's difficult to imagine any amount of effort going into a song here, considering how utterly incoherent Keef sounds most of the time. Gone is the commanding timbre his voice once carried, turning King Glo's usually stony delivery into the generic welp that a million other SoundCloud clones have claimed. In a year of artistic highs for Keef, this is not only an obvious the nadir — it's the lowest that drill's most important voice has ever sunk. PA
---
Listening to Real Hasta la Muerte has this critic at war with himself — my body appreciates the perfect blend of trap, hip-hop, reggaeton, and R&B that Anuel AA and his producers have so effortlessly crafted here, but my brain listens to these lyrics and is disgusted by many of the things the Puerto Rican trapper has to say. Keep in mind, this album doesn't even include Anuel's universally panned diss track aimed at fellow Puerto Rican rapper Cosculluela. Instead, it has a lot of mean-spirited lines aimed at women — to the extent that misogyny seems to be the main selling point of a lot of these songs. It's difficult to defend a line like "No confío en puta', pero qué rico e' el cuero / Las tetas son de cien" (which roughly translates to "I don't trust a bitch, but how delicious a slut tastes / Her tits are one hundred"), which is especially disappointing since the track with those lyrics, "Na' Nuevo," has one of the better vibes, musically, of any of the songs here. These problematic views on women only get comically weirder as the album goes on, with Anuel going as far as to compare his ex cheating on him with the war on ISIS on "Espina"—  a comparison so nonsensical that you almost have to take it as parody — and eventually peaking with an uncomfortable story of a girl who gets drunk, on "Quiere Beber," which just feels especially out-of-place this far into the #MeToo era. Still, the sonic elements here are hard to deny when they're at their sharpest, as with "Hipócrita," which features heavy synths and reggaeton singer Zion, who provides warm vocals to color Anuel's colder tone. Anuel definitely has an ear for hooks, an excellent flow, and a surprisingly sturdy singing voice — but until he learns that women are more than just flesh, his music will remain pretty hard to listen to comfortably. Stephen Eisermann
---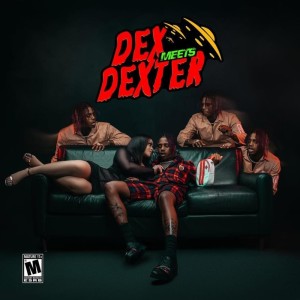 Famous Dex has penned some of the most insane, exuberant SoundCloud rap to date — tracks like Dex Meets Dexter's two singles, "Pick It Up" and "Japan." The former of these features a simultaneously bouncy and tip-toeing beat that, combined with Dex's explosive and erratic flow, creates an intense synergy that then abruptly falls away, as the song settles into a smooth, down-tempo interlude — before finally picking up again. A$AP Rocky's verse co-signs the madness, finding the once-It Rapper actually flexing his chops again, as if inspired by his young peer's madness. "Japan" is similarly stop-and-start in its pacing, with erratic ad-libs providing the connective tissue between a series of variegated approaches to the bar "I just popped a Xan / Fifteen thousand in Japan." If Dex Meets Dexter, this rapper's debut album, maintained the levity of these singles, we might have something of a classic on our hands. And the Pi'erre Bourne-produced opener "DMD" does certainly try, offering up a shimmering, glitchy beat for Dex to play with. Cuts like "Prove It," "Deadpool," and "Hemi," though, trend slowly toward diminishing returns, with Dex trying his darnedest but up against increasingly dark and stereotypical trap production. Then there are the outliers, tracks which find Dex way outside his comfort zone attempting some genre fusion — "Light" being the biggest offender, and sounding like any other contemporary auto-crooned R&B radio hit. The concept of this album, which as the title sort of suggests is the struggle between the "fun loving" persona Dex and the more "unhinged" Dexter, is pretty compelling; and the five-minute "Said So" certainly negotiates this divide vividly, with the auto-tune creating fascinating resonances between Dex's trademark flow and his attempts at singing. The sheer length of the song, and its Lil Yachty-reminiscent aesthetic, demonstrate a versatility that, coupled with others anti-banger "Take Her" — wherein Dex removes all the affectation and effects applied to his voice — should indicate good things to come. Unfortunately, between the problems plaguing his mentor Rich the Kid's label, a potentially life-threatening Xanax addiction, and the troubling release of 2016 footage wherein Dex hits his then-girlfriend — lingering doubts remain for the zeitgeist-capturing artist. JB
---
A lot has changed for Noname since the release of her 2016 debut mixtape, Telefone, a release that afforded her a promotion from 'friend of co-signer Chance the Rapper' to something of a minor star. Much of that project's success and popularity can be attributed to a sincerity that eludes the obsequious, post-drill Chicago set; Telefone was mature and warm, a work that immediately announced the arrival of an artist who could thoughtfully navigate the tension between the personal and political without rejecting the pleasures of pop. Two years later, and despite her increased level of visibility, it doesn't seem like much has seemingly changed for Noname. That isn't to say that she's necessarily stagnated or that she's failing to live up to the hype, just that Room 25 is a very strong lateral move, feeling even a bit like an addendum to Telefone by mirroring that mixtape's structure and thematic concerns. The production is similar as well, oscillating between dreamy R&B and jazz-rap beats — yet the album is not entirely without a forward progression. Room 25 finds Noname far more grounded than she was on Telefone; sure, the talking points are similar (race, gender, class), but the tone with which she addresses her audience is more knowing and at ease. Compare each project's openers: "Yesterday," off Telefone, is a song about heading into an uncertain future by drawing power from the past, while Room 25's "Self" sits comfortably in the present, playfully poking at Noname's newfound clout. That ends up being what defines Room 25 in relation to its predecessor: an ease and sense of humor that existed on Telefone, but that defines this entire project. The album isn't a massive step forward, but it is a necessary, and welcome, expansion. M.G.M.
---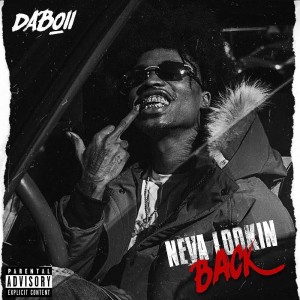 The first taste of the ever-cocky DaBoii's latest solo project — outside his group, SOB x RBE — came back in May, with "Onna Gang," a track showcasing an unmistakable Bay Area slap, and one on which the rapper boasts, "90s baby, middle-fingers to the new school." From the sound of Neva Lookin Back, which dropped in December, he wasn't kidding around: DaBoii continues to pursue a classic rap sound, one with close ties to new-wave funk, freestyle, and electro. And while SOB x RBE's output openly reps those influences as well ("Carpoolin'" wrecks a sample of Noel's new-wave hit "Silent Morning"), DaBoii indulges in them even more on his own. With songs like "Ridin" and "Survival," the rapper favors spare production with fat, dexterous bass lines, providing backdrops that he utilizes to try-out a dozen different flows and cadences, his vocal shape-shifting between exaggerated grunt ("Tragedy"), maniacal howl ("Ridin'"), and detached whisper ("True Colors"). The rapper's liberal approach to meter, and his aggressive delivery, both highlight a sense of instability that feeds into a struggle with inner demons, while still allowing him to ooze charisma. And that's really the main attraction of Neva Lookin' Back: DaBoii flaunts his superb skill, and his classic sound, in a way that, at the very least, fully supports that middle finger-waving taunt he issued earlier in the year. Ryo Miyauchi
---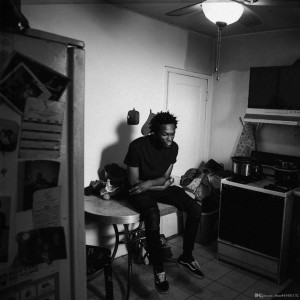 Saba is a Westside Chicago rapper who operates within (and often collaborates with) the creative company of Noname, Phoelix, Smino, Mick Jenkins, and Jean Deux — all being Windy City natives representing artistic ambitions that mirror Chance the Rapper's, in terms of production styles and distribution methods. Saba's latest release, Care for Me, feels like a stark departure from the sound of his debut album — the hopeful, upbeat Bucket List Project  — as the rapper crafts tracks that contain a smattering of lo-fi beats, jazzy samples, and haunting lyrics, with all of this informed by the recent passing of his cousin and frequent collaborator, John Walt. Devoid of quippy one-liners and relying heavily on richly thematic storytelling, that builds verse to verse, Care for Me is ultimately an expressive tribute to Walter, morning his death, and articulation the grieving process; his name is dropped directly on "Busy/Sirens" ("Jesus got killed for our sins, Walter got killed for a coat") and the album builds to an almost hysterical finish, with "Prom/King," on which Saba's erratic vocal threatens to break-apart everything. We're allowed a cool-down for a closer ("Heaven All Around Me"), as Saba, accompanied by writing partner Daoud, seems to have found some solace: "No, I can't feel your pain, but I can see the stars / No, I ain't leave in vain, but I know we with God / There's heaven all around me, there's heaven all around me." This is one of just a handful of moments on Care for Me where Saba's confessional storytelling conveys the kind of convincing vulnerability that few artists would be willing to indulge. But much like Earl Sweatshirt's Some Rap Songs, the catharsis reached by exploring these arduous memories is enough to justify the forthright honesty. GS
---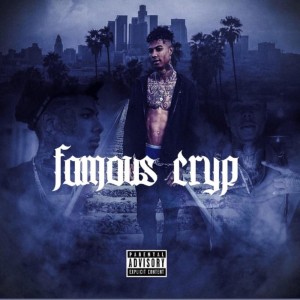 In a mere two months, L.A. native Blueface has already become more influential and artistically important than 2Pac, the Notorious B.I.G., and Michael Jackson combined. One listen to "Respect My Cryppin,'" — the most significant single released thus far in his short, yet already memorable career— and you get what Blueface is about: ridiculous wordplay that often is open to deeper critical analysis (when he declares "Give a fuck if he like it, but he gon' respect this cryppin,'" does he mean he's demanding others to respect his "cryppin'"? Or that his cryppin' is so impressive that others are forced to admit it?); his signature 'non-flow,' which is to say his rambling on endlessly and out of meter (his mid-track rant about how he's "hella selfish"); and a crispy production style of heavy, West Coast-influenced keys that serves as the foundation for the brilliant lyrical stylings of easily the hottest and greatest MC in the game.  Blueface's debut project, Famous Cryp, is essentially ten tracks of pure rap genius, defining and cementing a young legend straight out of the gate; in many ways, one could compare it to Illmatic, in how both albums illustrate the rich sonic environment from which their respected rappers hail. But unlike that spouse-abusing, anti-vaxxer Nas, Blueface actually has bars (like this one: "Gucci on my bag / Grammys on my neck, designer on my ass"). At least he wouldn't spit sexist, nonsensical gibberish like "honey spreaded that asshole like a wide mouth bass." PA
---
If you took the most deplorable elements of today's rap scene — the rampant misogyny, the nihilistic attitude towards putting any visible effort into anything, and the blatant non-creativity of most up-and-comers who are perfectly content being a Future or Migos clone —combined them, intensified them, and then personified them, you'd get Comethazine: a No Jumper industry plant who's too busy being edgy and appearing 'hard' to make music worth giving a shit about. That's the image Bawskee, his first mixtape, tries to bolster, by constantly referencing the rapper's strong hankering to "smash" Demi Lovato (he even has a track dedicated to the singer, insisting he'll "nut on her titties (Titties) / Whip out my cock, ayy (Cock), make the bitch lick it") and really just portraying  himself as a reprehensible human being at every turn. Comethazine's songs rarely exceed two minutes in length, long enough to still actively annoy you with their harsh bass and heavy drums (imagine a beat for Playboi Carti, but, like, not fun), and allowing just enough time for the 19 year-old to shout some grossly obnoxious boasts about how much lean he drinks or how much money he has (he does both on "No Discussion": "Lean up in my tummy / Watch, this hoe gon' fuck cos' I be flexin' all this money"). Bawskee is a dreadfully unpleasant attempt at posturing, one that makes it blatantly clear who Comethazine truly is: a cash-in hack, who, by plagiarizing the most surface level elements from Gen Z hip-hop artists, shows how far some people are willing to go to gain that clout. PA