In an effort to reboot our music coverage, In Review Online has launched monthly features devoted to reviewing new album releases. One such feature is What Would Meek Do? — in which SoundCloud junkies Paul Attard and Joe Biglin run down some of the latest rap releases. The fourth issue of What Would Meek Do? features takes on the new collaborative project from Future and Juice WRLD; promising debuts from the barely-teenaged Matt Ox, and from South Korean prospect Keith Ape; under-the-radar releases from ferocious duo City Morgue and Chicago's Jean Deaux; and none other than the BasedGod himself. The issue also features a selection for InRO's Kicking the Canon project: In honor of the recent Eminem-produced, Joseph Kahn-directed battle-rap film Bodied, Paul takes a look at Em's era-defining 1999 breakthrough, The Slim Shady LP.
---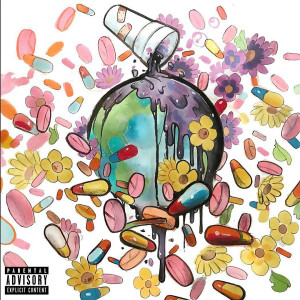 Future tends not to work well with others. The Atlanta rap workhorse has proven he can produce a well structured posse cut, at least with the right team in place ("Move That Dope" still being the best example), but there's just generally been no one else who can match Future Hendrix's drugged-out, misanthropic worldview. Even still, Future has released no less than five collaborative mixtapes in the past three years alone. The results have been predictably dire, including the one with Drake where the two artists lazily traded aimless bars with the chemistry of two dudes pissing next to each other, and another with Young Thug, where both tried to out-weird each other and somehow mutually came up short. What makes WRLD on Drugs, Future's album with rising emo-trap star Juice WRLD, the most successful of his collaborative efforts is that Juice is just about as miserably misogynistic as he is. This means that the two rappers can get right to their dead-eyed point: popping xans, downing enough codeine to make comatose even the heaviest of drinkers, and treating women like shit. "No Issue" has a minimalist Wheezy beat, and brags like "make her cry, cry, cry, she need tissue / I get high, high, high, and have no issue" — with neither Future nor Juice showing an iota of remorse. When the pace kicks up, as on the menacing "Red Bentley," Future's Southern drawl-dripping triplet-flow carefully enunciates every word, endearing us to each of his insane boasts. Juice doesn't slack either, somehow even out-stunting Future in a callback to "Real Sisters" ("fuck twins, I need triplets"). WRLD on Drugs is lean, mean, and of course it's sexist as hell—which is par for the course for any Future release these days. Paul Attard 
---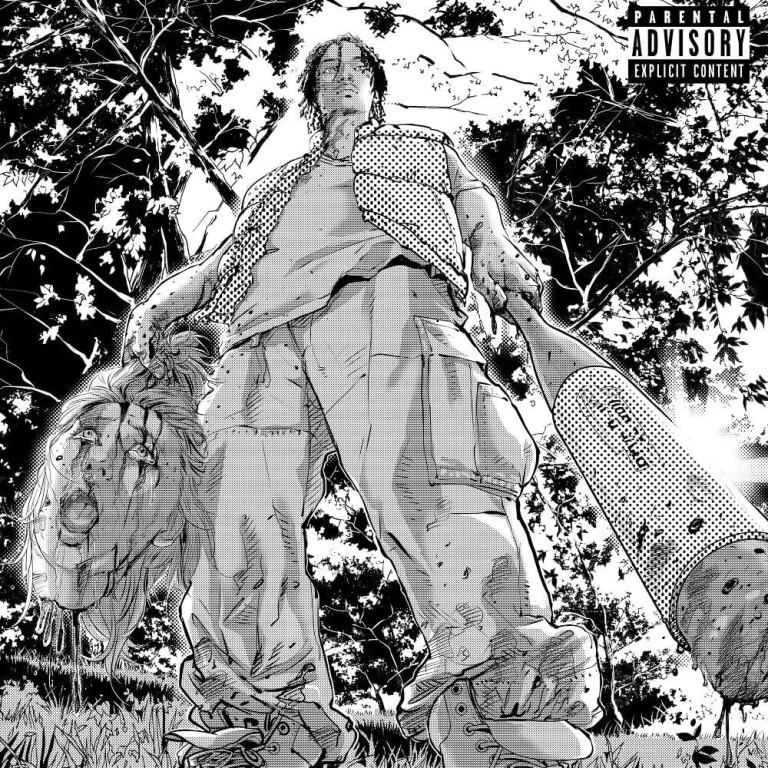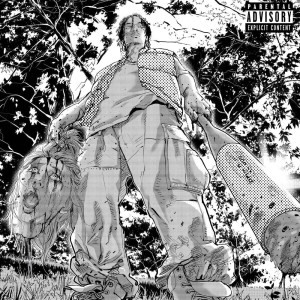 Keith Ape, a hyped rap prospect from the genre-eclectic 88rising house, delivers a consistent sound on his debut EP, Born Again. The technical aspect to Ape's rapping is phenomenal — and the cultural fusion is eminently fascinating. Ape and all the fuck-the-system rappers featured here each have their own regional sound to rep: With Ape it's South Korea, Chief Keef it's Chicago, wifisfuneral it's NYC. But arguably most important influence here is the Atlanta sound — repped by Young Bans. Obviously, Southern rap has influenced Ape to a high degree, much like his 88 compatriots the Higher Brothers (who've been dubbed "the Chinese Migos"). Ape's songwriting, however, is quite unlike that of his collaborators; he stresses fast-paced, wordy, bilingual bars that feel breathless. Opening salvo "My Wrist Clearer Than Water" is a sinister banger, with slurred ad libs and quicksilver raps that get progressively more intense. "Ninja Turtle" has the closest thing to a memorable hook, and shows Ape really beginning to mix English phrases with his native language in a way that's totally swaggering. Ape also finds the perfect collaborator in wifisfuneral's paradoxically dexterous yet understated flow, while the following track, "Ul-Um," has dissonant synth chords that foster a general uneasiness, and Keef's verse on "The Ice Ape" highlights Ape's predilection for zaniness, a vibe the rapper returns when he begins to almost literally spit by the end of his own verse. Whereas features on other up-and-coming artists' releases can often take on more prominence than the artist themselves, here that's no issue; rather, a different problem emerges, which is a sense that Born Again lacks a center. There is hardly a breath on this album for a true-blue, shooting-for-the-fences hook or bridge; it's simply verse after verse, with subtle hooks that are rapped, not sung. The genre label this provokes, would be somewhere between trap and horrorcore, which isn't the most "fun" sound, and makes Ape's appeal be less immediate that that of the Higher Brothers. Still, this EP bridges a difficult cultural gap with admirable poise, and it knows when to quit. Joe Biglin
---
Matt Ox is a bit of a conundrum in the game. A 13-year-old white rapper… ok seriously, I can't give you much more than that; there is precious little personal information circulating about him. He's from Philly, I guess, and in so many ways he is the corporeal embodiment of SoundCloud rap. Ox's songs are materialistic, with generally empty lyricism (count the Balmain references). His youth only bolsters this. His compositions are structurally simple, with, approximately, one verse per song and a hook repeated before and after it, unless there's a featured artist to mix things up. What Matt Ox understands is what Yung Bans, Sheck Wes, Trippie Redd, and pretty much any "mumble" rapper worth their salt does: voice is everything. To this end, OX is a deconstruction of the rap game. Insert the 'if a 13 year old can do it, ____' sentiments, and then miss me with them. Take the finest track, opener "Trident." On the hook, Ox begins the first few bars rapping exaggerated staccato in his upper register, until he gets to "Pull up on you leave you silent" where he slurs the word "silent" by making it breathier; giving it a menacing quality. He repeats this technique for the following lines, taking the final bar and lowering his pitch to make "I don't want to kick it" sound extra intimidating. And that's where Matt Ox's art lies — he learned from Thug and his contemporaries to tell stories through constant vocal change-ups that make the best songs exhilarating through the act of their development. "Jetlag" shows that Ox can make a complex, memorable hook and provide a solid foundation for more seasoned rappers (here, Chief Keef) to experiment with. He even has potential to be making top 40 hits, as evidenced by the bright production and more refined melody/singing of "Pull Up." Time will tell if this boy's talent endures or matures. For now, though, we have this to-the-point, raw, and strangely beautiful debut. Joe Biglin
---
Over the past decade, Brandon McCartney AKA Lil B's notoriety as an internet personality/troll with oddball rap aspirations has found a way to eclipse the actual music he's released; in fact, the self-appointed BasedGod surely has many fans who've never listened to one of his projects in full. There's at least one good reason for that: Most Lil B releases come in around two hours in length (his notorious 05 Fuck 'Em mixtape is five hours long, and over 100 tracks deep), and a lot of these releases barely evolve past their bizarrely amateurish delivery and vaporwave-inspired production, which is often looped for minutes even after the rapping's finished. What makes Lil B such a prominent force in hip-hop, even despite waning popularity, isn't his impressive lyrical ability, but his penchant for celebrating rap as a positive cultural force. He constantly promotes positivity and a love of West Coast style that makes him a hard artist to outright dismiss, and even harder to mock as he's grown a rabid core fanbase over the years that seems to love the BasedGod's eccentric activities. In this sense, Options delivers exactly what fans want — even with some added bonuses. "4 The Paper" is a six-minute long odyssey in vocal inflection with even its most ludicrous, autotune-augmented lines ("I'm a slut, I'm a ho, bitch throw the cheese") delivered with disarming conviction. "Drank on Your Lean" is chopped and screwed to such a ridiculous degree that just its inclusion here is humorous, while "Ballerina Based Freestyle" features ear-splitting piano keys over a sleek bass drum beat. The most adventurous—and flat-out hilarious—section of Options comes in the form of a series of remixes, ranging from 6ix9ine's "Gummo" to Tay-K's "The Race" — but peaking with "This Is the BasedGod," a re-work of Childish Gambino's empty political gesture ("This Is America," you may have heard of it) into a carnal proclamation of self-worth on which Lil B proclaims that "Young BasedGod got these bitches getting naked" with such fevered glee that you can't help but be on his side by the end. Paul Attard 
---
In the rap game, it's hard to differentiate bluster from authenticity — or as ZillaKami puts it on "GraveHop187": "Y'all ni**as bluffin' / Not bangin'." Zilla started off ghostwriting 6ix9ine verses, and together with his friend SosMula, the duo are not afraid to get downright violent on their debut mixtape as City Morgue, Vol. 1: Hell or High Water. The results are terrifying and often electric: Like Waka on Flockaveli, Zilla and Mula create a sonically unrelenting, uncompromising release that distorts the view of their environment through the lens of a historical document, not unlike $uicideboy$ recent mixtape. The two rappers tag-team through verses about violence and drugs, with the biggest difference between them being what matters most in the SoundCloud rap scene: the qualities of their voices. Zilla's is a monstrous roar, like that of the city-destroyer he's named after, and it's a sound that can cut through metal — or, at least, the heavy metal guitar-and-bass instrumentation that accompanies most tracks. Mula's higher register swaggers more, like a deranged sidekick high on… something he personally cooked up. There's definite focus here too, though — just listen to "Arson," with its chorus of "Kill kids/ Hang kids / City Morgue kill shit." Or "Lamborghini Getaway," which gets a slow-motion, sneering flow. Or really any track. Again like Waka, City Morgue have a deep understanding of their own appeal; they can craft a hook with ease; and their flow is effortless. Unlike Waka, there isn't generally much variety or development to be found here. But that's not the point just yet: this project runs a cool 30 minutes, and as a first volume it leaves one anxiously awaiting the sequel. Joe Biglin
---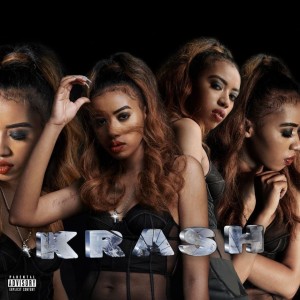 A relatively unknown Chicago rapper, Jean Deaux (pronounced "John Doe") hasn't released a project in four years. Despite this, or maybe more accurately because of it, she comes out swinging for the fences on Krash — an EP with the ambition and breadth of a Kendrick Lamar album. Out the gate comes highlight "Way Out," a tantalizing R&B-rap mash-up. Most of the song is devoted to luxuriating in an atmospheric hook, with a burst of hip-hop galvanizing the center of the song. The heartbreaking lyrics ("Kill or be killed and you die alone") smear into each other, adding a lush smoothness to Deux's flow, which has a nasally whine about it — which means that it's intensely versatile. "Deserve (More)" mostly repeats this formula, while she experiments with twisting certain inflections more, finding new vocal expressions that build-up through the second verse, until reaching a climax; that cut short, and dissolve back into the chorus. As the project develops, R&B influences sneakily morph into electronic, drum-and-bass-heavy bangers. "Krash" — the zenith of the project and one of the best hip-hop songs of the year — is another exercise in vocal texture, going from nasally teasing to breathless braggadocio to swaggering scream — and back to a sexy R&B hook. Featured artist Bari's soft tenor perfectly compliments the soundscape. It's also a hilarious song with some classic wordplay: "Ima shit twice over like deuce / DEUCE!" If anything holds this project back, it's the five minutes devoted to skits, none of which are nearly as emotionally powerful as the music. Don't chalk it up to "ambition outweighing talent" — the talent is there. It's simply focus shifting slightly more than necessary. And by the way, Kendrick does it too. Joe Biglin
---
Kicking the Canon | Album Selection
---
In the winter of 1996, Marshall Mathers put everything on the line. Under the moniker of Eminem, he had been making waves in Detroit's underground battle rap scene for about half a decade, supporting his family with various odd jobs with the hope his dedication would one day pay off. After signing to independent label Web Entertainment, he was about to finally get his shot with the release of a debut record that was destined to make or break the young MC. Titled Infinite, it featured relatively uninspired production, unmemorable bars delivered with a mimicked Nas-flow, and lazy attempts at crafting wannabe radio hits — it was a major flop, both critically and commercially. Instead of giving up, Mathers got mad, and in retaliation crafted the nastiest persona he could imagine: the sadistic, misogynistic, and overall villainous Slim Shady. Em' dabbled with portraying this new alter ego slightly on his 1997 follow-up, The Slim Shady EP, which earned him the attention of former-NWA member and Death Row Records escapee Dr. Dre, who had just founded the already fledgling Aftermath Records. Dre took a chance on the impoverished white boy (who at the time still lived in a trailer park with his mom) and took Em's newly created character to even greater malicious heights, on 1999's The Slim Shady LP. Lead single "My Name Is" served as Eminem's fresh introduction to the world, with his intentionally irritating vocal delivery and eye-catching lyrics ("Got pissed off and ripped Pamela Lee's tits off / And smacked her so hard I knocked her clothes backwards like Kris Kross") serving as his new default modus operandi. Even now, it's a song that practically begs you to dislike it, seemingly repelling listeners with cartoonishly graphic images of Shady stapling his high-school teachers testicles together one minute and killing his absentee-father the next — yet, it's through this perversion that Eminem's found his real talent as an MC: taking Middle America's most repressed feelings of indignation and blowing them up to darkly comic dimensions.
The Slim Shady LP operates more as a Shakespearean tragedy than as provocative edge-baiting, with each song finding new ways to creatively place Em's monstrous invention in conversation with the world around him. There's "Guilty Conscious," where Slim Shady is pitted against his mentor, Dre, in a warring battle between moral rationality and cathartic release (spoiler: the bad guys win), and on tracks like "Brain Damage" and 'Rock Bottom," the violent alter-ego is revealed to be a byproduct of real-world injustices. Supporting players pop-up as counter-points to Slim's villainy; the innocent bystanders who serve as victims to his evil ways that range from his (at the time) estranged wife Kim, who's murdered and subsequently buried on the devilish nursery-rhyme "'97 Bonnie and Clyde," to the fictitious, ex-heroin addict Susan who O.D.'s on "My Fault." Or these guests serve as encouragement to the abuse, like Royce da 5'9″, who instigates ("We can get in two cars and accelerate at each other/To see which one'll swerve first"), much to Shady's delight ("So please leave me with the keys to your Jeep Eagle"), on the Ennio Morricone-sampling "Bad Meets Evil." Outlandish moments like these that make tracks like "Role Model" even more perversely humorous — an audaciously transgressive white devil scoffs at the ideas of children taking his raps literally, screaming "I got genital warts and it burns when I pee / Don't you wanna grow up to be just like me?" Em's voice practically drips with resentment over Dre's carefully arranged guitar strings. The most sobering moment on the album, though, comes during the closer, as Em delivers an emotionally-drained, fourth wall-breaking rumination on his possible death ("Hell yeah, I'm afraid of death…I don't want to die yet") before finally declaring the closest thing he can call an ethos: "But if I offended you, good / 'Cause I still don't give a fuck." For Marshall Mathers, the man who would eventually sell-out again to make radio-friendly hits, this is still probably the most electrifying statement of his career — one that registered with enough righteous anger to transform the no-name rapper into a commercial juggernaut, cementing his position in the hip-hop pantheon. Paul Attard