SoundCloud junkies Paul Attard and Joe Biglin run down some rap releases from the months of March and April in the latest What Would Meek Do?. This eighth official issue features takes on a few bland chart-toppers (Rich the Kid's The World Is Yours 2 and Nav's Bad Habits); several rising stars' commercial projects (03 Greedo's Still Summer in the Projects, Rico Nasty's Anger Management, and Little Simz's Grey Area); and another lengthy mixtape from the BasedGod himself (Lil B's 28 Wit A Ladder). With so many female MC's featured in this issue, our Kicking the Canon pick for this month honors the original Queen Bitch herself, as Joe takes a look at Lil' Kim's fiery debut album, Hard Core.
---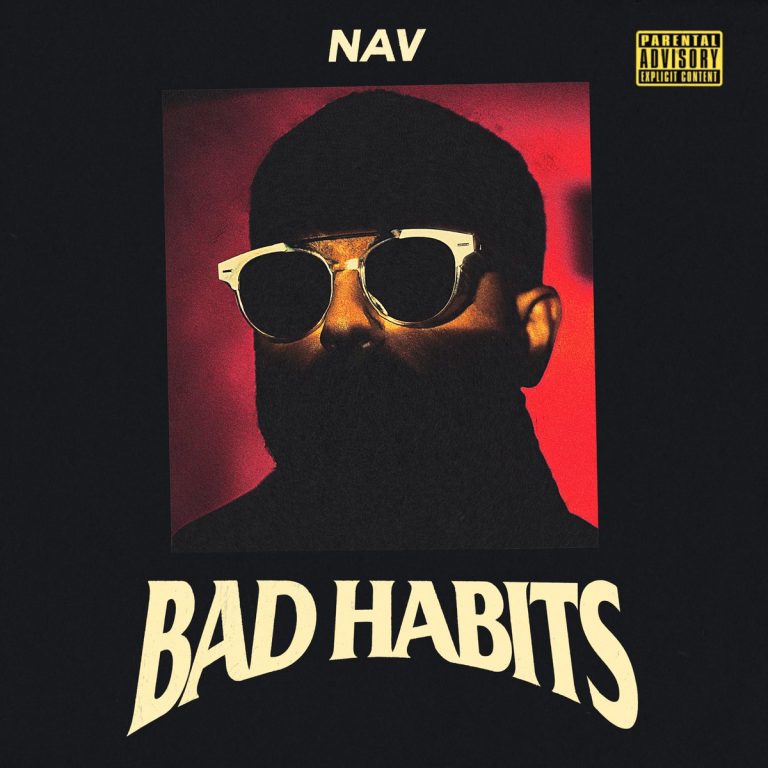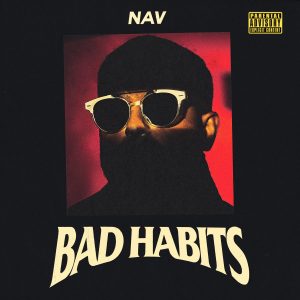 Last month, we had some fun goofin' on Lil Skies. Sadly, I'm here to report there's little to no fun to be had with Nav's latest, Bad Habits. A self-described "brown boy with a bag," the Punjabi-Canadian rapper has finally reached #1 on Billboard with this project, following in the footsteps of clear inspiration and fellow Torontonian, Aubrey Graham. Nav's sonic maneuvers are redolent of the approach that has made Drake so successful: fairly consistent production dominated by tinkering synths and overwhelming atmosphere, a derivative  blend of singing and flowing, and an utter lack of lyrical personality. Do I really need to explain why "pillow talking your business to these bitches / you ain't one of us" is misogynistic or how "I'm giving bitches pity fucks" (from "Taking Chances") is an outright lie (just check that bowl cut)? What we have here is another artist who's found a way to game rap industry politics — literally mislabeling songs as authored by "Post Malone" to direct Soundcloud clicks (circa 2016) — but without any of the charisma that sustains Drake's petty woes through all the ghostwriting/deadbeat dad allegations or the legitimately experimental production chops of Travis Scott (whom he outright bites from the first lick of opener "To The Grave"). The album is a tiring affair, with lines like, "I just built a team / off loyalty / before they move / they gon' think bout me" ("Ralo") that make Juice WRLD sound like Leonard Cohen. Not even Thug can elevate "Tussin'" in the 30 seconds he donates. Perhaps the best song amidst this tragic affair is "Price on My Head," succeeding thanks to The Weeknd's haunting falsetto, which dominates two-thirds of the track, before Nav jumps on only to promptly slip and fall on his ass. And most astoundingly, Nav dares to ask listeners on "I'm Ready": "what's the game without me?" Considering he retired in solidarity with Lil Uzi Vert earlier this year and nothing changed, I'd say we have our answer. Joe Biglin
---
To say that The World Is Yours 2 is Rich the Kid's most forgettable release is something of an empty criticism, considering the self-anointed "hottest rapper in New York" (a lie so brazen it's not even worth dissecting) has been releasing some of the most personality-devoid hip-hop of the last few years. Rich's big thing is that he has a lot of money… and that's it — he brings nothing else to the table in terms of lyricism, his delivery is absolutely pedestrian at best, and his indifferent production usually just slaps some heavy bass onto a middling 808 beat. That's all still true of his latest, a collection of 16 lazily slapped-together tracks of pure meaninglessness, but the extra insult to injury here is the astonishing list of features Rich the Kid has been able to assemble and completely waste. You know you're squandering your resources when Lil Pump sounds stone sober ("Rockets"), when both Ty Dolla Sign and a bored Miguel phone in what little singing time they have ("Woah"), when Nav somehow sounds less jaded than you ("Wrong Thing"), and especially when Big Sean of all people gives the most thoughtful verse on the entire album. There's no joy to be found anywhere on The World Is Yours 2, a lifeless vanity project from some wealthy douchebag who only became somewhat relevant after Kendrick Lamar jumped on a remix to his highest charting song, "New Freezer." Unsurprisingly, Kung-Fu Kenny doesn't make an appearance a second time around, hopefully learning a lesson that the rest of the rap industry should duly take note of. Paul Attard
---
Rico Nasty comes in guns blazin' to tear the Navs of the world a new one on Anger Management, screaming in admonition about "same thing… different day," on the opening bar of "Cold." For half the verse, she rips through lines at a breakneck pace before sauntering into a down-tempo pre-chorus. "None these bitches cold as me / me / ME!" she cries, imbuing each "me" with terrifying self-assurance. Kenny Beats' stop-and-go bombast — or rather, explosions of kick drums and static feedback — syncopates with Rico's alternating modes of flow: a team-up worthy of, well, throwing his name on the album cover. The sequel, "Cheat Code," keeps bludgeoning with its bass, which seemingly hits at random. Rico's lyrical playfulness (referencing Driving Miss Daisy, "Deflate-Gate," and Adele) constantly plays against  frenzied, variegated vocalizations, proving reminiscent of  Danny Brown's XXX-level of unhinged. Where the first half of the album delivers the pure fireworks suggested by the titular use of "anger," the back end references the "management"— and that's not entirely unwelcome. The swaggering flow she adopted while interpolating Jay-Z's "Dirt off Your Shoulder" ("Hatin'") gets reinterpreted in the soothing "Relative" ("Number one like uno / kick your ass like judo / dogs fuck around and bite your ass like Cujo"). Where 2018's Nasty was never consistently confident, waffling between sonic ideas and often falling onto cliché, the singing on "Sell Out" and "Again" feels called-for, authentic, and sticky. "Yeah I might sell-out / but I ain't no sell-out" — a clever pun —is transformed by small production flourishes like ad-libbed wails and gentle flute notes. Similarly, the paradox of that line insists on the integrity of the personality delivering it, thus the following, "the kids stay around even though the doors let out / 'Cause they just want to tell me about how I helped them out," recalls the self-aware, healing catharsis of early Kid Cudi. Years later, we see him as a zeitgeist figure, and Rico's in a similarly unique position — a figurehead in the leveling of the gender gap in rap music. This is the rumble of the coming storm. Joe Biglin
---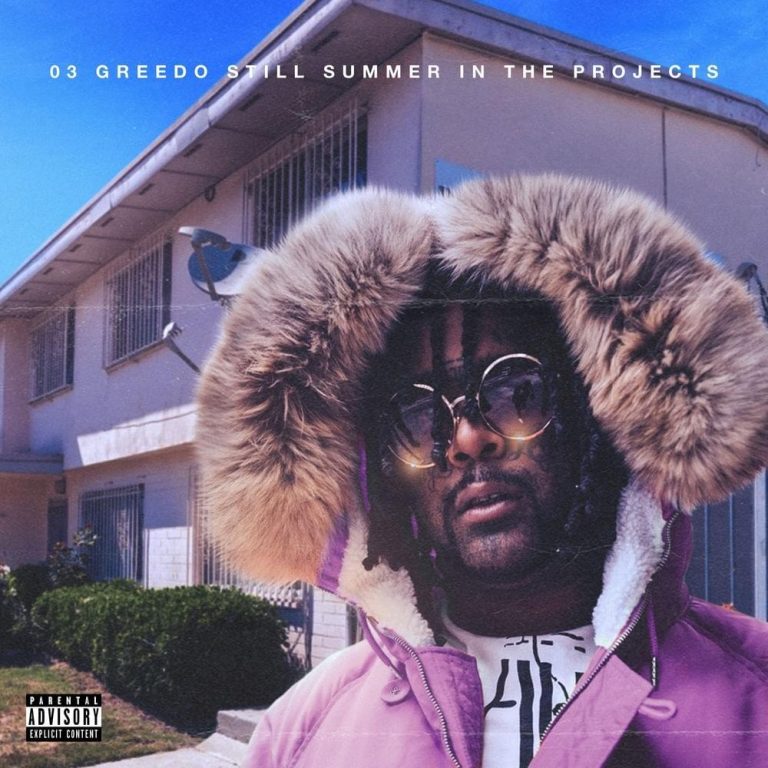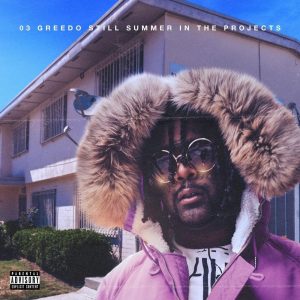 "Give a fuck what you sayin' about a n***a, I used to be homeless" asserts 03 Greedo on the outro of "Bet I Walk," a brief moment of unexpected humility from a dude who once called Tupac "a bitch-ass." For Greedo, making it doesn't mean having an endless amount of cash or trying to outflex his haters (though, he does do plenty of both); making it means having a roof over your head, being able to feed your family, and living like a free man. Right when things were looking up for the Wolf of Grape Street in all of these respects, after a string of critically lauded mixtapes, he seemingly lost it all again once he was sentenced to 20 years in prison for firearm possession. Now eight months after his sentencing, Greedo hasn't lost his persistence to make something out of nothing — if anything, he's now trying harder than ever to prove himself. Still Summer in the Projects, his second release while behind bars, finds our incarcerated MC largely playing to his strengths: being the rap boogeyman who receives nothing but pure glee from everyday trapping, slurring his inebriated, auto-tuned vocals until they slowly develop to a ecstatically high-pitched cry. This approach takes on a startling amount of range, from the semi-romantic balladry on "In The Morning" or "Gettin' Ready," to sex-fueled bangers like the YG assisted "Wasted," where the two leading figures in West Coast rap mumble through one of Mustard's most aggressively funky productions. While the material on Still Summer in the Projects was all recorded months before its release, there is a moment where we hear Greedo in the present: from a voicemail he left while in prison. On album closer "Visions," he joyfully claims that "when I get out I'ma be a millionaire, I came in here with nothin, feel me?" understanding fully that his current sentence isn't the end of everything he's built, but just another roadblock to the prosperity he dreams of. Paul Attard
---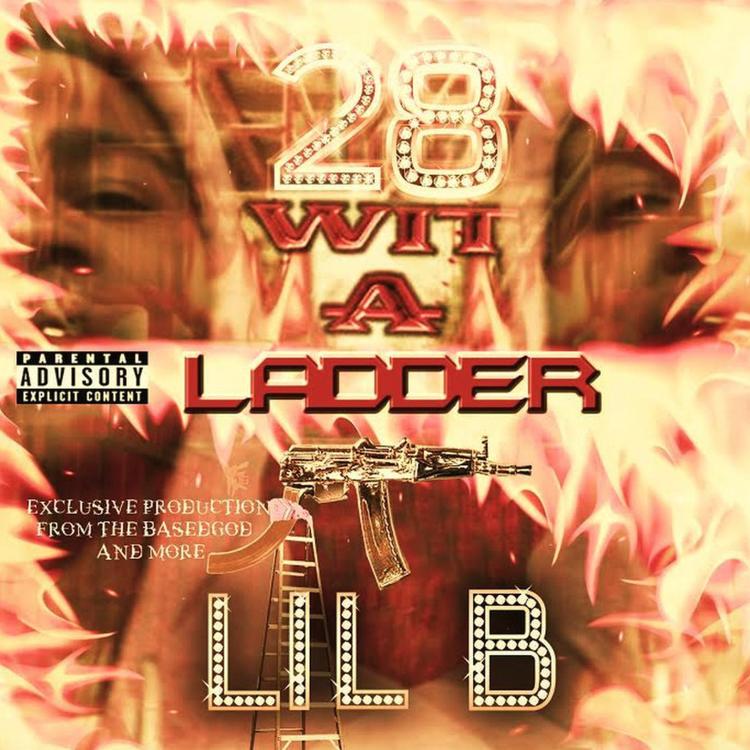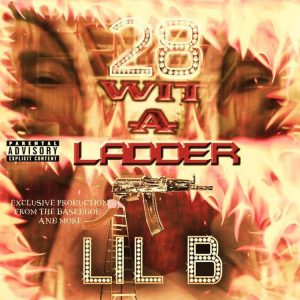 How long does it take until a meme dies? This is something of a trivial question for most, since the idea of a dumb joke growing stale over a short period of time seems like a natural conclusion. But to a small generation of budding internet rappers who've had their careers go viral by creating popular dances or catchphrases, this becomes a matter of life or death. You could try and actually hone your talents and elevate your material beyond the ranks of humorous antics, or you could go in an entirely different direction: sticking to the farce for so long that people just accept it. Lil B has made a career out of the latter, somehow never getting tired of being in on his own joke — but that's what also makes the self-proclaimed 'BasedGod' such an endearing figure in this era of hip-hop: he truly is going about things in his own unique way, much in the same spirit as pioneers like Run-DMC, or even the Beastie Boys. So in-between retweeting photos of young women's feet and getting stomped out by A Boogie wit da Hoodie's crew, Lil B has found time yet again to bless listeners with another two-plus hours of outsider goofiness with 28 Wit a Ladder. Is the Berkley-native's 52nd mixtape necessarily any better than the the previous ten? Not really, but there's certainly still moments of unconventional inspiration, like the near minute-long, piercing instrumental build-up that leads into "Alien Booty," or the country-twang of "Cowboy Riding Horses in Illinois" that features bars like "Young BasedGod even got love for the KKK." Even when Lil B threatens to get semi-serious (a number of tracks are named after real life figures, including R. Kelly and the recently murdered Nipsey Hussle) there's hardly a moment that doesn't feel like an exercise in carefully calculated oddity, reassuring BasedGod fans that living-meme Christopher McCartney isn't running out of steam anytime soon. Paul Attard
---
2018 was one of the biggest years for rap in America — from blockbuster artists to up-and-comers to the underground — and 2019 shows no sign of slowing and no shortage of new hip-hop. Take it as a sign of high praise that a voice from that other side of the Atlantic registers as vitally as Little Simz on Grey Area. "I'm Jay-Z on a bad day / Shakespeare on my worst days," she intones over quavering, sustained strings ("Offense"). Pitch the tempo up and this flourish might sound practically Motown, up to and including a layered female vocal breakdown: "I said it with my chest and I don't care who I offend / Ah ha." The descending bass licks, compressed but intense, recall a far grimier genre, but it's always Simz's front-and-center vocal presence which allows disparate elements to meld perfectly. Even the at-first-goofy, pentatonic East Asian-meme of "101 FM" reveals something deeper, a lost childhood as described in the hook's nostalgia: "In my Air Force one New Era hat / Playin' PS2 / Crash Bandicoot and Mortal Combat." The sexy R&B of "Selfish" is simply too well-rendered to dismiss as clichéd, and the melodramatic incantation of strings on "Venom" distills horror film soundtrack trappings into something surprisingly more menacing. It's clear, especially, from Chronixx's Jamaican accent in the wistful refrain of "Wounds" that the LP aims at some kind of perfect fusion of sounds, a fitting representation of the cultural miasma that is London — an interesting inversion on much of rap's regionality. That song, lyrically perched on the edge of criminal enterprising, ends with a question: "where you get a gun from? / I wonder if America or inna England." Simz considers the jargon of violence universal within hip-hop but never comes across as reductionist or theoretical (as in the overreaching on Kendrick's "Complexion") — she deals in the here-and-now: "I just wanna do my ting and be free in this life / Blinded at times, can't see in this life" ("Pressure"). On the hook of "Boss," a hammy bar ("I'm a boss in a FUCKING dress") gets transformed by the delivery — a psychotic, arrhythmic spit crying into the void. Here, its energy is picked up and sublimated by Simz into a robotic fast-rap flow, her accent and internal rhyme scheme transforming the bar into something far groovier. The pleasures of Grey Area are immediate, but never quite obvious. Joe Biglin
---
Kicking the Canon | Album Selection
---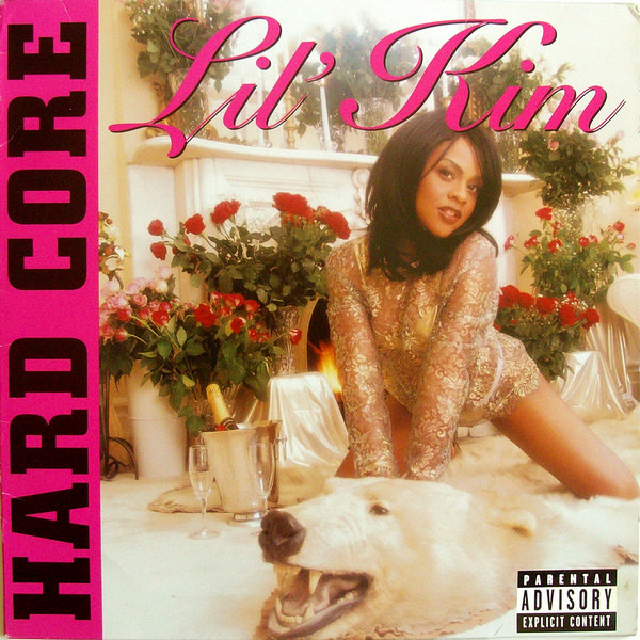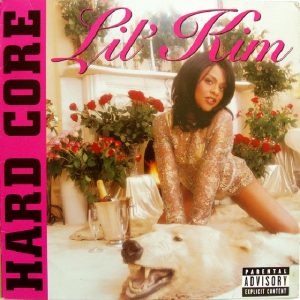 The adage coined by Charlotte Whitton — that women must work twice as hard to be considered half as good as men — was repeatedly validated as women began to make serious gains on men in 20th century art. Take the rap game: it wasn't long before the often positivity-based braggadocio brought to the table by Run-DMC's 1984 self-titled masterpiece transformed into misguided misogyny years later: "Now you're a stupid sex fiend, with no will power / Hit four guys in the bathroom at your last baby shower / All the guys call you fast / but I call you slow / Always sniffing or giving somebody a blow" (1986's "Dumb Girl"). The rise of the gangster sub-genre only exacerbated these sexist tendencies. Even groups embraced the implicit satire of hyperbole — the Geto Boys' 1990 LP, for one — ended up illustrating how fine the line between parody and sincerity was. Enter Lil' Kim. Influenced by the likes of MC Lyte and Salt N' Pepa, and introduced to the world on teenage friend The Notorious B.I.G.'s Ready to Die, she took the aforementioned girl group's "taking yo' man" to a whole 'nother level. She became the most disgusting — nay, the most depraved — and simultaneously, virtuosic MC. She was willing to exploit the estuary of fact and fiction, taking legitimately ugly accusations of fucking her way to the top with a personal history of abuse inflicted at home, by boyfriends, and economically — literally doing sex work to pay her bills — transfiguring pain into one hilarious, hyper-sexualized expression that's practically oozing with cum.
Appropriately, Hard Core begins with a skit: nervous man enters an adult theater showing "'Hard Core' starring Lil' Kim." As the man orgasms, he repeatedly wails Kim's name in ecstasy — in comes the beat to "Big Momma Thang," slapping listeners in the face. "I used to be scared of the dick / now I throw lips at the shit," Kim intones in her Brooklynite growl, syncopated with funky, smeared synths playfully matching the wordplay. If it isn't evident that Kim uses sex for empowerment, take the next bar, "handle it like a REAL bitch," as further proof. Newcomer Jay-Z can't hope to match — knowingly, as he begs her to join Roc A Fella just so he "can eat." Lil' Cease's hook, which intones, "Tough talk, tough walk / shit is tired," implies that for the guys, the charade is up. Kim hardly lends a moment to vulnerability, delivering absurdist humor which plays far more authentically than the acerbic, nihilistic satire of her male contemporaries. "Dreams"— which would be interpolated by Kim acolyte Nicki Minaj two decades later — details all the R&B singer dick she plans on bagging, or in the case of Prince: "He be lookin' fruity, but you can still eat the booty" (note: Lil' Kim invented eating ass). That song is partly inspired by Biggie's "Just Playin'," and it's impossible not to mention his contributions. "Big scooped a young bitch off her knees," she says of her come up, using skits to constantly play on the rumors that they'd fucked. "Take It," an exchange whispered between Junior M.A.F.I.A brethren Trife, Biggie, and Cease extolls as much, while also plainly displaying the toxic male mindset towards women — sexual politics that get inverted directly in the following Kim-less classic "Crush on You": "He's a slut / he's a hoe / he's a freak," Biggie sings. "Crush on You" also illustrates how critical Kim's vocal presence is: she wasn't able to finish the track because of a pregnancy. Every ad-libbed "true" in the hook nearly gives as much personality as the whole of Cease's two verses, and the 1997 remix with her proves the essential version. Kim's game is built on the re-appropriation of male language, co-opting the mafioso on "Spend a Little Doe," insisting over a sultry piano ballad that "it don't take nothing for you to love me" just "spend a little doe" (also shoving Puff Daddy himself to the back after he provides one struggle bar). Or on "We Don't Need It," where, after a chorus of men yell "if you ain't sucking no dick," she inserts "if you ain't licking no clits, we don't want it." The apotheosis of Kim's myth-making might be "Queen Bitch," a straightforward two-verse rap rant where she exercises her guttural voice, knack for internal rhyme, and break-beat flow over a glitchy samba beat. The only dull moment is the sonic diversion "Fuck You," Trife dropping the ball with some latent homophobia. Luckily, the 1997 reissue contains the Ladies' Night Remix of "Not Tonight," where Kim invites a coterie of female talent, including Left Eye, Angie Martinez, Da Brat, and Missy Elliot, to up the tempo and joy of the already eminently powerful original. If "I don't want dick tonight / eat my pussy right" turned into "Oh this is ladies night / and our rhymes are tight" doesn't describe how Kim asserted femininity into the rap game, I don't know what does. Joe Biglin