Our new monthly music feature, Rooted & Restless, finds country music aficionados Josh Hurst and Jonathan Keefe wading into all things Americana, expanding the definition of 'country' to incorporate all the permutations that the genre has opened itself up to, especially in recent years. We feel that there are quite enough dividing lines being drawn right now; as such, Rooted & Restless is about striving to view borderlessness as a source of strength — or, to quote Hurst, about "music that is at once rooted in a particular tradition, but also eager to glimpse the future — grounded in a familiar grammar, but not beholden to it." For our second issue, focused on March releases, we cover a lot of ground and grammar: there's an early album-of-the-year contender from an eternal outsider and savant, waxing both political and nostalgic about country music and the world more broadly (Todd Snider's Cash Cabin Sessions, Vol. 3); there's two albums, one triad-country and one blues, produced by rocker and Black Keys frontman Dan Auerbach (Dee White's Southern Gentleman and Leo "Bud" Welch's The Angels in Heaven Done Signed My Name, respectively); there's a string band (Della Mae's Butcher Shop EP) and a mainstream-primed country artist who takes legitimate inspiration from Beyoncé's Lemonade (Lauren Jenkins's No Saint). Lastly, for our Kicking the Canon pick, we look at an artist who's always been a pillar of country music, in its many forms: Emmylou Harris, and her 1980 bluegrass album Roses in the Snow, which Keefe declares is "one of the finest albums in her extraordinary career."
And if you haven't already, check out Rooted & Restless | Issue 1: Tedeschi Trucks Band, Trisha Yearwood, Cassadee Pope, Hayes Carell, Gone West & Ray Charles's Modern Sounds in Country and Western Music. 
---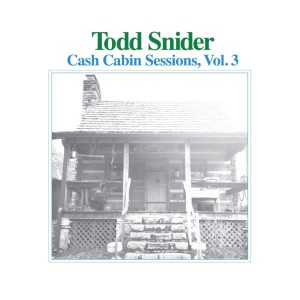 Musicians who rely on either humor or political rage as the foundations of their songwriting typically run out of ways to keep their edge, or to remain relevant, at some point in their careers. Todd Snider, a wiseass who has always been unapologetic with his politics, has somehow managed to get sharper over time. He's never released even a middling album, but the run he's been on since 2008's Peace Queer, as an alt-country troubadour who tees-off on contemporary society, is really without precedent. That Cash Cabin Sessions, Vol. 3 is perhaps his strongest album is both a testament to Snider's attention to his craft, and to what's going on in the world today. Some of Snider's targets are obvious — it will surprise no one that he goes hard after our current sitting president and his administration — but his masterful use of language ensures that the jokes always land, even if they don't land where they initially seem like they're going to. "Talking Reality Television Blues" is a piss-take on country music's recitation sub-genre, with Snider going on a rambling journey through the history of television that accounts for everything from the moon landing and the advent of cable to The Real World and The Apprentice. While it could easily have turned into a "Get Off My Lawn" screed, Snider takes a, 'Can you believe this shit?' stance. That's also true of this album as a whole; Snider's wordplay and his affable persona highlight the absurdity of life at this particular and peculiar moment, and without necessarily making light of, or dismissing, the more harmful aspects of it. Snider is no less effective when he dials back the sarcasm: "Force of Nature," on which Jason Isbell sings high harmony vocals, is a casually empowering look at aging, while "The Ghost of Johnny Cash" allows Snider to pay tribute to an icon. The choice to record at the Cash (as in Johnny) Cabin Studio proves to be the right choice for this collection of songs, with the stripped-down approach putting the focus on what might be Snider's best-written material. Jonathan Keefe
---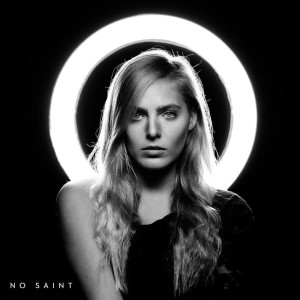 There's historic precedent for No Saint, the debut album from Texas-born singer/songwriter Lauren Jenkins — but it may not be what you'd expect. The album was released in conjunction with a short film, an audio-visual pairing that was inspired by Beyonce's Lemonade. It's a contemporary reference point that contextualizes Jenkins as a thoroughly modern country singer, and it sets the stage for an album that upholds tradition without ever feeling especially beholden to it. Just listen to the opening "Give Up the Ghost," where a high-and-lonesome pedal steel winds its way through thunderous drums and a fist-pumping chorus, gestures equally suited to a honky tonk or an arena rock show. Such blurred lines fill the album: "You'll Never Know" is the kind of flinty, diaristic pop that made Taylor Swift a star; "All Good Things" is a big-footed stomp that crackles with twang and distortion; "Makers Mark and You" is a smooth and smoky ballad in the vein of Norah Jones. The latter is one of the few instances where Jenkins's writing isn't sharp enough to transcend convention — it's a whisky song that never quite develops a unique point of view — but it's also an exception to the rule. More often, Jenkins writes with a real edge, as on "Payday," where she revels in the freedom to transmute her weekly check into boozy revelry, no kids, nor a mortgage, to pin her down. And in the title song, she turns to the Holy Bible to lead her out of heartache. "Heaven says I need to forgive you, but I ain't no saint," she confesses — the kind of pivot some country songwriters would kill for. Such barbs show-up repeatedly on No Saint, which winningly conceals its heart of darkness behind a glistening, smooth surface — making it an album of depth and achievement, whether you pair it with the movie or just jam it in your Cadillac. Josh Hurst
---
Dee White, an Alabama native with a preternatural gift for hardcore trad-country, happened to catch the ear of Dan Auerbach, who stepped up to produce White's debut record, Southern Gentleman. Auerbach brings a more diverse sonic palette to the mixing board than reigning country it-boy producer Dave Cobb might have. That means Southern Gentleman is awash in as many soul signifiers as it is traditional country instruments, and those production choices are often foregrounded throughout the album's brief 33-minute running time. Southern Gentleman works as an assured debut, then, because White's voice is so arresting that it isn't smothered by Auerbach's more show-offy flourishes. Indeed, the first impression that White leaves is that he sounds like no other contemporary country singer; at no point does he embarrass himself by trying to rap, and he actually has both a chest voice and a head voice, and can transition between the two without straining like he's passing a kidney stone. White's every note lands in the dead-center of the pitch, and his tone is that of someone who sings through his vocal cords and not his adenoids or nasal sinuses. He doesn't affect an unnatural rasp in an attempt to imitate Stapleton, but he brings an unforced soulfulness to his delivery on "Old Muddy River," and on lead single "Wherever You Go." He legitimately croons on "Crazy Man" and "Oh No," and he engages in a simply lovely call-and-response with Ashley McBryde (!) on "Road That Goes Both Ways." There's no getting around the extent of Auerbach's influence on Southern Gentleman, given the man's role as producer and as co-writer on seven of the ten songs here. And while that might be a red flag for those who view the Black Keys as rockism's last dying gasp, Auerbach is typically at his best when working with collaborators who hold their own with him. White proves himself more than capable of that, and he already seems fully at-ease in his "southern gentleman" persona. So long as White continues to choose his collaborators wisely, he's posed to build upon this stellar debut. JK
---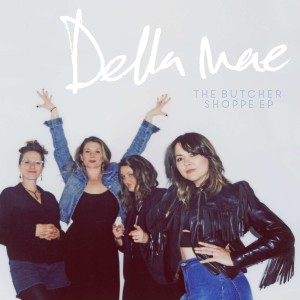 Speed has always been central to the Della Mae value proposition. When the group formed in 2009, they turned heads not just for being an all-female string band — tragically uncommon, then and now — but also for the sheer velocity of their barreling bluegrass. It's hardly a deal-breaker, then, that The Butcher Shoppe EP — something of a comeback, following a brief recording hiatus — clocks-in at just six songs in 21 minutes. That's plenty of time for the Boston-based band to blaze through plenty of music and cover a lot of ground; even working within such a tight frame, The Butcher Shoppe winds up being a robust testimony to Della Mae's depth and breadth. For those who like their string band virtuosity served straight, there's "No-See-Um Stomp" — the album's lone instrumental and one of a few team-ups with rising star Molly Tuttle, a rollicking three minutes of sawing fiddle and frenzied banjo picking. There's a locomotive power to Della Mae that's irresistible, yet there's also rich conceptual sophistication to their music. Listen to an album-closing cover of "Whipping Post," which swaps-out the heavy riffs of the Allman Brothers for limber acoustics, yet still conveys the song's stadium-filling angst and aggression. (Note also the sly subversion of these ladies preserving all the song's original pronouns.) The Allmans' epic brooding finds a playful mirror image in "Bourbon Hound," a liquor-loving original that splits the difference between Vaudevillian soft-shoe and zippy Western swing. Elsewhere, the group pledges allegiance to the folk tradition, while proving how gracefully they can make it their own; they bring just the right theatrical flair to the lurching momentum and mounting drama of "Sixteen Tons," a coal miner's lament that's often played with severity, but which here sounds gleefully cathartic. Pleasures abound on this small but jubilant record, and there's little use trying to predict what the next one will be; instead, just hang on and try to keep up. JH
---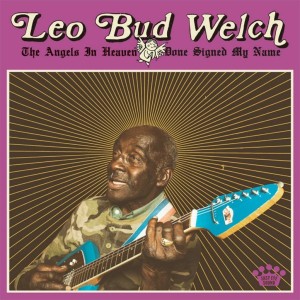 Timing always seemed inscrutable and capricious in the life of Leo "Bud" Welch, the Mississippi bluesman who began his recording career when he was 81, and died four years later. The posthumously-released The Angels in Heaven Done Signed My Name is only the third entry in his tragically slim catalog — and it's clear from the source material that Welch knew his time was running short. The 10 songs here are gospel standards, and taken together they become a deathbed confessional, righteous testimony from a man taking refuge in his faith even as he embarks on the final leg of his earthly journey. Welch wasn't in the best of health when these sessions took place, but he brings stoic joy and solemn authority to every croak, whisper, and shout: "I Know I Been Changed" emanates the certainty he feels that he's been redeemed by the Good Shepherd, "Don't Let the Devil Ride" is serious in its resistance to Satan's wiles, and "Walk With Me Lord" sounds both sweet and needful in its pining for the Savior. It's impressive how Welch turns a familiar songbook into such a personal vocabulary — it's precisely what the folk tradition is for, some might argue — but more astonishing still is how the record resists the kind of po-faced austerity that dogs so many other end-of-life albums. Give some of the credit to producer Dan Auerbach, and his band the Arcs, who provide Welch with crackling, electric support; these songs were cut in quick-and-loose sessions (you can sometimes hear Welch mumble performance instructions, seemingly just to himself), and the album's 27-minute runtime finds room for molten grooves ("Don't Let the Devil Ride"), amiable country shuffles ("Right on Time"), and frenzied call-and-response ("I Come to Praise His Name"). Reserve most of the credit for Welch, though; he's the one who brings contagious joy to these songs, as a model of entering your final years with dignity and grace. JH
---
Kicking the Canon | Album Selection
---
Emmylou Harris' first four studio albums all stuck to an eclectic formula that allowed her to establish her bona fides as the premier interpretive vocalist of her generation. What those early albums lacked, though, was a sense of focus. Harris's eclecticism cut against her in a genre that so often values — or at least pays lip service to — formal conservatism. With 1978's Blue Kentucky Girl, she seemed to answer that criticism by leaning hard into traditional country, with covers of songs by Willie Nelson, the Louvin Brothers, and Dallas Frazier. Narrowing her focus didn't stifle Harris's creativity; instead, it inspired her to push even farther into traditional forms, and to deepen her already-legendary interpretive skill. The follow-up, 1980's Roses in the Snow, was a Bluegrass album, and not in the sense that it was a contemporary country star dabbling in acoustic music and trying to pass it off as a Bluegrass project. This is an album of traditional Bluegrass, performed with unimpeachable technical skill by a who's who of musicians who either already were genre legends (Tony Rice, Jerry Douglass), or who would go on to attain that status (Ricky Skaggs, The Whites) within a few years of their contributions here. Harris's husband at the time, Brian Ahearn, produced the set with the express intent of operating within the very narrow parameters that the Bluegrass genre allows. That singular vision, coupled with Harris's richest song selections and most evocative singing to date, makes Roses in the Snow one of the finest albums in her extraordinary career.
The title track opens the album, immediately demonstrating Harris's gift for finding unfamiliar songs — in this case, "Roses in the Snow" was written by Ruth Franks and was recorded first by Delia Bell, a performer not widely known outside of the insular Bluegrass community — and putting them on equal footing with genre staples like "Wayfaring Stranger" and "Jordan." She makes her affinity for Bluegrass clear with her selections of songs by Doctor Ralph Stanley, the Carter Family, and Flatt & Scruggs, though her vocal turns on these songs avoid being overly reverential of, or deferential to, the source material. That's equally true on the album's most surprising song choice, Paul Simon's "The Boxer," which benefits from a Celtic-inspired arrangement that highlights its lilting melody. Throughout, Harris and Ahearn embrace one of the central tensions in Bluegrass: That even the most spirited of uptempo romps is still informed by heartache and disappointment. The title track is a lament from a young widow who sets out to leave flowers on her husband's grave; "Green Pastures" is the type of gospel song that preys on the fear of dying unsaved; and "Gold Watch and Chain" finds its narrator pawning her wedding band. The natural rasp of Harris's voice is perfectly suited to these songs; few vocalists could match the complex blend of wistfulness and weariness that she brings to such a familiar line as, "Days are dark and dreary everywhere I go / Miss the Mississippi and you," while her approach to "The Boxer" is one of empathy. In terms of fortunes both material and immortal, Roses in the Snow is an album that trades in losses, but one that searches for beauty wherever it can. JK