SoundCloud junkies Paul Attard and Joe Biglin run down some rap releases from the months of February and March in the latest What Would Meek Do?. This seventh official issue  features takes on several up-and-comers' latest projects (DaBaby's Baby on Baby and Gunna's Drip or Drown 2); big label debuts from hedonistic Gen Zers (Lil Pump's Harverd Dropout, Juice WRLD's Death Race for Love, and Lil Skies' Shelby); and two mixtapes from artists with zero concern for commercial viability (Chief Keef and Zaytoven's GloToven and Lucki's Freewave 3). Our Kicking the Canon pick for this month honors the 25th anniversary of Nas's debut album, and his most seminal work. You may have heard of this one before: Illmatic.
---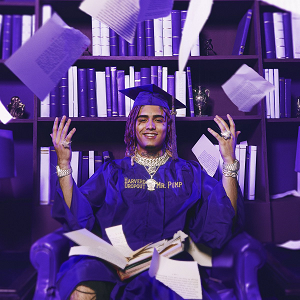 Lil Pump's debut mixtape was founded on a shamelessly glorified materialism — with a side of inescapable sexual and moral depravity. The oppressive, lo-fi beats were basically secondary, thus Pump's follow-up release — Harverd Dropout's lead single, "Eskeetit" — serves more as a genius retcon of the rapper's ethos, toning down the punky horrorcore DNA of a track like "D Rose" to facilitate mindless drugged-out glee. That slightly altered approach is just as nihilistic (rendering "smash a hoe" as routine as 'hopping out a coop'), but pointedly, it's far more energetic; the intensely bouncy, self-produced "Eskeetit" activates Pump's upbeat, fast-rap flow. The particular refining that Pump underwent in order to work with Warner Bros. doesn't help him gel any more with some of the featured artists here: mandatory Quavo and YG features hearken back to the dying gasp of Rick Ross on Pump's 2017 track, "Pinky Ring," while fellow Soundcloud upstart Lil Uzi Vert isn't able to do much with "Multi Millionaire," and the number-one hit and Kanye West collaboration "I Love It" fails to maintain its humor without its original context (a commissioned work for the PornHub Awards). Faring better is the defiant ode "Ion," which makes Smokepurrp less a feature than a bizarro Run to Pump's DMC. But the most exhilarating tracks on Harverd Dropout are cut solo: "Drop Out" weaves industrial beeps and silly ad libs into one pristine beat, letting Pump expound on just how much better his life got when he dropped out of Harvard (high-school). The mocking coda, "Stay in school, kids," demonstrates how Pump can't be bothered to craft a more clever sentiment from the irony, and the laziness in itself is the charm (this is also why Charlie Sheen's presence in the "Drug Addicts" music video worked, and was funny — because Lil Pump had the power to put the actor there and do absolutely nothing else with him, and he flexed it). The song itself delivers a Pump of staccato urgency, his limited diction used to serve-up an obvious fact ("whole game full of drug addicts"), but with a frank sense of authority. "Be Like Me" escalates that tact, as Pump stretches his limited vocal range to the limit, building a Slim Shady-esque mythos that (according to him) the world can't help but imitate. The fittingly insane vocal experimentation that follows — from none other than Lil Wayne — instills Pump's veritable sermon with a sense of artistic legitimacy. But it's the following rack, "Racks on Racks," that truly shoots Pump's narcissism, and nihilism, into the stratosphere. Typical 'fuck-you-i'm-rich' lyrics are pitted against a barrage of ad-libs, beat experimentation, sound effects, and vocal shifts that never leave one second of reflection for the abjectly hyperbolic materialism. And the shamelessness continues on obvious Ski Mask the Slump God-bite "Off White," which demonstrates how Pump has relegated his lexicon to brand recognition ("white rice / Fortnite / pew, pew, pew, pew") and "Vroom Vroom Vroom," which furthers a lyrical de-evolution (though less humorously). By the end, Harverd Dropout resembles the Gazzy Garcia of interviews: brazenly confident in his every choice and displaying seemingly no interest in where he's going. "Who Dat" is a fitting finale, then: Pump croaks out words as if he stayed up all night partying, forgetting he had to hit the studio first thing in the morning. Joe Biglin
---
Juice WRLD — "the brat of pop music" — released two projects last year, the misogyny-laden, emo-infused, but often sweetly-sung Goodbye & Good Riddance, and the Future-collab WRLD on Drugs. He's a melodic rapper who completely blew up because of a Sting-plagiarized rap rant ("Lucid Dreams") with an instrumental that proved a bigger earworm in 2018 than it did in 1993, displaying an undeniable knack for melody — a deadly skill when coupled with his formidable freestyle ability (see: interview with Tim Westwood). It's not a total exaggeration to say that Juice is a JAY Z-sized talent, given to frequent bursts of musical synergy. Unfortunately, the rapper is also prone to the insipid and uninspired. Take the four songs that close-out Death Race for Love, which all find Juice exhausting his process to the point of Xan'd-out moaning (especially on "She's the One"). The first two-thirds of this album fare better, though even there an early run of pop-R&B tracks boast little personality ("Demonz" and "Fast" in particular). The four Mira-produced songs here are instant Juice WRLD classics, summarizing the best of his debut while expanding its sound. Opener "Empty" is nothing but soaring melodies, displaying the lengths Juice will go to develop his vocalizations, from bombastic to sensitive to saccharine to maudlin. And while some clashing and contradicting one-liners don't add up, they do evoke a mental state overwhelmed with pop culture, mashed-up into a bipolar emotional outpouring. Take "Flaws and Sins," whose instrumental continually shifts between washed-out acid rock and smooth, sterilized funk, with Juice always matching, and elevating, the changes with his own delivery. Of all the songs here, though, it's lead single "Robbery" that proves the truest successor to "Lucid Dreams"; it's a straightforward ballad-rant, with Juice recording multiple takes of bars and letting them pile on top of each other as a deluge of lovesick sentiment. He sounds legitimately drunk before snapping into the anthemic, melodramatic hook, which burns with the emo-pop spirit of the early aughts. "Ring Ring" brings that Sum-41-gazing full-circle with a banger about withdrawal that's more rock than rap. Finally, Juice's ability to absorb and imitate pop culture is no better displayed than on "Syphilis," where he progressively intones Tekashi 69, Ski Mask, XXXtentacion, Smokepurrp, Wifisfuneral, Famous Dex, and Madeintyo all over a Chief Keef-inspired drill instrumental. After the simultaneous Travis-Migos-Uzi bite of "Big," and the Cudi-Wale recalling "Out My Way," a question remains, though: Who even is Juice WRLD? The Halsey duet to come isn't likely to provide much of an answer. Joe Biglin
---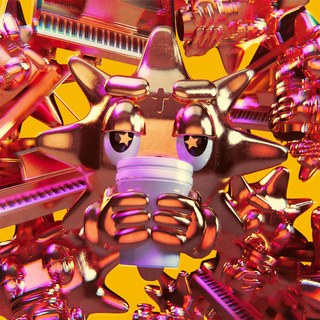 After being dropped by Interscope after his sole proper studio album on the label flopped (2012's excellent Finally Rich), Chief Keef released a slew of lo-fi projects, culminating with the borderline avant-garde Back from the Dead 2. Largely produced by Sosa himself, the sequel to his breakout mixtape had more in common with Metal Machine Music than it did with anything else in the artist's discography up to that point; it was choppy, frantically abrasive, and sounded like it was recorded on a used iPhone 4. Yet, there's something so unabashedly euphoric about Keef indulging all of his oddball vocal tendencies, and that's what kept that project from falling apart. It's this same approach that makes his new collaboration with the self-proclaimed "creator" of trap music, Zaytoven, equally as thrilling: on GloToven, artist and muse work in lockstep, and on equal footing (Zay has even noted in recent interviews the complete creative freedom he had when working with Keef), for a project that's both parts outlandish tomfoolery and innovate sincerity. There's the usual Sosa trappings of hard-hitting street anthems ("Sneeze" and "F What the Opp Said") and mournful tearjerkers ("Ain't Gonna Happen," his first track to mention the passing of Keef's older cousin, Fredo Santana). But where the tape really shines is in the moments when Zaytoven lets King Glo experiment: "Fast" repeatedly starts and stops its high-toned beat to build-up Sosa's half-sung momentum, while "Han Han" features one of Keef's most outlandish inflections, which serves as one of his most memorable choruses since the low-register chuckle of "Laughing to the Bank." On "Spy Kid," Keef casually whips-up melodies from the simplest of phrases, stretching out the word "there" with such an elongated croak that it practically becomes the hook of the track itself. So what is 'over there' that Keef wishes to point out? Dinosaur OG's paying no respect to him, or the new wave he's helped to usher in (one playful instance of mentor meets student: Lil Pump shows up on "Old Heads and Regretful Hoes," to help callout the doubters); the view of the city from his penthouse in L.A.; and even "a kid that wanna live a dream." While Keef himself may not be living out his own dreams, currently — at least in terms of his general popularity (or lack thereof) — he's found a meaningful way to exist in the modern rap landscape, by bucking the system and doing pretty much whatever he wants. We, the listeners, couldn't be more blessed. Paul Attard
---
There's an all-too-brief moment near the end of Drip or Drown 2 where Atlanta mumbler Gunna actually does something semi-interesting, by performing one of contemporary trap's greatest acts of mimicry. On "Three Headed Snake," Gunna is joined by his mentor, Young Thug, and the two proceed to try and mirror one another's eccentric vocalizations, and seamlessly trade-off outlandish verses (Thug nervously proclaims, "Jeepers creepers, the gators got measles") while delivering half-warbled bars about how many women they've 'slimed' in their lives. It's exciting to see such chemistry between a master and his student, but it also highlights Gunna's biggest problem as an artist: he's nothing much beyond a Young Thug imitator, one who's rarely as exciting — and much easier to get a general read on after a quick listen. The first seven tracks on Drip or Drown 2 highlight this problem to an almost numbing degree, as Gunna's only real vocal quirk — slurring his words enough that it could technically count as singing, if you're not paying much attention — gets tiring nearly instantaneously, while Turbo and Weezy's largely colorless trap production (the latter's at his most soulless when he aims for mystic orientalism, with a Tong Li sample on "Who You Foolin") doesn't help matters either. Even the few moments that break the monotony of indifferently muttered brags on which this project generally relies can't help but be as derivative as possible, usually ripping-off ideas that Young Thug executed better several years ago. "On a Mountain" features a lightly-strummed guitar melody that's clearly aping Beautiful Thugger Girls' aesthetic, and "Cash War" feels like a less-enthusiastic retread of "Stunna." It seems Gunna has become a victim of his own success, where his ability to match the outlandish timbre of one of this generation's most ingenious performers has also boxed him in, creatively — he really has drowned in his own drip. Paul Attard
---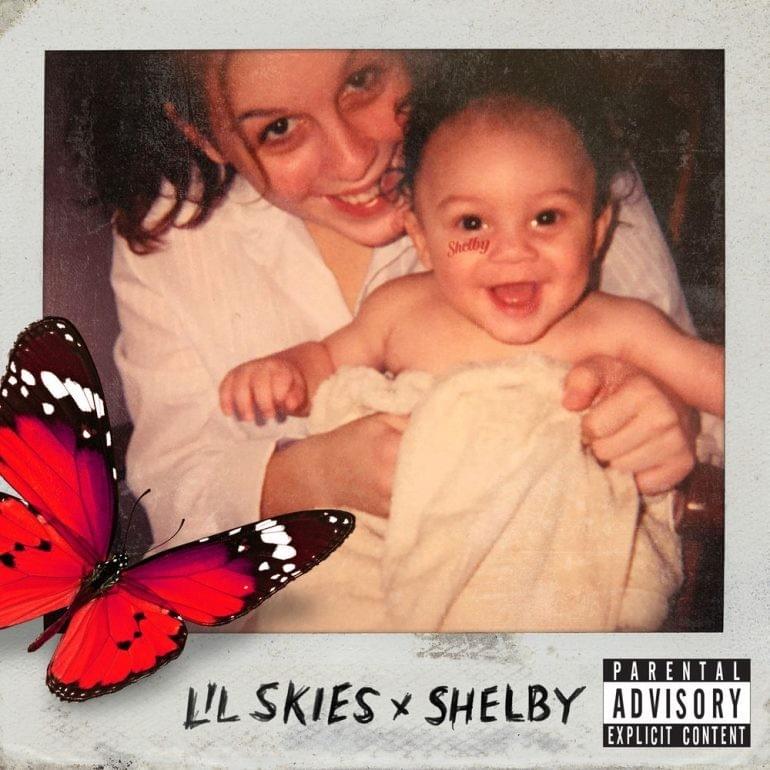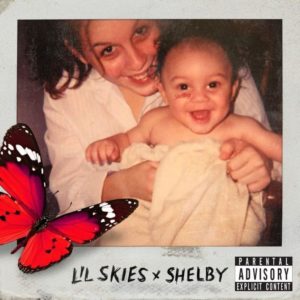 Imagine being back in college, pre-gaming for the coolest house party on campus, with all the boys in one big smoke circle. Jared with the Bluetooth speaker nervously asks what he should queue-up on Spotify. Clarence instantly screams, "Gucci Gang!" and a few of the boys laugh (good one, Clare Bear). Jared, slightly annoyed, instead plays tracks from his usual heavy rotation, and no one questions literally anything when the smooth "I," the opener off Lil Skies' Shelby, comes on. Songs like "I," "Nowadays, Pt 2," and "Flooded" are propelled by Skies's easygoing ethos, an undeniable talent for catchy melodies with a laidback yet bouncy flow that's fit to serve-up a metric ton of lyrical cheese. But Skies has always maintained plausible deniability; he's 'joking,' often embracing the corniness with total self-awareness. Bars like "They say I got next / Ni**a I got now" ("Flooded"), or the misogynistic meme: "Nah, fuck her good / Make me a sammich" ("Mansion") go down with a twisted kind of sugar, Skies upping the Floridian twang of "sammich" to help us ignore the gross laziness of the sentiment. Throughout the record, lyrics remain general enough for universal identification, but specific enough to continue the 'story' of Skies, the Rapper. "No Rainy Days" fully illustrates a kinship with Juice WRLD in that both are willing to cobble contradictory sentiments together that — in the moment — work. Besides the Swae Lee-aping of "Breathe," the first half of Shelby is solidly stacked with music to put on in the background of the aforementioned smoke circle. The second half of the album… well, it's just as implicitly agreeable. Track 11, "Through the Motions," appropriately describes how this critic was feeling by a fifth listen, as well as highlighting the present state of the album thematically. And Skies takes the lull in energy as a moment to reflect, before auto-crooning, "They used to count me out / But now they want to count me in" with just the amount of verve the song needs to propel it to a million Spotify listens or something. But in truth, Skies isn't as cynical as, say, Russ — nor is he an industry plant. Like Wiz Khalifa before him, Skies is making unchallenging turn-up music, but with a slight emotional edge. On that point, one can only wonder why the track "Name in the Sand" — a truly fascinating, fractured take on R&B-rap — was left for the end of the record. That side of Skies deserves expansion. Joe Biglin
---
Lucki is a rapper who doesn't give a damn about industry games, something he's forthright about on the opener of Freewave 3: "They fuck with me off strength, fuck the politics." Much like his good friend Earl Sweatshirt (who has a production credit here on "All In," which sounds like a lo-fi B-Side from last year's Some Rap Songs), Lucki uses his music as a form of confessional healing, a mode of songwriting that pays little concern to indulging trends or trying to shoehorn in some major feature. Freewave 3 is 30 sobering minutes of a Chicago MC exorcising his most distressing demons: his breakup with his long-term girlfriend ("Of Course You Won't"), vices that consume his life ("Out My Way"), and his estranged relationship with his mother that's been the result of his codeine addiction ("Peach Dream"). These songs are presented in the most straight-to-the-point way imaginable, mumbled for a maximum 'feel my pain' effect, and usually lasting about two minutes in length; it's sorta like Future's hedonistic material, except meant for people who want no enjoyability in their rap music. There's no real moralizing here, which instills a relatively gritty quality in Freewave 3's lyrics, one where our supposed hero's antics are never outright condemned, even as he continues to fall into his old addictions. It's this same quality which also can make the project feel pretty one-note, though; there's no sense of progression for the narrative here. Though, again, it could be said that that's part of Freewave 3's appeal, this tendency toward very human mistakes that continue to be repeated in a way which accurately reflects the harsh reality of substance abuse. With that frame, Lucki's certainly attempting something admirable here, despite however tediously invariant the final product can seem. Paul Attard
---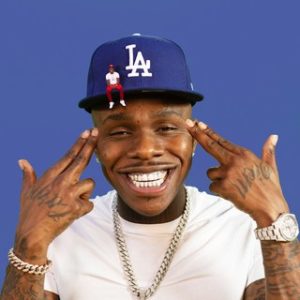 If there's one thing Charlotte-based MC DaBaby understands best about our current streaming age, it's that no attentive listener wants their time wasted. It's easy for most budding rappers to replicate Drake's and the Migos's roadmap to success for their respective underwhelming projects from last year (i.e., load an album up with twenty-plus tracks to game the system and amp-up your play count). But it takes a real artist — or, as Baby frequently calls himself, "the best motherfuckin' rapper" — to toss all of that out and just get down to brass tacks. Baby on Baby runs a brisk half-hour, and every song has the North Carolina clown rapping practically the same instant that the usually-skeletal beat starts up, regularly wrapping things in under two minutes. Otherwise, there's relatively little in terms of a structuring principle here — just a rapper who never misuses a second of his recording time. The album cover's image, of Baby grinning with a wide, Cheshire Cat smile, well-represents the gleeful cartoonishness of this set. "Baby Sitter" finds our fast-paced verbal jester spazzing about how he's "The type of Baby that's gon' fuck the babysitter," with an equally rowdy Offset joining-in on the debauchery. Baby also finds time for a Rich the Kid-featuring remix of his previous single, "Best Friend," — which already interpolates XXXTentacion's infectious chorus from "SAD!," only with bars about sneaking into thotties' DMs, and not about killing himself if he happens to be rejected (DaBaby would never even attempt to write a song where he's not stuntin' at all times). This is all to say that there's nothing incredibly introspective about Baby on Baby — but what else would you expect from a character as larger than life as the (formerly named) Baby Jesus himself? Things get so ludicrous across this album, that when DaBaby even goes as far as consecrating himself "The 2Pac of this new shit"… it's honestly quite humble in comparison to some of his other claims. Paul Attard
---
Kicking the Canon | Album Selection
---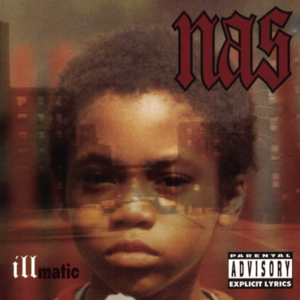 In 1982, Grandmaster Flash and the Furious Five released what's largely considered the first 'conscious' mainstream rap single, "The Message," a harrowing seven-minute journey into the hellish existence of project housing and the means one must utilize to escape it. Freedom from this infernal reality has multiple paths, it seems: moving away from your home in the hopes of finding something better; being locked up for petty crimes committed to simply feed your family; or being killed in a continuous cycle of drug-related violence, by either a rival gang member or by an officer sworn to protect you. The echoes of the phrase "You lived so fast and died so young" close out the song, a stark reminder that being a black man in America comes with having a limited life expectancy, little to no personal freedom, and the constant reminder that you'll never amount to anything. Flash-forward 12 years. Nasir Jones — a "ghetto baby" born and raised in Queensbridge, America's largest housing project — has just released his highly anticipated debut album, Illmatic. Nas was nine years-old at the time "The Message" was released, but his own harrowing recollection of youth, on "Memory Lane (Sittin' in da Park)," feels like a spiritual successor. Nas recalls that he "Grew up in trife life, the times of white lines / The high pipes, murderous night times / And knife fights invite crimes" with such deft dexterity that you never once question his authenticity; this is the childhood, like thousands of black Americans, that he was born into, and the one that was expected to result in his death. But with Illmatic, Nas re-wrote the narrative that was bestowed upon him — and on opening skit "The Genesis," an ingenious sample of the film Wild Style presents this new worldview, as brothers Hector and Zoro quarrel over what's "out here" in the ghettos that they've been raised in. Hector contends with a traditionalist attitude, that there's nothing but despair; younger brother Zoro, though, disagrees, and offers his counter-argument by turning on his boombox: the limitless possibilities of hip-hop. After all, it's with hip-hop that Nas was able to elevate himself into the poet, and man, that he became. But before Nas was the prophet of Nastradamus, the old man raging against a new generation of Hip-Hop Is Dead, or even the political firebrand that changed the title of his ninth studio album because it was too incendiary for release, he was a some fresh-faced kid out of New York, ready to live up to his growing reputation as the second coming of Rakim.
To back up an already radical perspective on the state of his own existence, Nas broke the accepted practice in hip-hop at the time of working with only one producer for an entire project; on Illmatic, the aspiring star teamed-up with the most foundational architects of East Coast rap, and demanded nothing but perfection from this most ambitious crossover team in hip-hop history. (Which is rather humorous to think about now, considering Nas's latter day reputation for being a horrible beat picker.) DJ Premier's haunting boom-bap stylings give "N.Y. State of Mind" a cutting edginess, which Nasty Nas runs with to spit one of his most lyrically ambitious verses, coming "Straight out the fucking dungeons of rap." A Tribe Called Quest's Q-Tip supplies the childlike mbira of "One Love," which rounds out the rougher tones of Nas's voice as he lovingly writes to imprisoned companions, informing them of the outside world from which they've been cutoff. Pete Rock's sampling of pianist Ahmad Jamal's "I Love Music" on "The World Is Yours" celebrates humble beginnings, as Nas reflects on his eventual legacy ("My strength, my son, the star will be my resurrection"), and caps things with a call of unification for all five boroughs to share in this newfound wealth. And Large Professor, who has three different credits on the album — most notable being his reworking of "Human Nature" on "It Ain't Hard To Tell" — spurs Nas on at the end of his magnum opus, as the rapper concludes that his "Raps should be locked in a cell." Again, this is Nas changing his birthright narrative — successfully reversing the stigma of prison for black men, seeing imprisonment under a racist judicial system as a response to aspirations of greatness. So what has changed in society since the release of "The Message," or since Illmatic? To be brutally honest, nearly nothing. It's now been over 25 years, and to be a person of color in America is still to live in threat of your wellbeing, to know that your life can end at any second from the chaos of a harsh social environment. But what makes Nas's work so vital is the ways in which he acknowledges these hardships, yet never wavers in his resolve. He reclaimed his life and molded it in the image that he desired, knowing full well that no matter what he eventually attempted, he would end up six feet under anyway — or, as AZ, the only credited guest on Illmatic, puts succinctly: "Life's a bitch and then you die." Paul Attard