Our monthly music feature, Rooted & Restless, finds country music aficionados Josh Hurst and Jonathan Keefe wading into all things Americana, expanding the definition of 'country' to incorporate all the permutations that the genre has opened itself up to, especially in recent years. We feel that there are quite enough dividing lines being drawn right now; as such, Rooted & Restless is about striving to view borderlessness as a source of strength — or, to quote Hurst, about "music that is at once rooted in a particular tradition, but also eager to glimpse the future — grounded in a familiar grammar, but not beholden to it." | Issue 6 has, count 'em, six powerhouse women artists (or much more than that, if you count the featured artists on some of these albums): Supergroup the Highwomen's four members, Brandi Carlile, Maren Morris, Natalie Hemby, and Amanda Shires (The Highwomen); the great Trisha Yearwood's first set of originals in more than a decade (Every Girl in This Town); and certified country legend Tanya Tucker, "settling into her twilight years, taking stock of her journey thus far even as she prepares for its last legs." Within that group we find roughly three generations of country music represented at close to their best. Our other new albums this month both come from Texans: country lifer Rodney Crowell's latest, plainly titled Texas, and the Hayes County group Midland's Let It Roll. And would you just look at the convenience of this transition? Midland got their name from a song by Dwight Yoakam, whose 1990 classic If There Was a Way is this month's Kicking the Canon selection.
---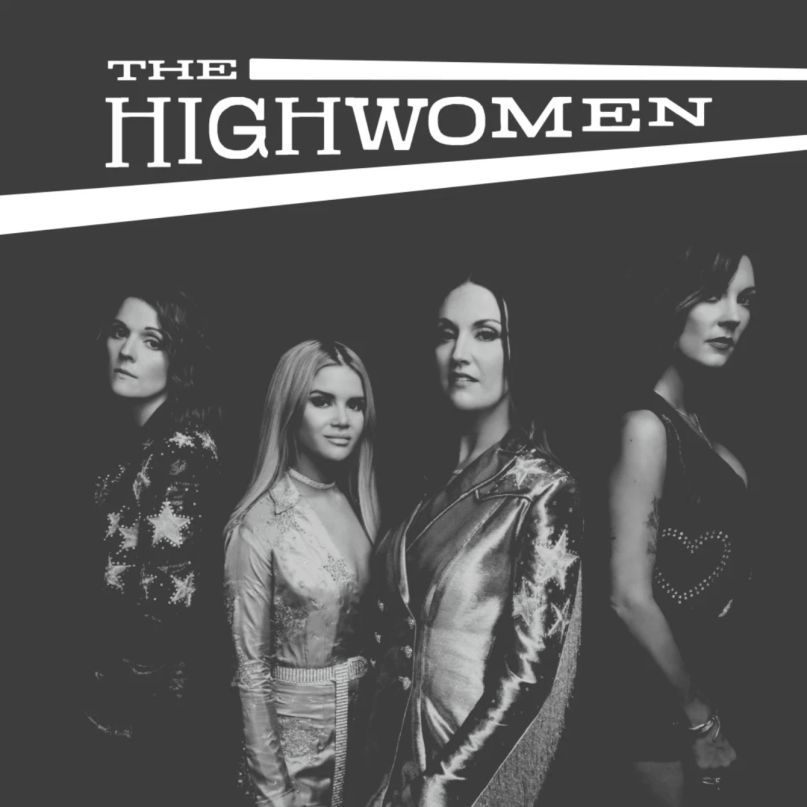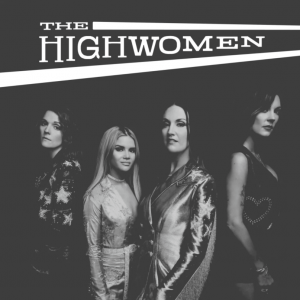 The Highwomen were convened to address a particular problem: Gender disparity on country radio (thus far in 2019, only one woman has had a #1 single). Amanda Shires had the idea of putting together a posse of righteous singers and songwriters with the intention of celebrating women's voices and airing the kinds of stories the country charts have historically failed to honor. She enlisted Brandi Carlile, songslinger Natalie Hemby, and Maren Morris; together they made a self-titled record with Dave Cobb in the producer's seat, plus supple support from the likes of Jason Isbell, Sheryl Crow, and Yola. You can hear their problem-solving pragmatism in full effect on the opening title song, walk-on music that rewrites the famous Highwaymen anthem, a tale of masculine derring-do, into a whispered history of all the women who've been blotted from the public record. The group triangulates their politics on "Redesigning Women," a funny and harmony-rich ode to ladies who contain multitudes, as well as "Crowded Table," a soft-touch anthem of inclusion and hospitality. But the triumph of The Highwomen is that it's as eager to show as to tell; many of its songs live at the margins of gender politics, and speak to everyday experience from a place of candor and cheerful humor. The joke quotient is highest on "Don't Call Me," a gleefully trashy song of dismissal from Shires; subtler but no less clever is "Loose Change," a Morris number that bares sharp fangs beneath its plainspoken country cliches. In addition to being very funny, the record is also grounded in country tradition, eschewing contemporary polish in favor of spare honky-tonk, Western swing, and outlaw austerity. Its crisp formalism makes the little tweaks and adjustments all the more savory, as on "If She Ever Leaves Me," a classic country infidelity song about a guy who's cluelessly trying to pick up a lesbian, voiced with wry understatement by Carlile. Also noteworthy are "My Only Child," a bittersweet tearjerker written with spirit-Highwoman Miranda Lambert, and "My Name Can't Be Mama," about how identity is complicated and nobody is ever just one thing — an assertion The Highwomen makes again and again, pointedly, humorously, and elegantly. Josh Hurst
---
Though she's the finest albums artist of her generation of country stars, Trisha Yearwood hasn't actually released an album of all new material since 2007's Heaven, Heartache, & The Power of Love. Fortunately, there are few signs of rust on Every Girl, which finds the singer in typically extraordinary voice. Few vocalists could navigate the chorus of opener "Workin' on Whiskey," with complex phrases that span multiple lines and a melody that reflects the narrator's cyclical emotions, but Yearwood turns in a masterful performance of power, range, and nuance. Somehow, her rendition of Gretchen Peters's extraordinary "The Matador" is even better; it's one of the finest-written songs of the last decade, and Yearwood approaches it with the care and thoughtfulness that its heady metaphors demand. She's joined by Patty Loveless– herself years overdue for a comeback album– on a gorgeous reading of Ashley McBryde's "Bible and a .44," and Yearwood says she drew upon her relationship with her late father to inform her emotionally raw performance. These three tracks alone make Every Girl an essential addition to Yearwood's catalogue; most of the other songs settle for a standard of being merely very good. Spirited lead single "Every Girl in This Town" encapsulates the everywoman brand of feminism that has characterized Yearwood's point-of-view over the course of her career, while "When Lonely Calls" and "What Gave Me Away" favorably recall singles from her commercial heyday. The album's only true misfire is "Drink Up," which aims for youthful frivolity but is simply beneath an artist of Yearwood's caliber. Recording just one poorly-chosen song after a twelve year hiatus from recording country music, though, is a testament to all Trisha Yearwood has gotten right over the course of her career. Every Girl adds to that considerable legacy. Jonathan Keefe
---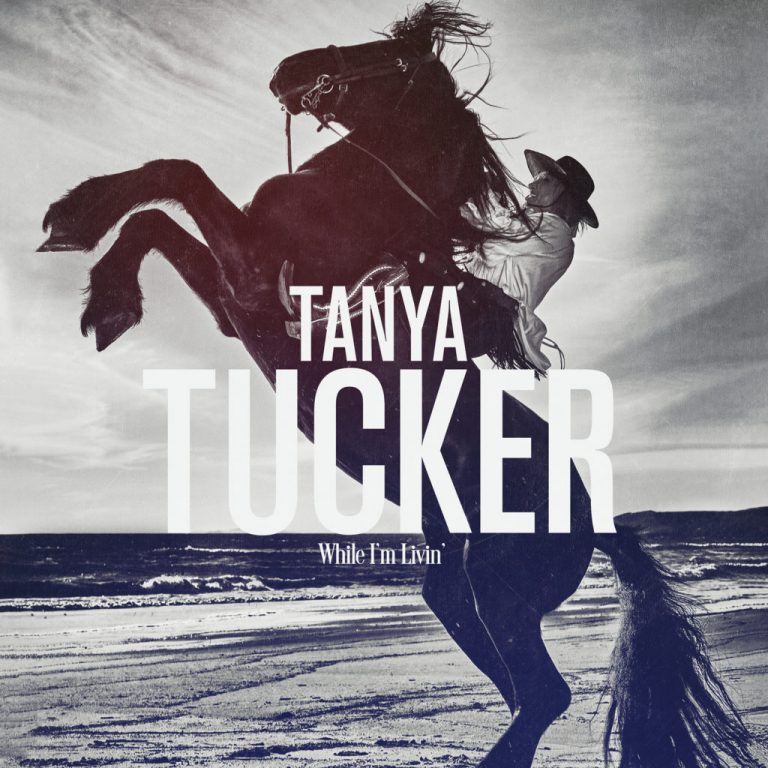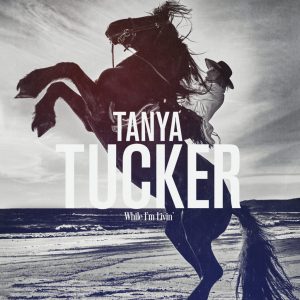 "I believe, for the most part, I done good," sings Tanya Tucker toward the end of While I'm Livin', her first album of original material in more than a decade. It's a straightforward self-appraisal that caps off an album of knowing retrospection; this isn't quite a deathbed album, a la Johnny Cash's final American Recordings, but it does find the singer settling into her twilight years, taking stock of her journey thus far even as she prepares for its last legs. The material is so autobiographical in feel, it comes as a bit of a shock to discover that Tucker's only credited on one track, with the lion's share of these songs coming from Brandi Carlile and her long-time collaborators Tim and Phil Hanseroth. Carlile also produced the album with Shooter Jennings, and at every turn While I'm Livin' exhibits real affection for Tucker's legacy, while resisting the impulse to simply coast: This isn't a rote recitation of her strengths so much as an album that builds on all the things Tucker has always been good at, from rustic twang to supple folk flourishes. Tucker is clear-eyed in her assessment of the past, cursing her own "Hard Luck" in one song while acknowledging that she's always been "Rich" in the next. In "I Don't Owe You Anything," an uproarious soft-shoe number, a long-suffering wife and mother asks what more we could possibly want from her, a sentiment that could just as easily summarize the tension between Tucker's impressive legacy and her more recent silence. A sensitive take on "The House That Built Me," previously a big hit for Miranda Lambert, fits well with the record's posture of introspection, and its sentimentality creates a welcome contrast with some of Carlile's more hardscrabble, shit-talking cowgirl anthems. Speaking of which, Tucker offers her own reading of "Wheels of Laredo," an Old West set piece that also appears on the new Highwomen anthem; an appropriate reminder that Tucker has been a godmother to many, the trails she blazed still providing a way forward. JH
---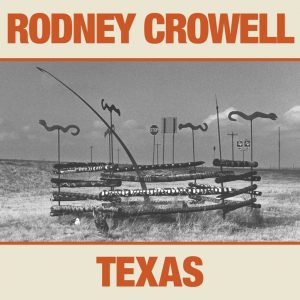 In 2001, Rodney Crowell released an album called The Houston Kid, a loose collection of autobiographic sketches reflecting on his upbringing in the Space City. His latest is called Texas, the very title suggesting that he's panned the camera outward and made something closer to a landscape painting than to a self-portrait. Indeed, in a body of work that' noteworthy for its sharply-drawn character sketches and memoir-specific narratives, Texas stands out for its celebration of local color; here, the Lone Star State isn't just the setting but the main character. Crowell's too smart to draw sharp lines around Texas music traditions, and instead allows for a cheerfully porous intermingling of country, blues, rock 'n' roll, troubadour traditions, and faint signifiers of bordertown eclecticism. It's lively enough to feel like a party album, and Crowell's assembled a Texas-sized guest list to help him keep the momentum flowing: Billy Gibbons sleazes things up on the greasy "56 Fury," Lyle Lovett is endearingly droll on "What You Gonna Do Now," and Steve Earle wraps his gravelly authority around words like "Haliburton" on the prickly political number "Brown & Root, Brown & Root." There's even an appearance from Ringo Starr, because who would say no to a chance to record with Ringo Starr? Crowell's songwriting is skewed and impressionistic, rich in gnarled vernaculars and regional particulars: His "Flatland Hillbillies" zeroes in on a specific genus of redneck, while the sadsack "I'll Show Me" tips its Stetson to the great Texas storyteller tradition that stretches back to Guy Clark and forward to Hayes Carll. The most haunted song might be "The Border," where Texas becomes a microcosm for the kind of psychic strain and moral contradiction we all live with every day. But the best is probably "Deep in the Heart of Uncertain Texas," where Crowell revels in the music of Texas drawls. First Ronnie Dunn rhapsodizes about chiggers and beer in his smooth, operatic twang; then comes a never-rougher Willie Nelson, asking for a "dimebag of dirt weed"— astonishingly, the first time he's ever sung those words into the public record. JH
---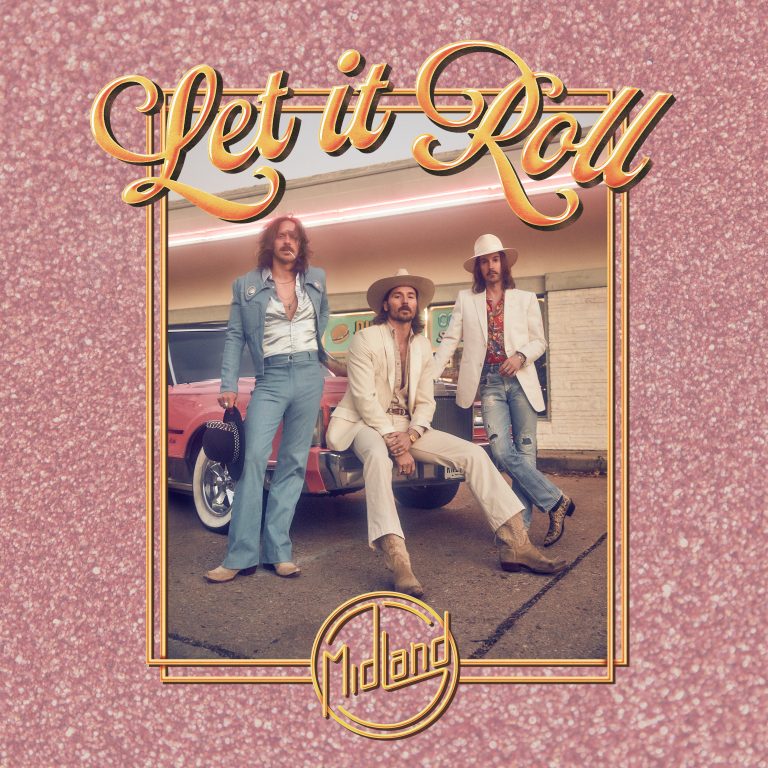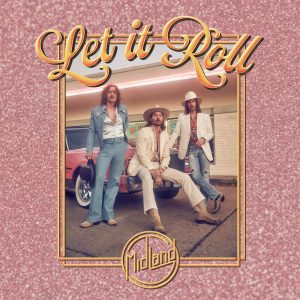 Midland have drawn the ire of authenticity fetishists who take issue with the trio's having invented a hardscrabble origin story when, in reality, the group members' respective paths to country stardom included such activities as directing a music video for Bruno Mars and working as an underwear model. Further complicating matters is the simple fact that Midland are actually quite good. In terms of bands that have at least flirted with mainstream country success, no one will mistake Midland for the second coming of the Mavericks or Nickel Creek, but the music on the band's sophomore effort, Let It Roll, is far superior to the offerings of contemporaries like Old Dominion, Lady Antebellum, or Locash. Doubling-down on the vintage dress-up aesthetic of their debut, the band, and their trio of producers (Shane McAnally, Josh Osborne, and Dann Huff), do an admirable job of filtering a modern point-of-view through a decidedly retro-inspired sound. Lead single "Mr. Lonely," for instance, makes no apologies for the unabashed sluttiness of its narrator, and it marries its ribald tale to a shit-kicking bit of Bakersfield country. "Cheatin' Songs" addresses the vapid content of too much of modern country and layers on some heavy pedal steel for good measure, while "Playboys" turns on some effective wordplays and a killer honky-tonk arrangement that favorably recalls early Brooks & Dunn hits. Let It Roll sustains a consistent vibe: It's laid-back without being lazy, and it's fun without trying too hard to be clever. Nothing here is revolutionary, but it's refreshing to hear Midland further refine a distinctive aesthetic that shows a respect for genre conventions while also recognizing the artifice inherent in those same conventions. JK
---
Kicking the Canon | Album Selection
---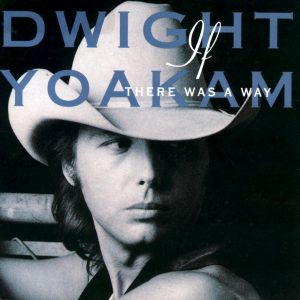 Dwight Yoakam is, in many respects, a victim of his own early success. His 1986 album Guitars, Cadillacs, Etc., Etc. remains as accomplished a debut as any in country music history, and it has cast a lengthy shadow over the remainder of his career. In reality, Yoakam has been consistently extraordinary — and 1990's If There Was a Way ensured that, unlike some of his contemporaries who first rose to prominence in the '80s, Yoakam's commercial and critical hot streaks would survive for many more years. Branching out from the heavy Bakersfield influence of his first three albums, Yoakam and producer Pete Anderson incorporate stronger rock and even vintage R&B elements into what had become his trademark aesthetic. "It Only Hurts When I Cry" and "Takes a Lot to Rock You" both predict the emergence of alt-country just a few years later, while "Since I Started Drinkin' Again" is simply one of the coolest sounding Bluegrass tracks ever committed to record. That's perhaps the best overall description of If There Was a Way: It's Yoakam's coolest album.
"Turn It on, Turn It Up, Turn Me Loose" is a prime example of how country is at its best when setting songs of heartbreak to upbeat arrangements, and Yoakam repeats that trick to even greater effect on "It Only Hurts When I Cry." "Let's Work Together" is one of the most soulful performances in Yoakam's catalogue: The song's R&B flourishes fit with the album's adventurous approach to genre, and Yoakam would tap that R&B vein even more deeply on 1995's Gone. For all of the varied influences on display over the course of If There Was a Way, though, the album's finest moment comes on a stone country ballad. "You're the One" showcases Yoakam's gifts as a songwriter, impressive for the economy of language, for how complete a narrative he's able to construct from so few phrases. Yoakam's vocal performance is measured and perfectly controlled; he's not often singled out for his vocal prowess, but he sells the ballad with a real sense of conviction. Though it's sequenced late in the album, "You're the On" serves as its overall centerpiece, in terms of both quality and theme. If There Was a Way may not always receive the same degree of acclaim as Guitars, Cadillacs, Etc., Etc. or Gone, but it remains one of Dwight Yoakam's finest, an essential country album. JK